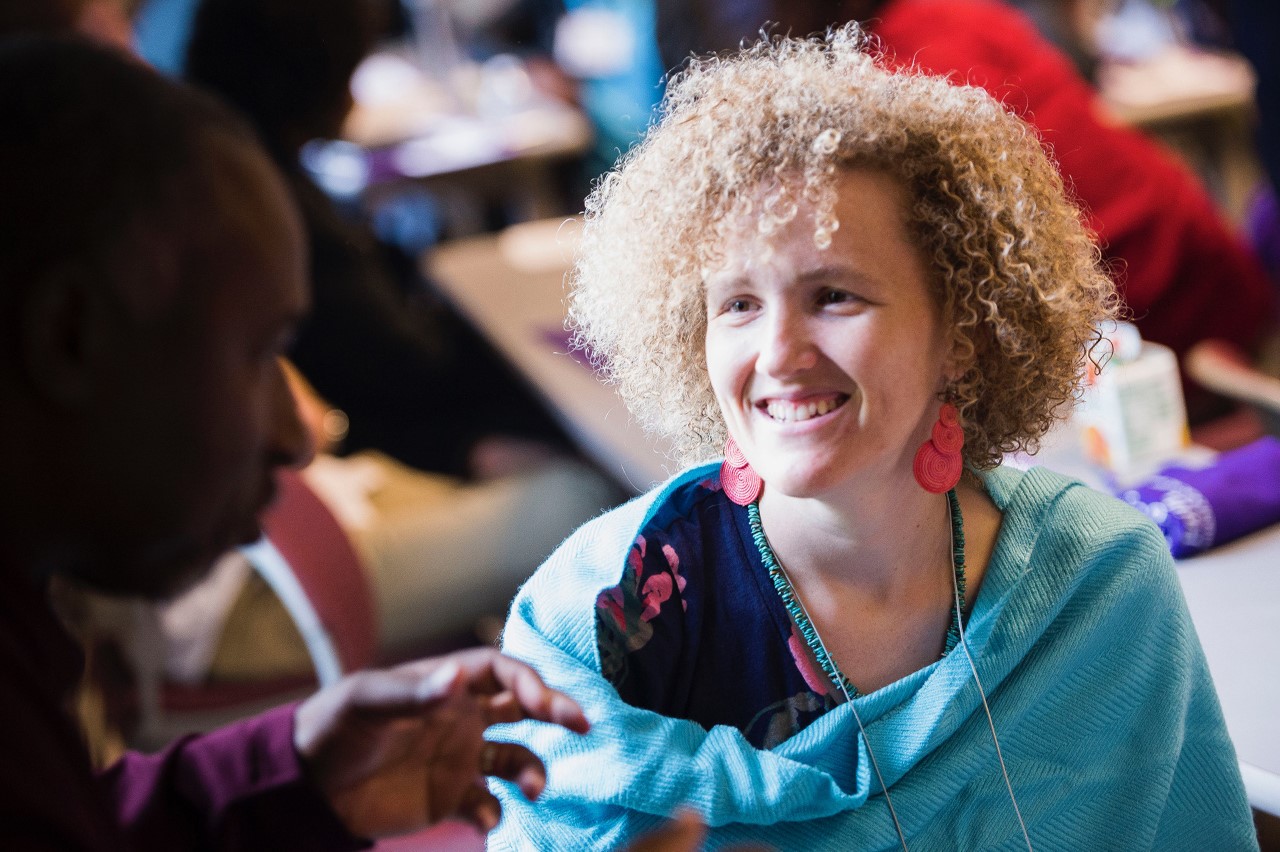 Meet Cassandra Lawrence, Master of Divinity student, Wesley Student Council Secretary (2019-2020) and Communications and Project Associate at the Shoulder to Shoulder Campaign.
Originally from California, Cassandra has lived in San Diego, Sacramento and Santa Rosa. Cassandra earned a B.A in Religious Studies from University of British Columbia (Vancouver, Canada) and a M.A. in Comparative Ethnic Studies from Queen's University, (Belfast, Northern Ireland) where she completed a dissertation on Islamic Non-violence in Palestine and Pakistan.
Wesley's location in Washington, D.C., its diversity and dedication to academia and pastoral care drew Cassandra to Wesley. "I wanted to attend Wesley so I could stay rooted in my community in DC while continuing to work in faith-rooted peacebuilding, " Cassandra shared. "I was also interested in Wesley for its diversity. Wesley Theological Seminary has a unique blend of a diverse political/theological student body and a curriculum that is both academically rigorous and pastoral care focused." Cassandra said.
Wesley's commitment to Cassandra through scholarship support made it possible to juggle a professional and academic life. "The Bishop Oxnam scholarship from Wesley supported my schooling so I could keep working halftime with Shoulder to Shoulder and other interfaith justice organizations in DC."
"I've loved working while doing studies so I can actively practice integrating liberation theological frameworks and pastoral care into online engagement and justice work."
[eventlist categories="1,2,3,4,5,6" limit = 10 textcolor="fffff"] 
Meet the People of Wesley