The Wesley Adjunct Faculty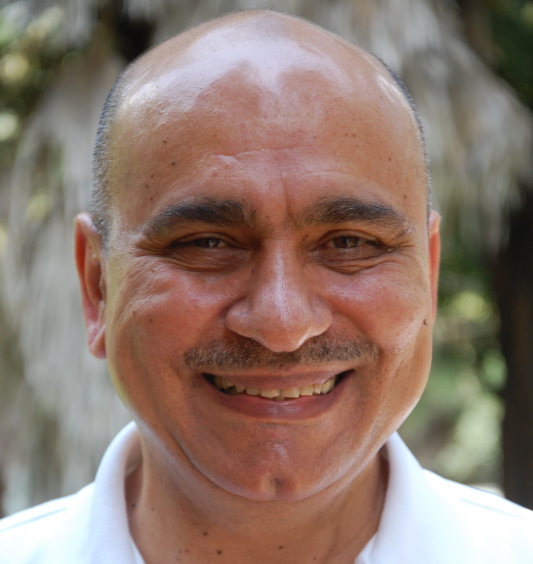 Amr Abdalla
Adjunct Faculty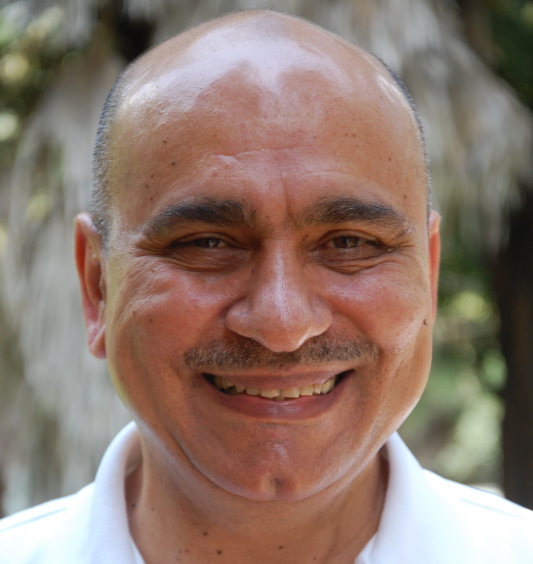 Amr Abdalla
Adjunct Faculty
Bio
Dr. Amr Abdalla is a visiting professor of peace and conflict studies at the University for Peace (UPEACE) and the Wesley Theological Seminary. He was the Senior Advisor on Policy Analysis and Research at the Institute for Peace and Security Studies (IPSS) of Addis Ababa University, and was Professor, Dean and Vice Rector at UPEACE. 
He has a law degree from Egypt where he practiced law as a prosecuting attorney.  He has a Master's degree in Sociology and a Ph.D. in Conflict Analysis and Resolution from George Mason University. He has been teaching graduate classes, conducting training, evaluation and research in conflict analysis and resolution and peacebuilding worldwide.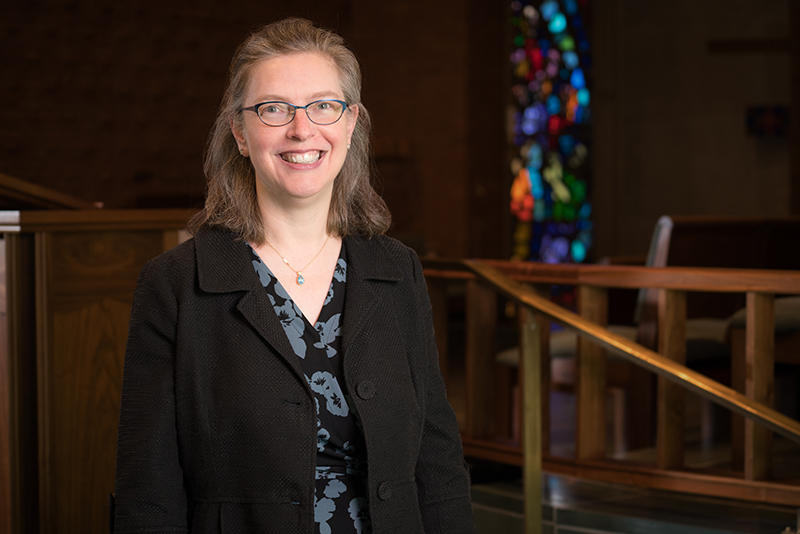 Katherine E. Brown
Adjunct Faculty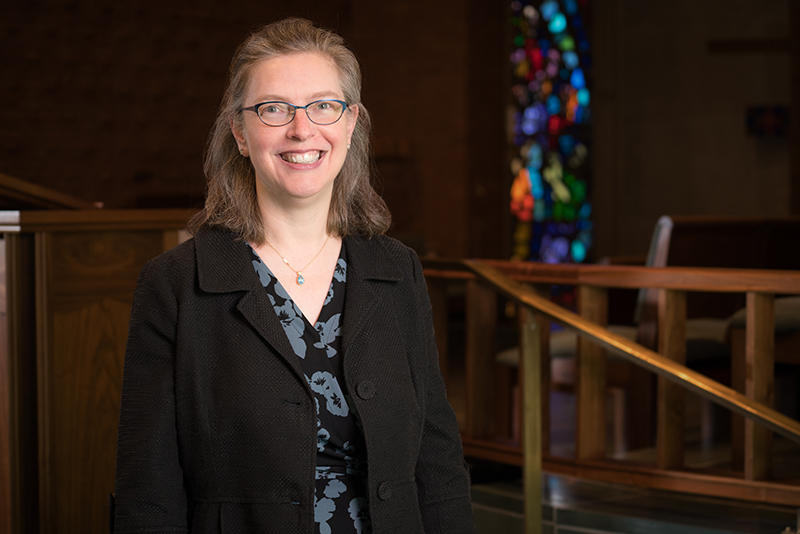 Katherine E. Brown
Adjunct Faculty
Bio
Katherine E. Brown is an alumni of Wesley Theological Seminary and an ordained deacon in The United Methodist Church. Her interest in close reading of authoritative texts, developed as an attorney with the United States Department of Justice, was significantly furthered through her studies at Wesley (M.Div. 2006) and The Catholic University of America (Ph.D. 2018). Her research focus is on the prophetic books of the Hebrew Bible, particularly the ways in which those texts demonstrate that engagement with text is understood as life-giving for communities of faith, whether the community is defined as ancient Israel, the early church, or modern congregations.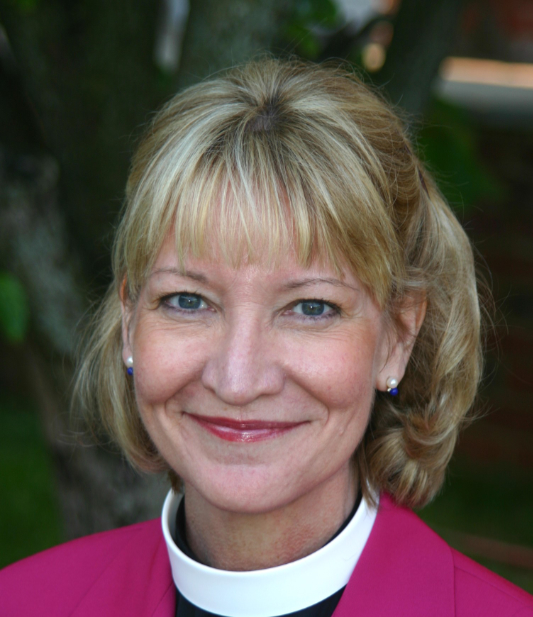 Canon Jan Naylor Cope
Adjunct Faculty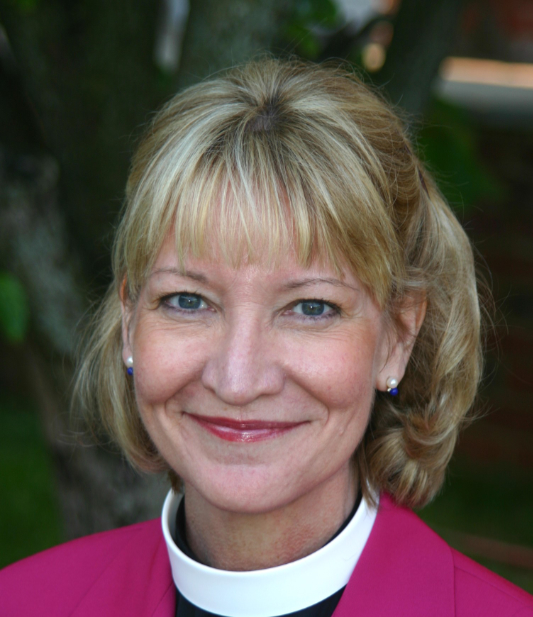 Canon Jan Naylor Cope
Adjunct Faculty
Bio
The Rev. Canon Jan Naylor Cope is the provost of Washington National Cathedral. She oversees the cathedral's development department and works closely with the dean and the cathedral's leadership on its strategic vision, ministry and mission.
Canon Cope was called as vicar of Washington National Cathedral in 2010 and the Cathedral Congregation grew by more than 500 members during her tenure. Prior to ordained ministry, she served as deputy director of presidential personnel in the White House and as an executive recruiter in her own firm.
Canon Cope graduated from Wesley Theological Seminary summa cum laude, and holds a Doctor of Ministry degree from Virginia Theological Seminary. She is a former board member of the Protestant Episcopal Cathedral Foundation, Wesley Theological Seminary, Washington Theological Consortium and the Mayor's Interfaith Council. Canon Cope is an adjunct professor of preaching at Wesley Seminary and a contributing meditation writer for The Bible Challenge, a Forward Movement publication.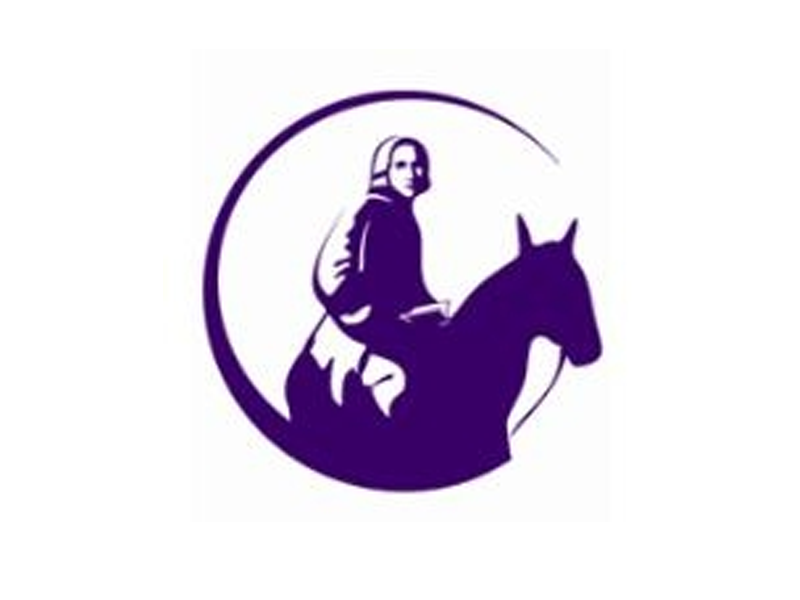 Joanne Comstock
Adjunct Faculty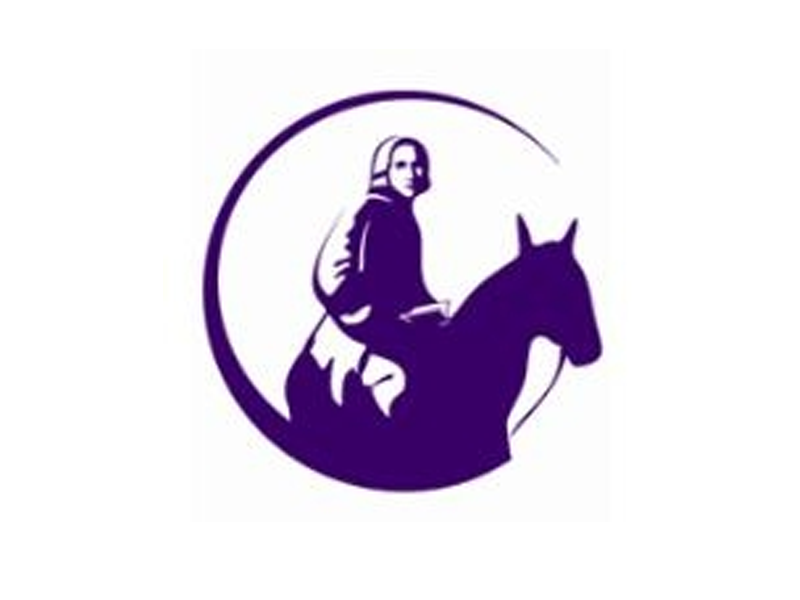 Joanne Comstock
Adjunct Faculty
Bio
Dr. Comstock graduated from Wesley Theological Seminary in 1999. She went on to receive a PhD from Loyola University of Maryland in the Pastoral Counseling program. Upon receiving her PhD and doing research as part of a team at Loyola, she taught  multiple courses in the clinical program.
Dr. Comstock began teaching at Wesley in 2014 and has taught courses in pastoral counseling skills, conflict resolution, and marriage and family. 
Dr. Comstock continues working for Pastoral Counseling and Consultation Centers of Washington where she has been in practice over 15 years. Prior to that she had worked at St Luke's Institute and in schools and hospital settings.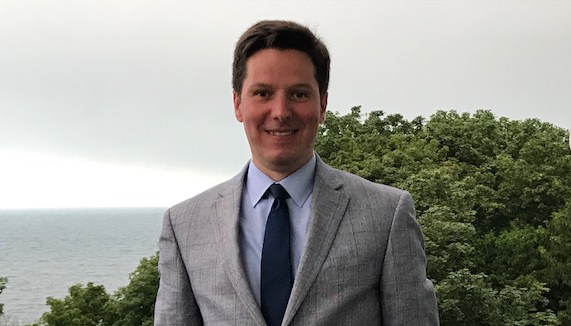 Ovidiu ("Ovi") Creanga
Adjunct Faculty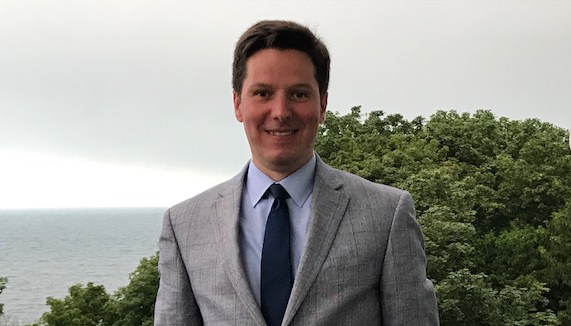 Ovidiu ("Ovi") Creanga
Adjunct Faculty
Bio
Dr. Ovidiu ("Ovi") Creanga researches and teaches at the intersection of literary, social, and political histories of the Hebrew Bible and their reverberations across Christian and Islamic scriptural traditions. Ovi is also a Holocaust historian featured on NBC Nightly News. At Wesley, he teaches courses on sanctioned violence in the conquest narratives of Joshua, the appropriation of the Abrahamic tradition in the Hebrew Bible, New Testament, and the Qur'an, and biblical Hebrew. His research on gender appears in his Men and Masculinities in the Hebrew Bible and Beyond (2010), Biblical Masculinities Foregrounded (2014), Hebrew Masculinities Anew (2019), and The Holocaust and Masculinities (forthcoming 2020).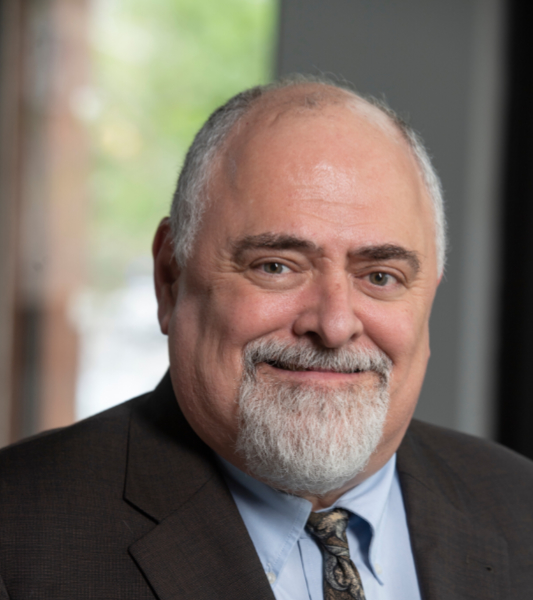 Christopher Dreisbach
Adjunct Faculty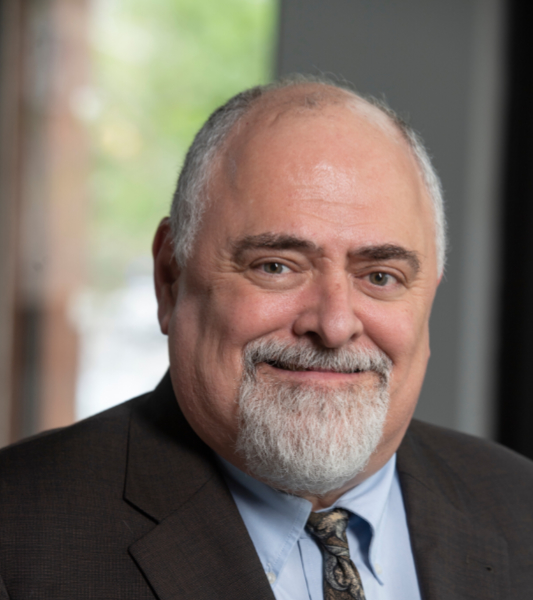 Christopher Dreisbach
Adjunct Faculty
Bio
Now in his 40th year as a professor, Chris Dreisbach is Director of the MS in Organizational Leadership program in Johns Hopkins University's Krieger School of Arts & Sciences. He is Professor (part-time) of Moral and Systematic Theology at St. Mary's Ecumenical Institute. And he is an ordained priest in the Episcopal Diocese of Maryland.
Chris received his MA in 1981 and his PhD in 1988 from Johns Hopkins University. His most recent book is Your God is too somber (Wipf & Stock, 2019).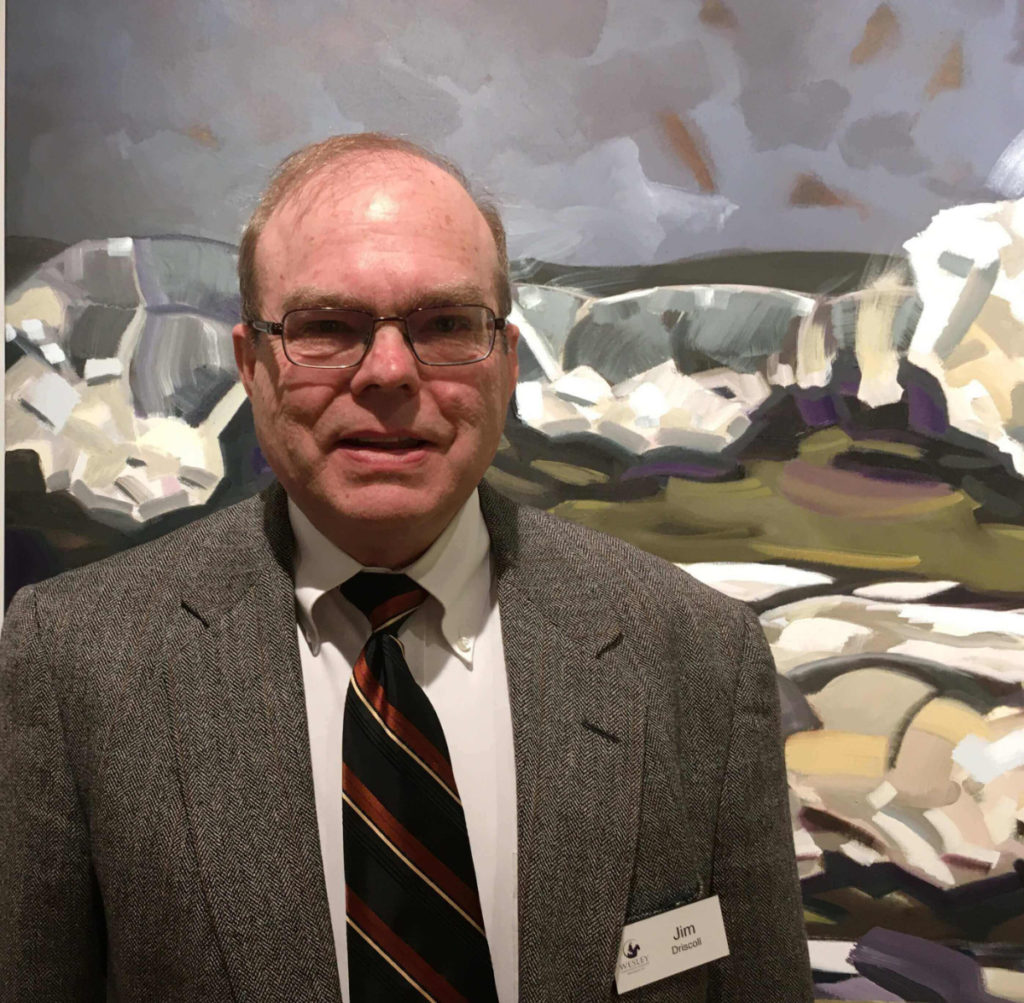 Rev. Dr. Jim Driscoll
Adjunct Faculty, Doctor of Ministry Military Chaplain Program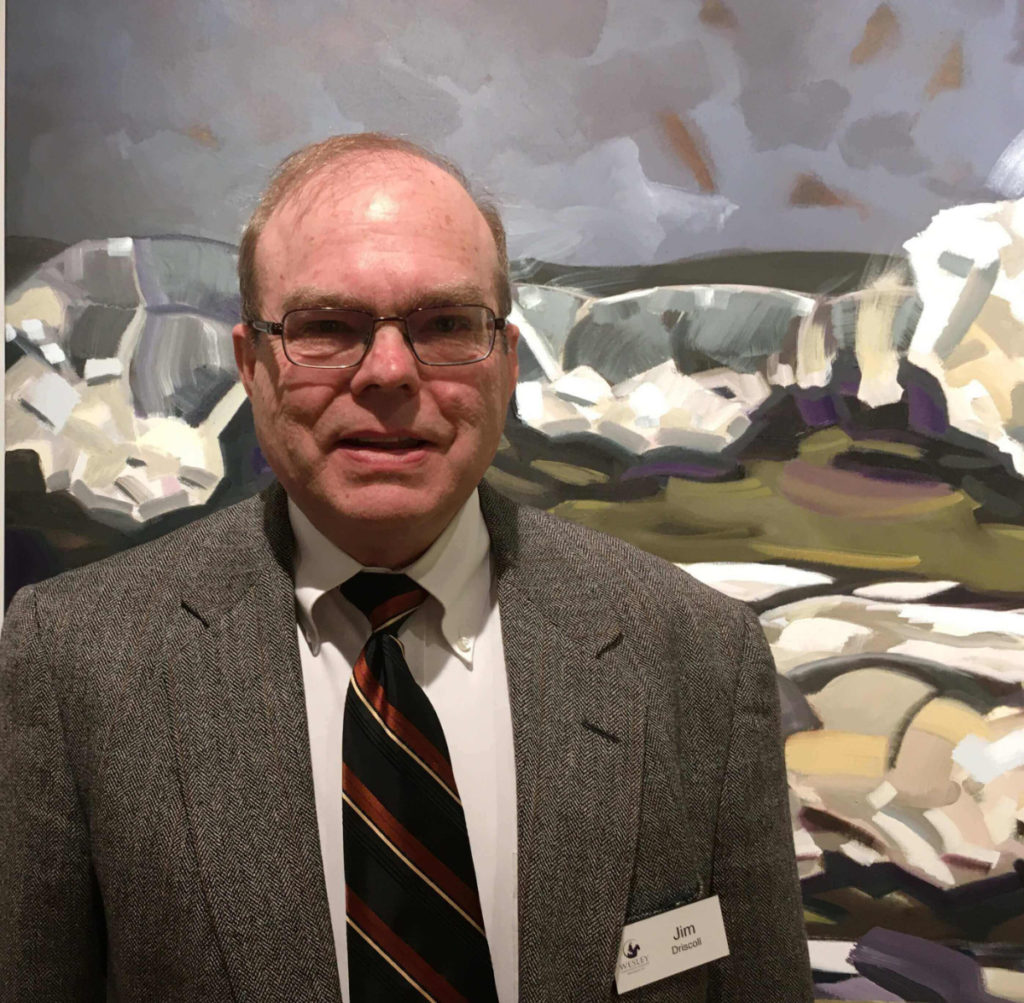 Rev. Dr. Jim Driscoll
Adjunct Faculty, Doctor of Ministry Military Chaplain Program
Rev. Dr. Jim Driscoll is an elder in full-connection in the Virginia Conference of the United Methodist Church. He did his undergraduate studies at Virginia Tech and holds M.Div. and D.Min. degrees from Wesley Theological Seminary.
For over 30 years, Dr. Driscoll served as a Senior Pastor in United Methodist Churches across Virginia while also working in part-time ministry as a Chaplain with the Army National Guard and US Army Reserve. In 2014, the Army mobilized him to Active Duty and he served as Deputy Command Chaplain for US Central Command, and on the staff of the Army Chief of Chaplains in the Pentagon. Dr. Driscoll retired from the Army in 2019 upon completion of his Pentagon tour and joined Wesley as a Special Assistant to the President and an Adjunct Professor.
He facilitates and teaches in Wesley's Military Chaplain Doctor of Ministry program. Dr. Driscoll and his wife, Katheryn, live in Chesapeake, Virginia where he also serves part-time as a chaplain at the Chesapeake Regional Medical Center.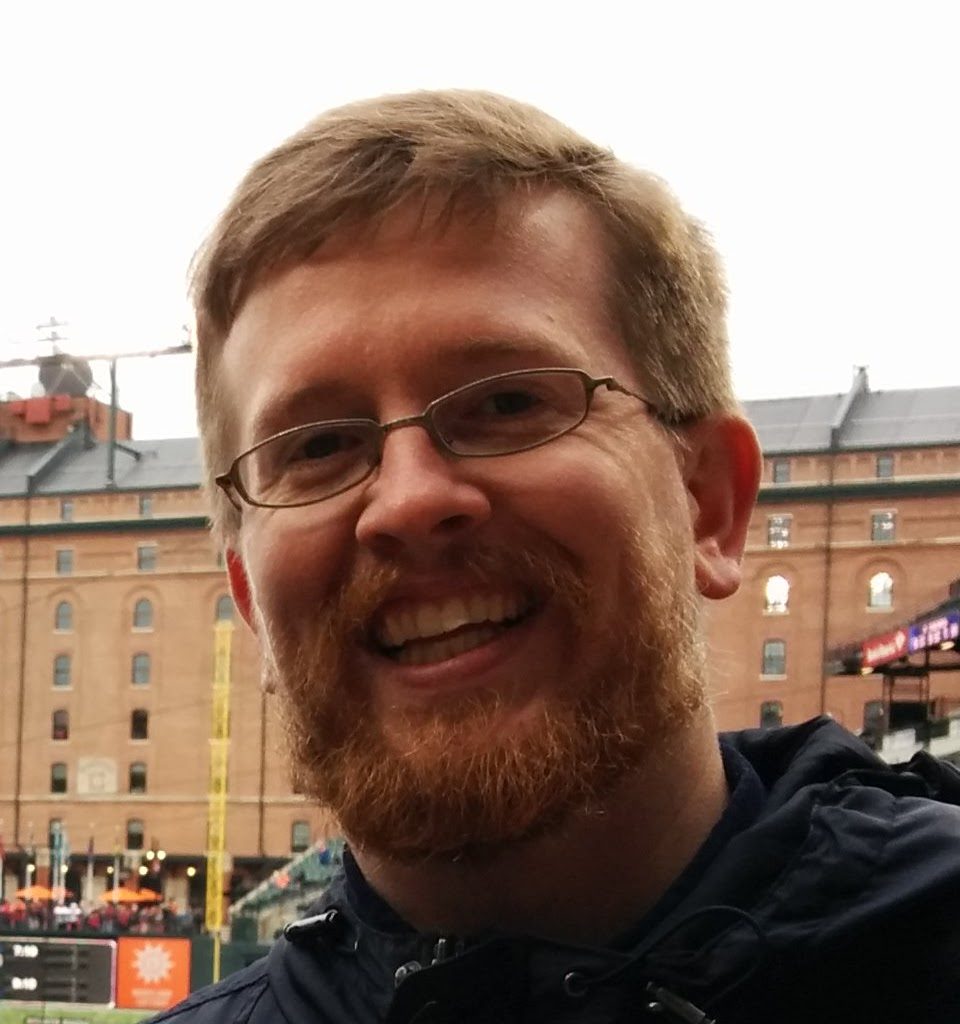 Mark Gorman
Adjunct Professor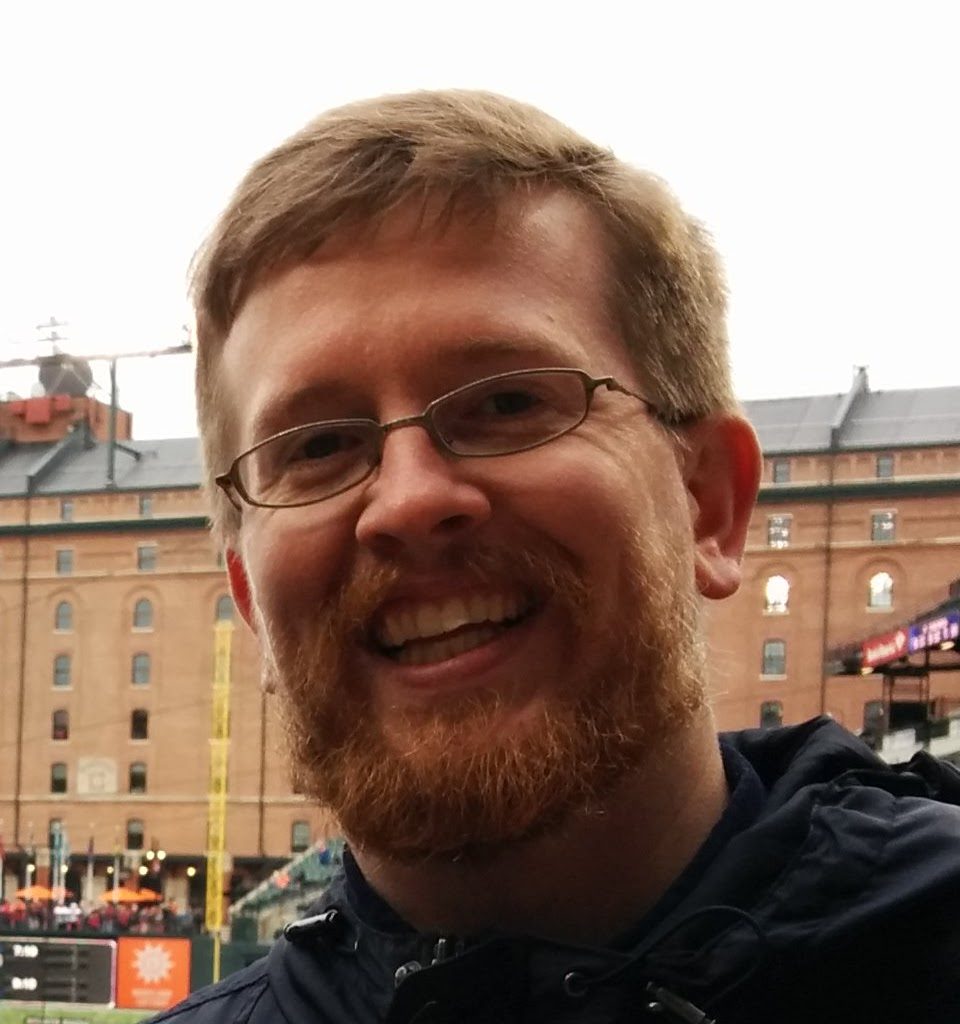 Mark Gorman
Adjunct Professor
Bio
Rev. Dr. Mark Gorman is an elder in full connection in the Baltimore-Washington Conference of The United Methodist Church who serves congregations in northern Maryland. His scholarly interests include the Wesleyan-Methodist tradition, liturgical studies, and systematic theology. In addition to his work at Wesley Theological Seminary, he teaches worship studies and theology at St. Mary's Ecumenical Institute in Baltimore. He has authored several essays and, with Edgardo Colón-Emeric, the forthcoming book The Saving Mysteries of Jesus Christ (Cascade Books).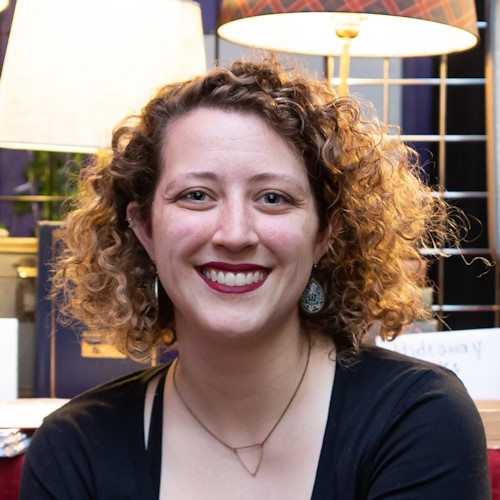 Jessie Houff
 Adjunct Faculty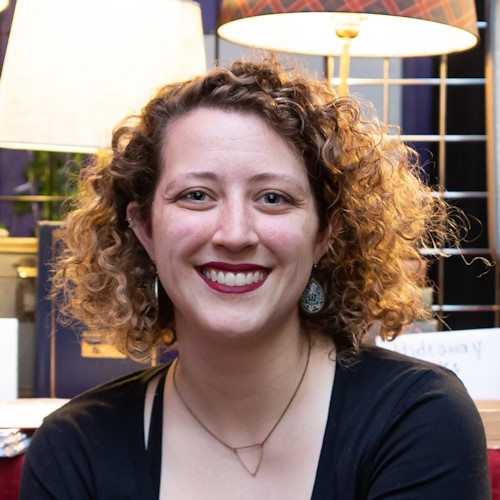 Jessie Houff
 Adjunct Faculty
Bio
Jessie is an educator and messy mixed-media artist. She grew up with values rooted in family, travel, and spirituality, which have heavily influenced her career path. She has held many titles including Visual Arts Teacher, Workshop Facilitator, Community Arts Minister, Events Coordinator, Gallery Curator, and freelance artist. She holds a Master of Fine Art in Community Art from Maryland Institute College of Art in Baltimore. When she's not in the studio or classroom you can find her working as the Communications Manager and Co-Curator for the Dadian Gallery at Wesley Theological Seminary. She currently teaches Creative Process as Spiritual Practice and Chapel Visuals. Her passion is to teach her students how to discover their inner artist and creative potential as she believes everyone is an artist in their own way.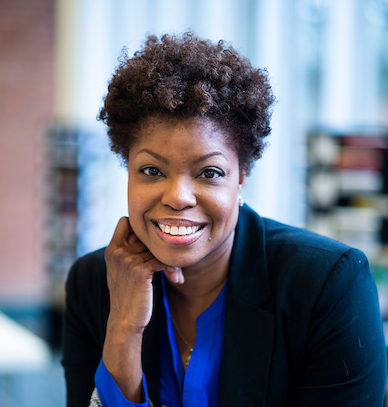 Josie Hoover
 Adjunct Faculty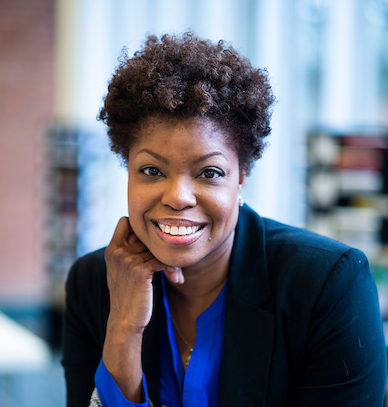 Josie Hoover
 Adjunct Faculty
Bio
Dr. Josie Hoover is a 2008 & 2015 graduate of Wesley Theological Seminary, and is an Adjunct Professor of Liturgical Dance. Josie has and continues to serve as a choreographer, panelist, workshop & conference facilitator and chaplain in her capacity as a liturgical dancer. With inspiration from her doctoral thesis, "Liturgical Dance as Transformative Worship: Meeting God through Movement," Josie teaches courses on theory and practice; embodiment and dance as a spiritual practice. She is a contributing author to the academic resource book, Engage: A Theological Field Education Toolkit and the online dance magazine, Ngoma Reader Magazine.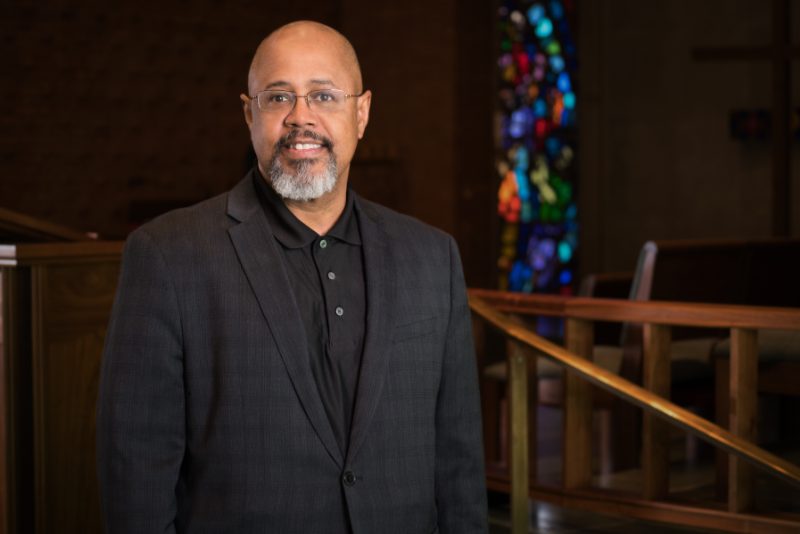 C. Anthony Hunt
Adjunct Faculty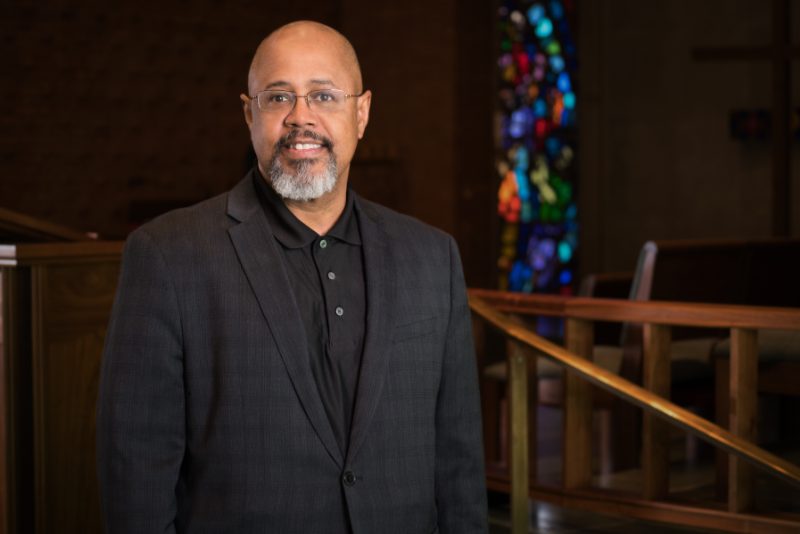 C. Anthony Hunt
Adjunct Faculty
Bio
Rev. Dr. C. Anthony Hunt is an ordained elder in the United Methodist Church, and currently serves as the Senior Pastor of Epworth Chapel UMC in Baltimore, MD.  He is Professor of Systematic, Moral and Practical Theology, and Dunning Permanent Distinguished Lecturer at St. Mary's Seminary and University, Baltimore, and also teaches on the adjunct faculties at Wesley Theological Seminary and United Theological Seminary in Dayton, OH.  He is the author of nine books, including: Come Go with Me: Howard Thurman and a Gospel of Radical Inclusivity (2019), Stones of Hope: Essays, Sermons and Prayers on Religion and Race (2017), and Blessed are the Peacemakers: A Theological Analysis of the Thought of Howard Thurman and Martin Luther King, Jr. (2006).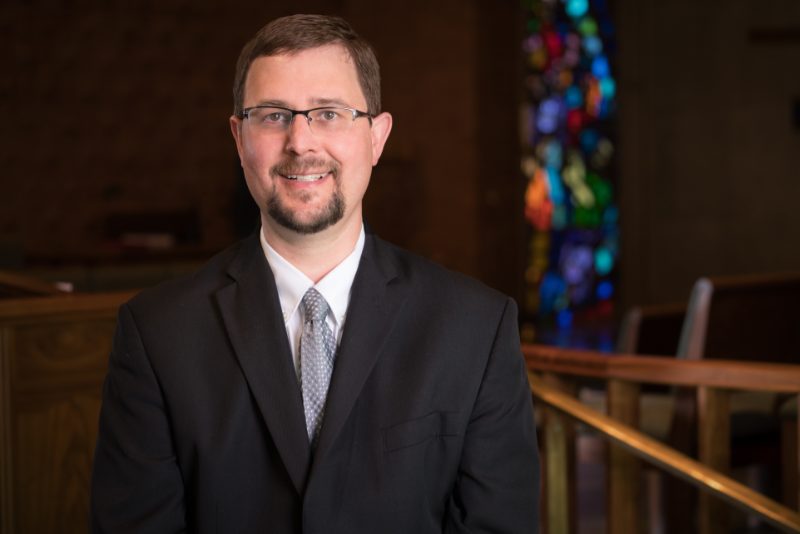 Tom Pruski
Adjunct Faculty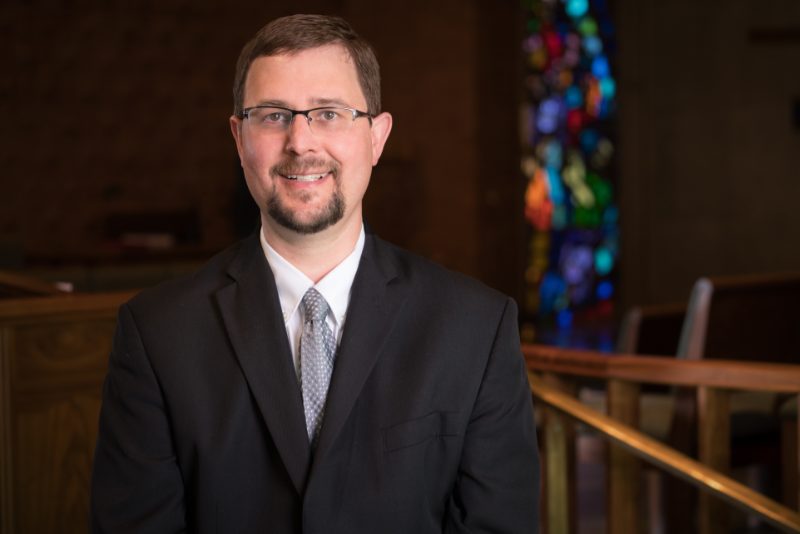 Tom Pruski
Adjunct Faculty
Bio
Tom Pruski, RN, MAPS, DMin directs the work of the Heal the Sick program which is part of the seminary's Community Engagement Institute. Dr. Tom teaches two Master courses, Introduction to Health Ministry and Leadership in Health Ministry. Tom also is a lead faculty of the seminary's health minister certificate and faith community nursing certificate.  Dr. Tom has over 22 years of health ministry experience. He has trained over 300 health advocates. He works with congregations, various congregational health ministry networks, hospitals, universities, public health, local, state, and national government agencies on a variety of health initiatives. He has served nationally on the board of the Health Ministries Association (HMA). He is a lifetime member of HMA.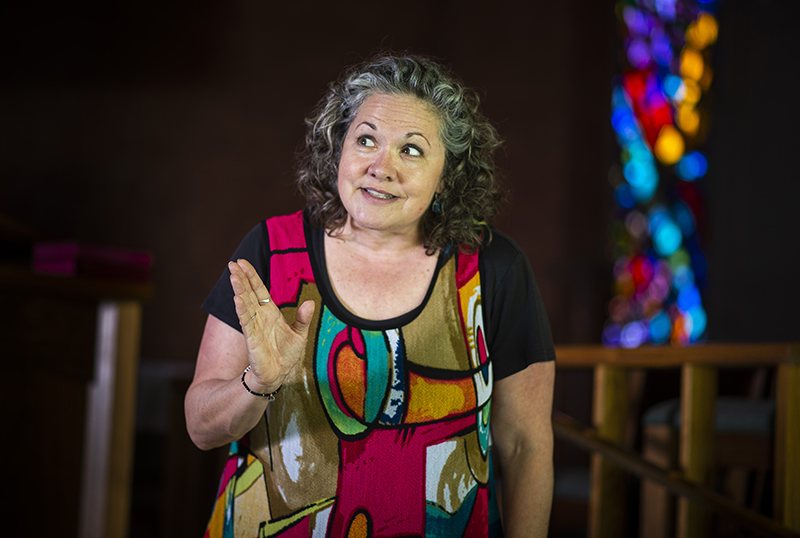 Tracy Radosevic
Adjunct Faculty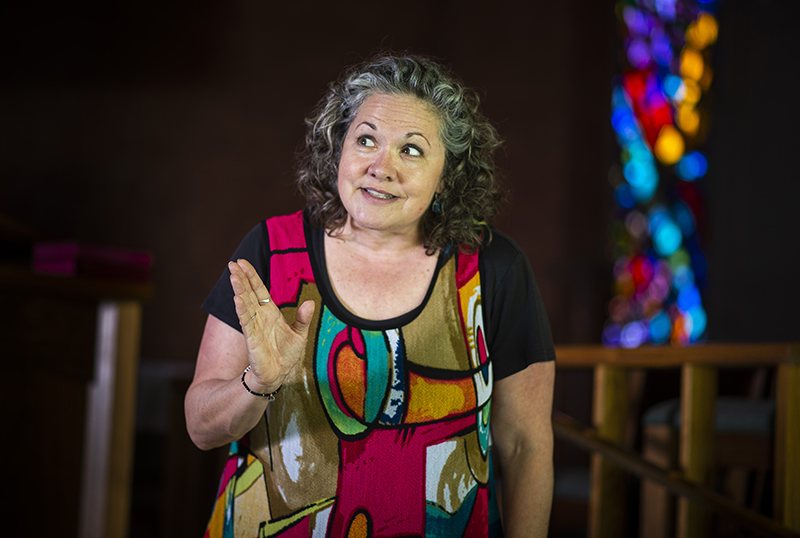 Tracy Radosevic
Adjunct Faculty
Bio
Tracy's first love is education. She double majored in Christian Ministries and Elementary Education from Grove City College and then received a Master of Religious Education from Duke Divinity School before launching her career as a Director of Christian Education. One year in, she was introduced to the Network of Biblical Storytellers who taught her that storytelling was one of the best methods for education and formation. After an MA in Storytelling from ETSU, she began a freelance career of performing and teaching that has taken her around the world. In 2005, she received a D.Min. from Wesley, where she now adjuncts, as well as at St. Mary's Ecumenical Institute in Baltimore.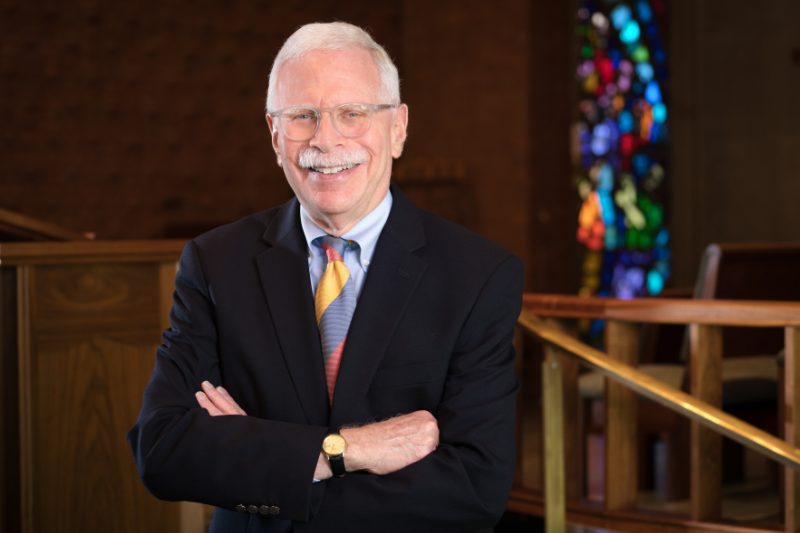 Fred Reiner
Adjunct Faculty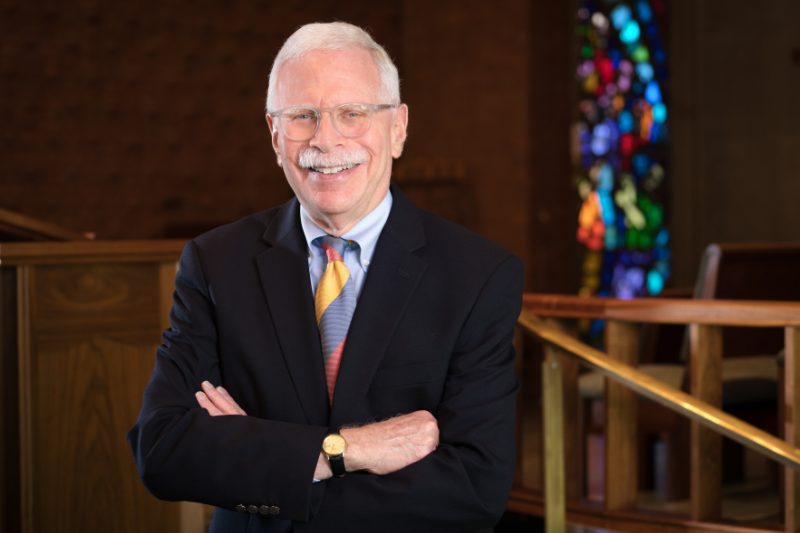 Fred Reiner
Adjunct Faculty
Bio
Rabbi Reiner was born and grew up in Chicago, Illinois. He received his Bachelor of Arts degree from the University of California-Berkeley, where he was a campus leader following the Free Speech Movement. In 1973, he was ordained and received a Master of Arts in Hebrew Letters degree from the Hebrew Union College-Jewish Institute of Religion in Cincinnati in 1973. He received a Doctor of Divinity degree from HUC-JIR in 1998.
Rabbi Fred N. Reiner is Rabbi Emeritus of Temple Sinai, Washington, DC. He served as senior rabbi from 1985 through June 2010.
Rabbi Reiner served as president of the Washington Board of Rabbis (2000-02) and as president of the Mid-Atlantic Region of the Central Conference of American Rabbis (CCAR). He served on the Board of Trustees of the national CCAR and on the Washington Advisory Council of Avodah. He has served on the faculty of the Howard University Divinity School under the sponsorship of the Jewish Chautauqua Society.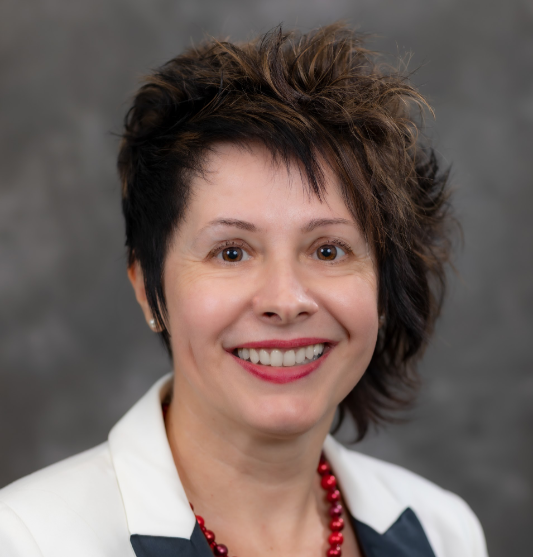 Jana Struková
Adjunct Faculty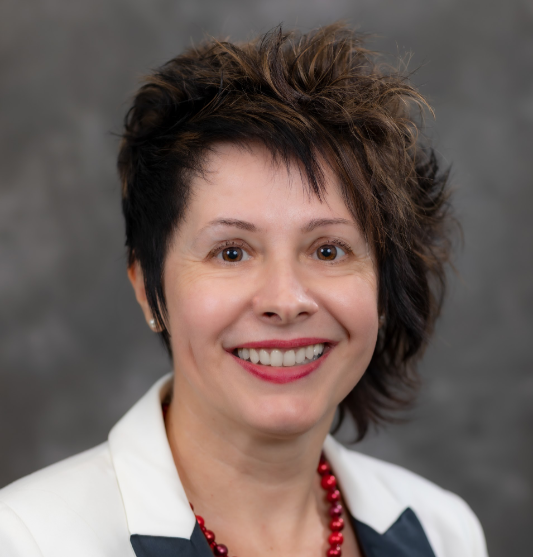 Jana Struková
Adjunct Faculty
Bio
Jana Struková teaches in the area of Christian formation. She holds a Ph.D. in practical theology, with a concentration on Christian education, from Princeton Theological Seminary. She was also a postdoctoral fellow in Practical Theology and spiritual practices at Candler School of Theology in Atlanta. Her research there led her to develop a model for Christian formation for youth and the families, called kitchen table youth ministry. Before teaching at Wesley, Dr. Struková has taught at the Seminary of the Southwest and Pfeiffer University.
Dr. Struková has also studied the theory and practice of counseling. She is the founder and executive director of The Mary and Martha Center for Women and Community Care, Inc. located in the greater Charlotte area, NC. The main focus of this non-profit is to articulate a relationship between spirituality and mental health. Her current academic research focuses on the role of spiritual practices in reducing stress and anxiety. She and her husband Doug reside in NC and enjoy gardening, reading, and taking care of their pets.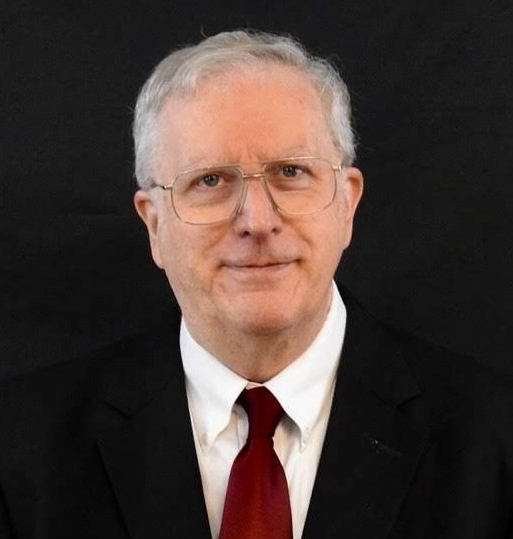 Arthur "Art" Thomas
Adjunct Faculty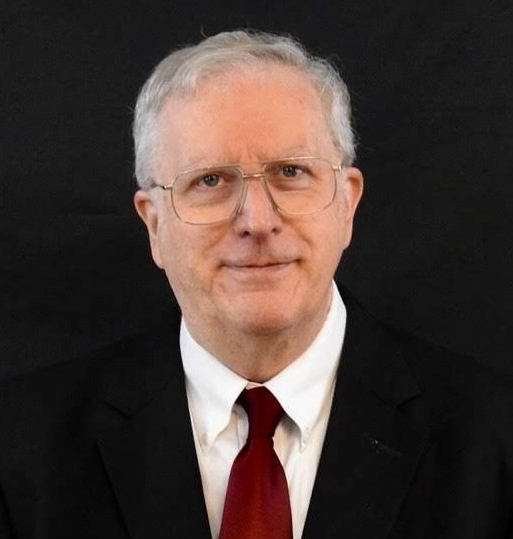 Arthur "Art" Thomas
Adjunct Faculty
Bio
Dr. Arthur "Art" Thomas has taught spirituality and church history at Wesley since 1992 and at St. Mary's Ecumenical Institute of Theology in Baltimore. This ordained United Methodist elder has degrees from College of William and Mary, Gordon-Conwell Seminary, Wesley Seminary, and his Ph.D. from Union Presbyterian Seminary. He is writing two books The Second Great Awakening in Virginia: Spirituality and Slavery Reform and also Spiritual Theology. His classes include Foundations of Christian Spirituality, Spiritual Gifts, Saints and Spiritual Traditions, Prayer, American Evangelicalism, Pentecostalism and Social Reform. He includes art history in his teaching.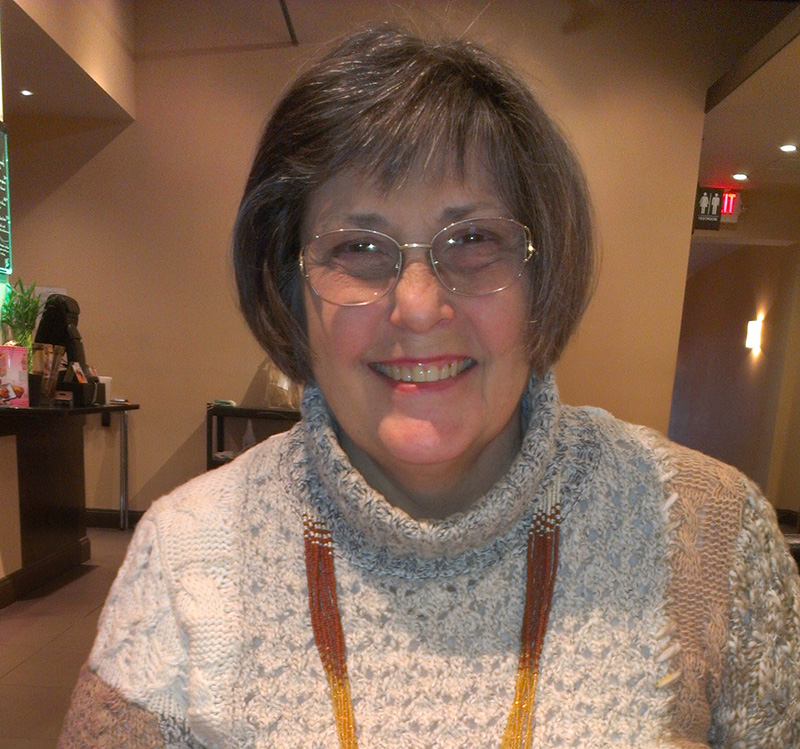 Carol Wilson
Adjunct Faculty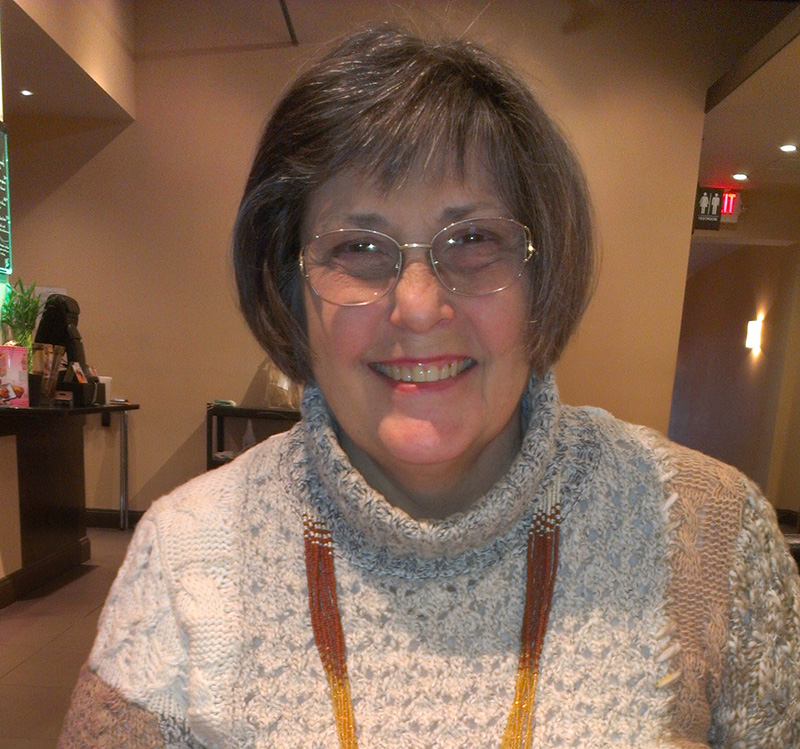 Carol Wilson
Adjunct Faculty
Bio
Dr. Wilson serves as an adjunct professor of Biblical interpretation. She received her PhD in 2012 from Brite Divinity School at Texas Christian University. She received her MTS from Wesley. Dr. Wilson is an active lay person in her local Baptist congregation and has been active in denominational affairs, including as a President of the D.C. Baptist Convention. Dr. Wilson had a 30 year career as a computer scientist both in and outside the Federal government. She has been married to her husband Don for fifty years and they have two grown children and three grandchildren.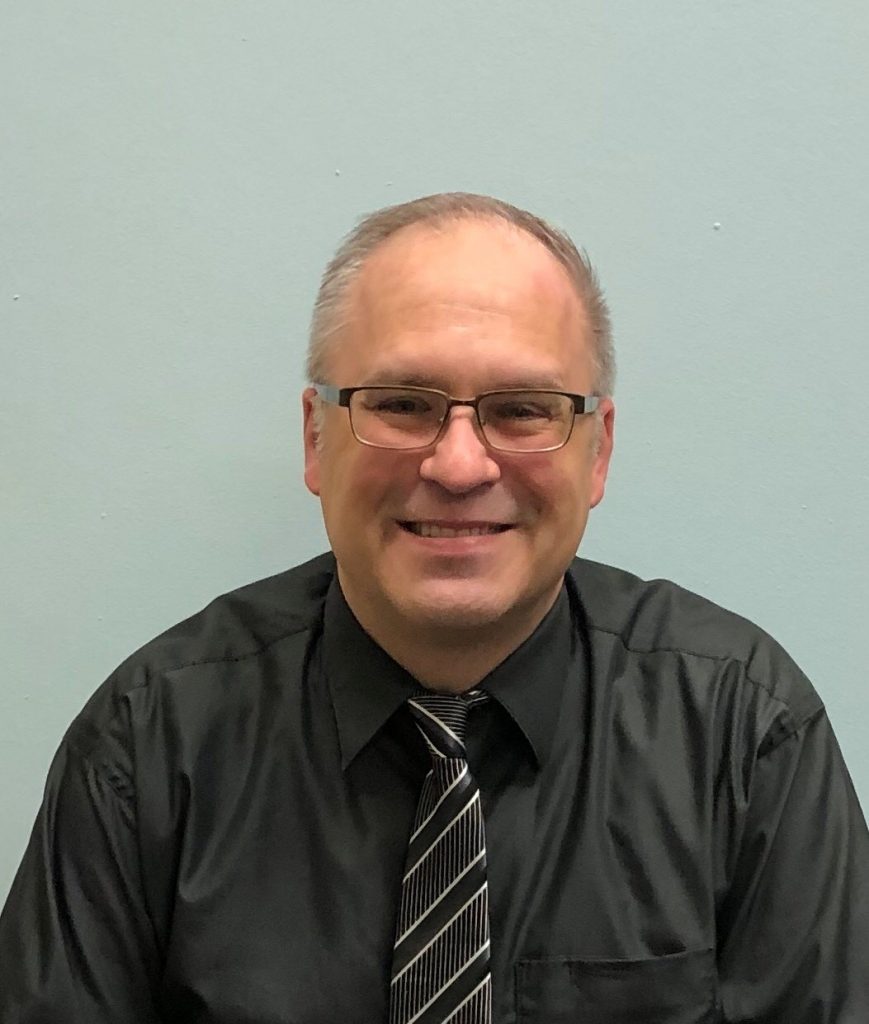 Rev. Leo Yates, Jr.
Adjunct Faculty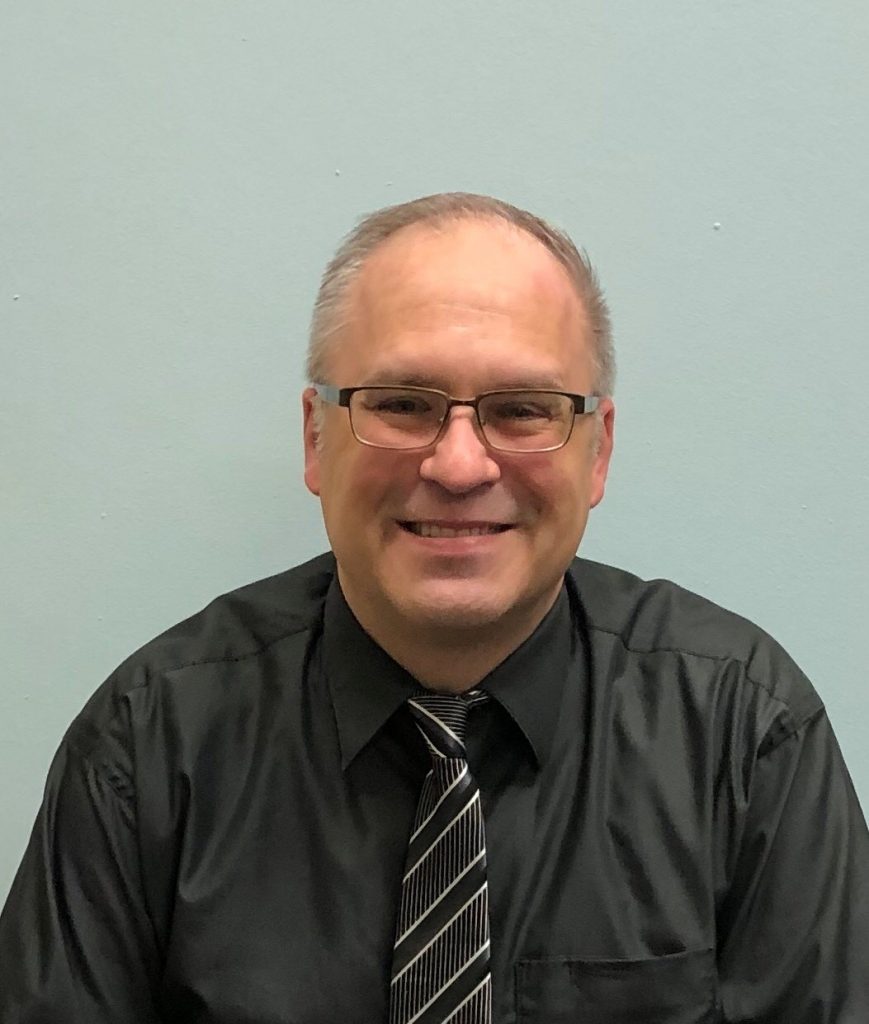 Rev. Leo Yates, Jr.
Adjunct Faculty
Bio
Rev. Leo Yates, Jr., who likes to be called Leo, is a Wesley graduate, having graduated with an MDiv. degree. A deacon in full connection in the Baltimore-Washington Conference, Leo's specialty is Deaf/disability Ministries and counseling. He is appointed as a behavioral health specialist at the Division of Rehabilitation Services in Baltimore serving both Deaf and hearing clients. His secondary appointment is at Emmanuel UMC in Laurel, MD. Besides holding a Licensed Clinical Professional Counselor license in the state of Maryland, he is also a board approved clinical supervisor.