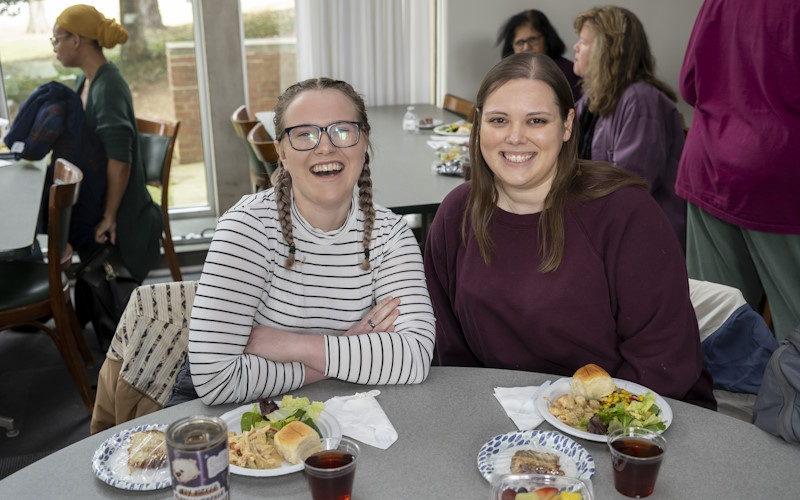 Tuesday, September 26
Wesley Association of Black Alumni (WABA)
Chapel and Lunch
Thursday, September 28
4:30 p.m.–6:30 p.m. ET
Coop's Soups Free Community Meal & Impact Workshop
Tuesday, October 3


10:00 a.m. ET (breakfast at 9:00 a.m. ET)
Prospective Master's Student In-person Open House: Welcome Table
Boardroom and Zoom
Link to register
Thursday, October 5


12:00 p.m.⁠–1:00 p.m. ET
D.Min. Online Coffee Hour Q & A for prospective Doctor of Ministry students
Zoom link to register
Thursday, October 5


7:00 p.m.–⁠8:00 p.m. ET
Prospective Master's Student Online Open House: Window on Wesley
Zoom link to register
Tuesday, October 24


11 a.m. ET
Inaugural Yu Lee Lecture
Tuesday, October 24


12:00 p.m.⁠–1:30 p.m. ET
Dean's Forum and Community Lunch
Wednesday, November 1


7:00 p.m.–⁠8:00 p.m. ET
Prospective Master's Student Online Open House: Window on Wesley
Zoom link to register
Thursday, November 14


7:00 p.m.–⁠8:00 p.m. ET
Prospective Master's Student Online Open House: Window on Wesley
Zoom link to register
Tuesday, November 28


10:00 a.m. ET (breakfast at 9:00 a.m. ET)
Prospective Master's Student In-person Open House: Welcome Table
Boardroom and Zoom
Link to register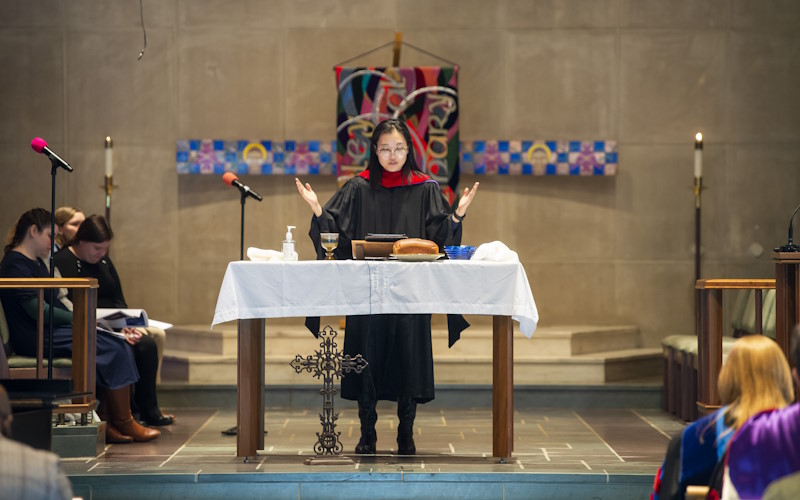 Tuesday, September 19
Asian Pacific Islander American Student Association
Miriam Rajkumar preaching
Tuesday, September 26
Wesley Association of Black Alumni
Rev. Dr. Monica Hargrove preaching
Tuesday, October 3
LatinX Heritage Celebration
Tuesday, October 17
Diversity, Equity, & Inclusion
Dr. Raedorah Stewart preaching
Tuesday, October 24
Inaugural Yu Lee Lecture
Dr. Russell Jeung preaching
Tuesday, October 31
Of Sacred Worth Service
Rev. Billy Kluttz preaching
I Am Wesley
Kenneth W. Rathje, Jr. - The Four-Decade Call

Read Story »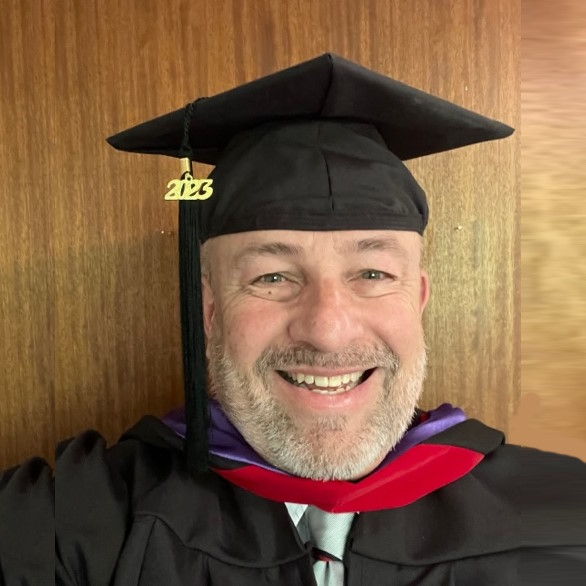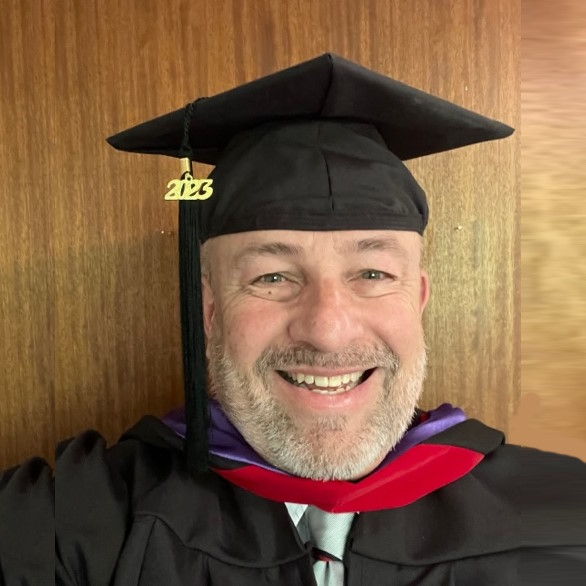 Kenneth (Ken) W. Rathje, Jr.
Kenneth W. Rathje, Jr. - The Four-Decade Call
Please give me your full name, hometown, major, and the year you plan to graduate.
Kenneth (Ken) W. Rathje, Jr., I currently live at Seminary in DC, after graduating with my MDiv in May 2023.
 What led you to seminary?
I accepted the call to ministry after 40 years of the Lord calling me to preach. 
How did you learn about Wesley, and when did you know it was the right fit for you?
I looked online and decided to go to a Seminary where I could attend class in person. 
What is your major (and track), and why?
MDiv, Presbyterian track 
How do you plan to be engaged in ministry or service after graduation? 
Parish ministry 
How are you currently serving in ministry? (In the community, on campus, church, job)
I have preached in MI, Cambridge, UK, and Jerusalem. 
Currently leading a men's prayer ministry and on a Pulpit Supply list in the DMV area. I also founded and run a nonprofit, Colonel of Hope, helping Service Members transition out of the military. 
What do you like most about Wesley?
It's in DC .
Wesley is known for its global connections, diversity, and acceptance of all faiths. What is it like to learn and study with individuals who worship differently from you?
It's awesome, especially studying at Cambridge University as a part of 7 different denominations with the Cambridge Theological Federation. It helps develop a personal theology studying with others of different Christian perspectives. 
What advice would you give someone who wants to attend seminary and Wesley?
Apply! 
What is your favorite scripture and why?
John 15:15, Jesus is our Friend 
Tell me one thing most people don't know about you. (Fun fact)
I have grandkids 
Is there anything else you'd like to add, or would you want people to know about you or Wesley?
They have a great 2nd year exchange program with the Wesley House in Cambridge University.
Here are some of the additional things I did last year at Cambridge University through the Wesley House. It counted as my second year at WTS, plus I was awarded a Diploma for Theology in Ministry (DTM) for going.
Additional Highlights from Cambridge University:
I studied in an ecumenical setting with 7 Colleges and 5 institutes that comprise the Cambridge Theological Federation (CTF) which included the Methodist School at Wesley House with evening classes on how to be a good Methodist, 2 Anglican Schools which included learning their perspectives on Christian Ethics, a Lutheran School, a Cathlolic School, a United Reformed Church (Presbyterian and Congregationalist) School where I learned Hebrew, and an Orthodox School where a fellow student called Cambridge the Disneyland of Theological Studies...!
I passed everything, to include Hebrew and award the DTM.
I was able to devote an average of 8 hours a week to Parish life and conducted 7 sermons at several locations to include Downing Place URC, Fulbourn URC, Wesley House, and the Church of Scotland in Jerusalem on Palm Sunday. I also wrote a hymn that my music directors put to music.
I wrote my dissertation on Finding the Unplanned Liminal Moments of Personal Worship in Pilgrimages from my experiences in Iona, Jerusalem, Palestine, the Sea of Galilee, etc., and visited countless Cathedrals and other English and Scottish landmarks.
I joined several British University and College Sports (BUCS) Cambridge Clubs to include the Polo Club, where I served as Chaplain until I couldn't afford the expense of traveling, lol, and the Clay Pigeon Shooting Club where I competed in Dec against 30+ Uni's and Colleges and in Mar in the Varsity shoot against Oxford, whom we beat.
In these Clubs I had many discussions on theology with atheists, non-practicing Christians, and new Christians, all from other Cambridge Colleges such as Trinity, St Johns and Kings College. These discussions were priceless.
WTS Impact Stories
John B. Tate Jr. - Being a Preacher's Kid

Read Story »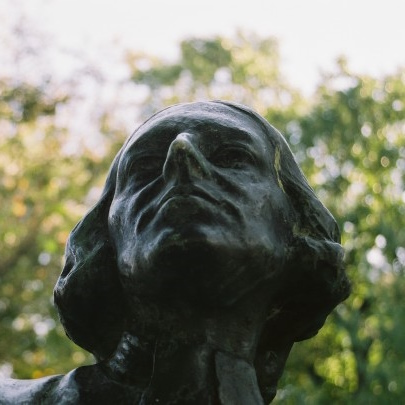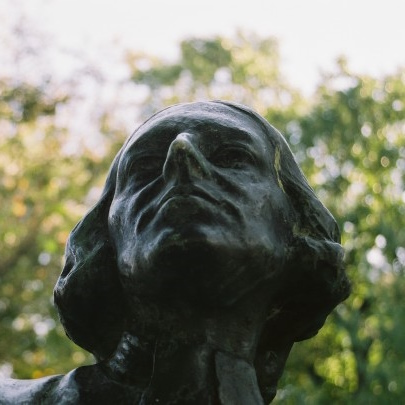 John B. Tate Jr.
John B. Tate Jr. - Being a Preacher's Kid
What led you to seminary?
I am a Preacher's Kid "PK" and all my young life was exposed to preachers and their families.  I like what I saw and experienced and when I was 13, attending the N. Georgia  Conference Youth Camp (Camp Glisson) I felt God's called to go into ministry. It was very powerful, vivid and everlasting.
How did you learn about Wesley and when did you know it was the right fit for you?
I had been an active pastor in the Virginia Conference of the United Methodist Church almost 20 years, and Wesley was "just across the river" from Virginia.  I knew a number of students.  Also, it offered the courses that I wanted and needed to get my D. Min. in 1988,
What was your major and Why?
I majored in Pastoral Care, since my focus was ministry to clergy alcoholics and their needs.  Contributing to that was the fact that part of my local church ministry was, each week on Thursday afternoons,  leading a group of alcoholics in the ACU at Fairfax hospital. 
I felt that this was an excellent way for me to extend my pastoral ministry into the community plus that fact, that my own Dr. enlisted me to help lead the group.
I felt that in order to be the best pastor I could be my participation in this graduate program would be a great benefit.  My church was in agreement with my weekly work at the hospital. As a result of this I earned a D.Min. in Pastoral Care in 1988 from Wesley Seminary.
What was your experience of learning and studying with individuals who worshiped differently from you?
One of the great benefits of working with students of other faiths and denominations was that I was exposed to different thought processes, different approaches to learning and thinking, different theological positions and also to some different worship. I also felt a great broadening of my own understanding, thinking and theology by being in class and working with people of other denominations and other faiths.  It was an invaluable experience that has lasted me a lifetime.
What did you learn about yourself as you advanced through the program?
First of all I learned: "THAT I could do it."  I was not sure in the beginning.  I also learned how much I AM able to do under the pressure of serving a church full time and attending school full time.  It was a "tough gig," but a very very rewarding one.
I had flunked out of college at one point and that had left me with a bit of thinking that maybe, just maybe I had bitten off more than I could chew.  I learned that my work and persistence would pay off and that I COULD do the needed work.  AND that some of my work was actually "used by my teachers."
I remember walking downs the aisle when I received my degree and suddenly realizing that I had accomplished something that I NEVER thought I could accomplish and something NO ONE in my entire family before me had accomplished.
What was the best thing about attending Wesley?
Perhaps the best thing about attending Wesley, was being together with students and a diverse group of people who were studying and working toward learning and understanding new areas of theology and new ideas of ministry.  Also I felt that Wesley was the best place for me to accomplish my goal of attaining a Doctoral Degree in Theology that would be of great benefit to me and to those to whom I ministered. There IS always a sense of singularity of purpose.
Add that was the faculty and the leadership of the seminary. I felt that everyone involved with my classes and learning had not only MY best interest, but also wanted very much for everyone with whom they interacted to experience the highest degree of learning and understanding possible through our experience and classes at Wesley.
How has your degree helped you advance your ministry or vocational goals?
I felt from the very beginning of my experience at Wesley that the things I learned, the interaction with both professors and students, and the goals I accomplished contributed greatly to my greater success in ministry to those to whom I ministered and was pastor.  I had a greater understanding of my subject matter and was able to actually put into practice the things I learned and wrote about in my project.  I was very rewarding to receive phone calls and personal contacts asking me to deal with the subject of Alcoholic pastors.  I felt my time, study and the dissertation was/is indeed was a model for "Ministry to Clergy Alcoholics. . ."
How are you engaging in ministry or service since graduation?
The short answer is "not much." I am 91 years old, have been retired from the pastoral ministry since 1999, and have not been engaged in any active ministry (except for occasionally preaching for pastors who are away from their pulpits).  Another answer is that the treatment of alcoholics has changed in many and various ways since I completed my project.  I DO try and keep up with the changing landscape of Christian theology, but the only ministry in which I have been engaged in since 1999 has been filling the pulpit for pastors who were away from their pulpits.  I STILL thoroughly enjoy preaching.
What advice would you give someone who wants to attend Wesley?
In a word—GO!! Wesley Theological Seminary is an excellent School of Theology.  It has a wide, diverse and highly skilled, knowledgeable, trained and capable faculty and staff.  I also am extremely impressed with the faculty's close "connections" with the students and the community. Another plus for me would be it's location.  Being in the nation's capital affords Wesley unique opportunities and resources  to use both its location and it's personnel to the best advantage of providing students AND pastors (graduates especially) with resources and opportunities to further advance and enrich their own ministry that are unique.  No other seminary has such a geographic advantage, plus the personal of the school are as highly qualified and capable of any school in America—from my perspective.
Thank you for inviting me to comment on the seminary. Wesley is truly unique in the BEST used of the word.