From the President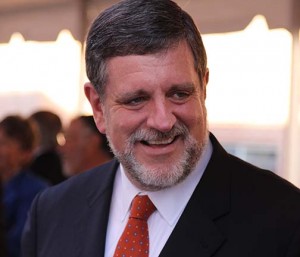 Welcome to Wesley! I'm David McAllister-Wilson, president of Wesley Theological Seminary. I was someone like you, looking for my path. I believed God wanted me to make a difference in the world and I thought a seminary in Washington was the place to do that. That's why I am still here.
When I first arrived from California, I left my bags unpacked for two weeks, unsure if this was the place for me. I had doubts about my faith and the church, but it didn't stop the diverse faculty, classes, and student body at Wesley from being like Jesus on the shore for me, calling me into a new and different life. I'm proud to say that Wesley is still full of these kinds of people—like you will never meet anywhere else.
These days, I get to be in meetings on Capitol Hill and at the Central Union Mission and I still go with my wife Drema (whom I met here) to the Smithsonian on the weekends. Many people have found their path at Wesley and you can too. It begins with a step. So take a moment to look around this site and then come and look around our seminary: Wesley in Washington.
David McAllister-Wilson
President
From the Dean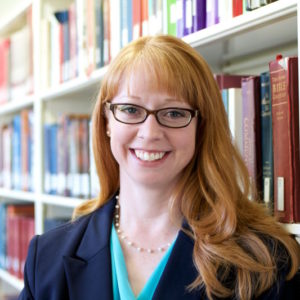 Welcome!  If you are looking for a place to explore your call, to discern the next faithful steps on your journey, and to ponder the directions where the Spirit might be leading you, you need to be surrounded by a loving community of learners and disciples who understand the challenges and excitement of vocation, who will walk alongside you, and who will covenant with you as you grow into your calling.  Wesley Theological Seminary is such a place. 
When I stepped onto campus in 2008, I knew that this was where God was leading me. The students, staff, faculty, and administrators embodied a sense of calling rooted in the mission of the church.  The ethos exuded a place of belonging, where all are valued and loved.  I had found a beloved community of disciples; I had found a home.
What is God calling you to do?  Maybe you are discerning that call right now.  Whether you are looking for a degree pathway or simply searching for more training through one of our certificate programs, Wesley may be the right fit for you.  We offer three master's degrees with a variety of specializations to choose from.  We also have learning opportunities and resources available through the Lewis Center for Church Leadership, the Community Engagement Institute, the Luce Center for the Arts, and the Course of Study Program. Perhaps, you are already serving in a ministry context and long for the connections and rich learning experiences that nurtured you in seminary.  If that sounds like you, you might benefit from joining one of our cohorts of scholars in the Doctor of Ministry program. 
Whatever the Spirit is tugging at your heart to do, reaching out to our Admissions Team could be an excellent next step on your own discernment journey as you walk the spiritual path before you. Welcome to this bold adventure of following God's call!
Carla Works
Dean and Woodrow and Mildred Miller Chair of Biblical Theology
From the Student Council President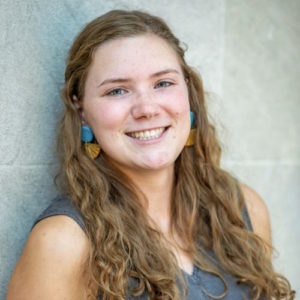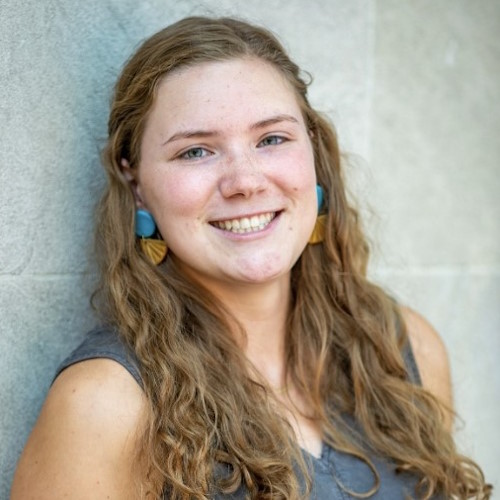 Welcome to Wesley Theological Seminary! No matter who you are or what path you are pursuing, you can find a home at Wesley. We are a school that highlights true diversity, with a variety of calls, academic tracks, people, denominations, and future goals. Our faculty and staff are here to support and encourage you on this seminary journey.
As we continue to live into a post-pandemic time, the student body is striving to build supportive relationships. On campus we host a variety of events throughout the year aiming to connect with one another. Every Tuesday we worship in the chapel and share lunch together in the refectory. You can join worship from anywhere through our Youtube stream. As we journey into mixed modalities of learning, we hope to keep building relationships for students. Our student Facebook page has become a place for sharing information and supporting one another. Please join The Refectory to stay connected!
It is my hope that Wesley will be a space of exploration for you. Ask questions that challenge your beliefs. Engage with new authors and theologians from various traditions. Worship through creative practice, foreign languages, and theological styles. Enroll in a public theology or religion and arts class that expands your perspective. Experiment with spiritual practices that feed your soul. Learn alongside those in another denomination through the Washington Theological Consortium. There is no shortage of experiences that will help you grow spiritually while at Wesley.
Wesley strives to offer flexibility through online, virtual, and in person classes that you can take at a part time or full-time pace. It is my prayer that no matter how you enroll, you will connect with the Wesley Community. May this time in your life be a blessing.
Allison Schwarz, Public Theology Specialization, MDiv expected graduation May '24
Student Council President 2023-2024