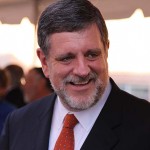 From The President
Welcome to Wesley!
I'm David McAllister-Wilson, president of Wesley Theological Seminary. I was someone like you, looking for my path. I believed God wanted me to make a difference in the world and I thought a seminary in Washington was the place to do that. That's why I am still here.
When I first arrived from California, I left my bags unpacked for two weeks, unsure if this was the place for me. I had doubts about my faith and the church, but it didn't stop the diverse faculty, classes, and student body at Wesley from being like Jesus on the shore for me, calling me into a new and different life. I'm proud to say that Wesley is still full of these kinds of people—like you will never meet anywhere else.
These days, I get to be in meetings on Capitol Hill and at the Central Union Mission and I still go with my wife Drema (whom I met here) to the Smithsonian on the weekends. Many people have found their path at Wesley and you can too. It begins with a step. So take a moment to look around this site and then come and look around our seminary: Wesley in Washington.
President David McAllister-Wilson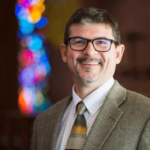 From The Dean
I would like to welcome you to interface with Wesley Theological Seminary through this website. While sometimes the electronic medium can be impersonal, I can assure you that we are a warm and welcoming community of real people with real stories and diverse life experiences. I invite you to continue your theological journey in partnership with Wesley Seminary.
As you can see from this website, Wesley is an accredited seminary in the Wesleyan-Arminian tradition that is accredited by the Association of Theological Schools and the Middle States Association of Colleges and Schools. The seminary offers master's degrees in three different programs and focused certificate programs in the arts, public theology, and African American Studies.
The curriculum at Wesley is also open to those who may not be interested in a full degree but would like to get a taste for theological education for personal enrichment. Please contact us if would like more information about any of these programs or would just like to explore what we have to offer. For those already engaged in ministry and seeking spiritual and intellectual renewal, our Doctor of Ministry program is an avenue for life-long learning in an academic learning community with several focus areas and tracks beginning each year.
In addition to our formal academic programs Wesley sponsors several specific events and conferences each year. It seems like there is always something going on campus. Please check this website regularly for announcements of special events.
Wesley is a learning community rooted in the Christian tradition yet situated at the crossroads of the center of power in Washington, DC. We are a group of faculty, staff and students striving to participate in God's mission for the world at a time of constant change. We attempt to deepen our faith and prepare ourselves spiritually and theologically for leadership to be of service for the Reign of God. There is always room for more and we welcome you wherever you are in your journey. Feel free to explore this website for additional resources and opportunities and reach out if you have any questions or need more information.
Philip Wingeier-Rayo, Ph.D., Academic Dean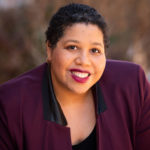 From the Student Council President
Welcome to Wesley Theological Seminary. We remain committed to leading in these hybrid and liminal times. Our leadership is sharpened and grown at the intersection of diverse theologies, ideologies, and spiritual practices.
At Wesley, whether your call is crystal clear; you are discerning a call that is new to you; you are journeying on a path that is away from a previous career or vocation; or you are in search of community to discern and reflect your call; Wesley is the seminary, the community, and the discernment space you have been searching for. 
At Wesley, we aim to live out our mission in equipping ministry leaders for roles in the church, the academy, and the public square. We are growing into our role as a model of prophetic voice, tradition, and practice as we expand our ability to envision an equitable future through the tensions of truth telling and transgressing. Our witness is sharpened by opportunities to live, learn, and love together. 
I invite you to consider the ways your seminary journey is a period of discernment, an opportunity to discover spiritual practices that restore you and engage in unapologetic sabbath to sustain you. I invite you to engage in spaces of academic exploration, vocational inspiration, cultural immersion, and spiritual renewal. May you take time to explore the resources on this campus from the Lewis Center to the Luce Center, from Student Council to Community Life, and from Residence Life to Student Care.
I invite you take time to notice and cultivate relationship with those who sojourn alongside you. I invite you to discover diversity in community on campus, in community, in the Washington Theological Consortium and in Washington, DC.
Whether you are a residential student, commuter, hybrid, online and/or non-degree student, you are welcome here. 
Standing with you, 
Evan Taylor, CEI fellow, M.Div expected graduation May '23
Student Council President 2022-2023