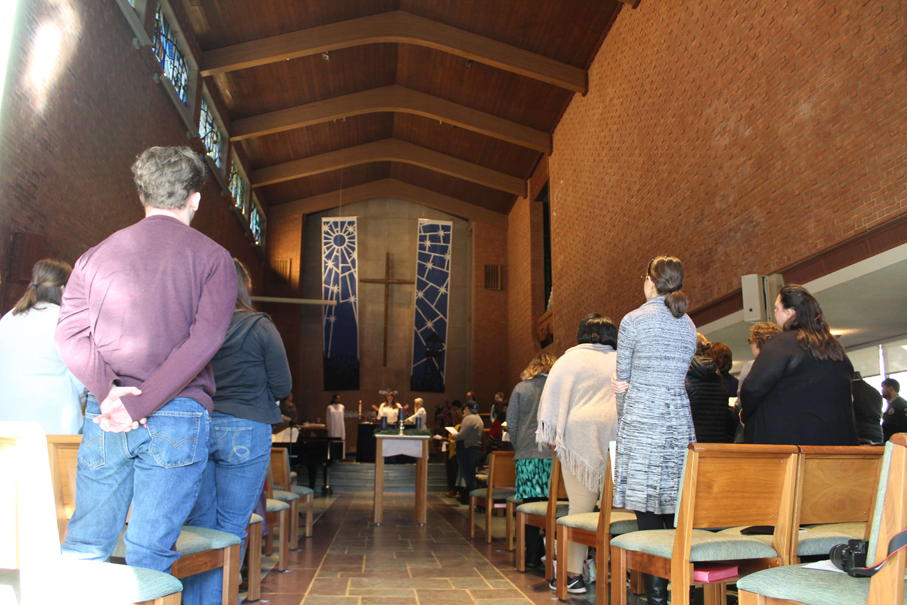 Student Preaching at Wesley
The student preacher initiative at Wesley affords students an opportunity to integrate and practice what they are learning as a result of their studies at WTS, demonstrate their passion for ministry through preaching and worship leadership, and share their gifts with the WTS community. It also provides us another opportunity to honor the rich diversity of the Wesley community and of our worship traditions. 
Our hope is that selected students will experience the invitation to preach in chapel as affirmation of their vocational identity and value to the Wesley community.  And, we anticipate sermons that invite people of faith toward a richer witness of the gospel in church and society.
As you are beginning the application process, please take a look at the student preaching application guidelines. 
Student Preaching Application Form
Application for Wesley's Student Preaching Initiative
To nominate a current Wesley student or provide a recommendation, please use the form below
Student Preaching Nomination/Recommendation Form
Worship Opportunities 
Join us Tuesdays at 11am in Oxnam Chapel. Oxnam Chapel is located in the Trott Administration building.
All are welcome!
Want to know more? Like us on Facebook: Tuesday Morning Chapel at Wesley Theological Seminary, for more information about upcoming services. You can also join us on Tuesday mornings through our Facebook live stream!
Want to be a part of the worship planning team? Join us Tuesday, 5-6:30pm in Bess Jones! We will plan worship over dinner!