Pastoral Care/Mental Health Resources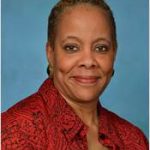 As you discern and pursue your calling by the way of rigorous academic studies, there may be occasions when difficult and often competing demands for your time and resources become overwhelming.
The pandemic has caused a major shift in how we pursue seminary education and answer our call to ministry. Online learning has provided safety and protection, but we have lost some of the intimacy and connection that we experience as a community of faith.  The competing demands, sense of isolation, and loss may lead to poor concentration, declining academic performance, anxiety, depression, and even a crisis of faith.
Rev. Dr. Lisa Banks-Williams, Program Coordinator for Student Care from the Office of Community Life is available for support, counseling, and referrals for mental health care and spiritual direction. She is on campus on Tuesdays and available for virtual sessions by appointment. Her office is in Straughn Hall on the lower level.
Rev. Dr. Banks-Williams can be reached via email @ lbwilliams@wesleyseminary.edu. Non-urgent messages may be left @ 202 785-8626.
In addition, we have complied and provided a wide range of pastoral care and mental health resources.  Click on the tabs below to learn more.
Peace and blessings to you,
Office of Community Life
Pop-up Conversation with Dr. Banks-Williams
Ministering to Minds and Souls with Rev. Dr. Lisa Banks-Williams