And he said to them, "Go into all the world and proclaim the good news to the whole creation." Mark 16:15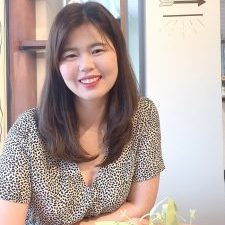 Student Worker '18-Present
Class Year: 2021
Ministry Focus: Pastoral Care, Children and Youth Ministry, Ministry of Music (Piano)
Ministry and Service: Associate pastor at South Damascus Charge (present), Youth pastor (2018-2019), Korean (Hanguel) school language teacher
Languages Spoken: English, Korean
Why I chose Wesley: I was called to ministry at a young age and like some I struggled with my initial discernment. Later as I was in college, I felt God touch my heart and I felt the Holy Spirit encouraging me, with enthusiasm, to say yes. I chose Wesley because the seminary provides many useful and practical tools which is helping me to integrate my learning to real ministry settings. Wesley has deepened and stretched my understanding of the Bible and different kinds of theology, and the instruction has enhanced my ministry skills.
What people don't know about me: I love to play the piano (when I have time)! I began playing piano at 5 years old and have loved playing the piano ever since. I'm a foodie that loves to travel, spend time with family and friends and my favorite ice cream flavors are green tea, pistachio, and cheesecake!
I am very excited to be part of the student support team (for the 5th semester) at Admissions Office and I am here to support your journey at Wesley.