The Office of Admissions
SCHEDULE A VISIT: Click here to register 
Transcripts and Materials may be addressed to:
          Wesley Theological Seminary 
          Office of Admissions 
          Attn: JaNice Parks   
          4500 Massachusetts Avenue, NW   
          Washington, DC 20016
Meet Our Team
---
Chip Aldridge, Associate Dean for Admissions
202-885-8686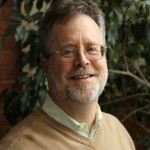 Chip originally came to Washington, D.C. from North Carolina to prepare for ordained ministry in the The United Methodist Church. He has survived five US presidential administrations - so he now considers himself a native of the DMV. If you are in Old town Alexandria he can give you a great walking tour from the cobblestones to the Masonic Temple.
JaNice Parks, Director of Enrollment
202-885-8687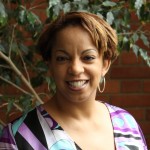 JaNice is an ordained elder in the Non-denominational tradition. She is a native of the DMV (DC, MD, VA) and has never been inside the White House. She is a 2014 master of arts graduate of Wesley. She loves the many venues for the arts in the D.C. area. She enjoys reading, traveling, shopping, and time with friends and family. Her most recent travels include Germany, an East Caribbean cruise, and the Holy Land.
Elijah Ferebee, Recruiter
202-885-8642
Elijah is a 3rd year Wesley Master of Divinity student.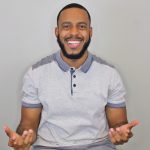 Raised in Brooklyn, NY, Elijah earned a Bachelor of Science in Psychology at Virginia State University. While an undergrad, Elijah heard and felt God's call. With a passion for mental health, pastoral care and counseling, Elijah hopes to integrate this into his ordained ministry in the United Methodist Church. Elijah gained valuable ministry leadership experiences as part of VSU's United Campus Ministries and as a Virginia Annual Conference intern. Here at Wesley, Elijah serves as a campus residence manager and is active in Wesley's Association of Black Seminarians. Elijah is dedicated to empowering and uplifting others through the guidance of the Holy Spirit, believing his life's greatest reward is the ability to glorify God with everything that he is and with all he has been given!
Samantha "Sammy" Klipsch, Recruiter
202-885-8653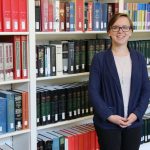 Sammy is from Louisiana and is in her third year of her Masters of Divinity at Wesley. She is part of the Community Engagement Fellows with a focus in Missional Theology. Sammy hopes to one day serve as a pastor to a local church, and is excited to walk with people on their journey to and through seminary. She has deepened her experiences of ministry both inside and outside of the church through working as a youth minister, helping launch an inclusive campus ministry, interning for Center for Inclusivity in Chicago and a brief stint working with InspireDC. Sammy strives to meet people where they are and works to help those ostracized by the church find connection with God and community. 
Marci Matthews, Enrollment Counselor
202-885-8659
A self-professed 'life-long learner', Marci joined Wesley in 2015. She has a bachelors in Social Science and joins the seminary with experience working in non-profits, elementary education, and higher education administration. When taking a break from encouraging prospective students to courageously pursue their call, Marci enjoys time with her two children, her family and being close to God's word. She is currently a student in the Master of Arts program with a concentration in Religion & the Arts.