And he said to them, "Go into all the world and proclaim the good news to the whole creation." Mark 16:15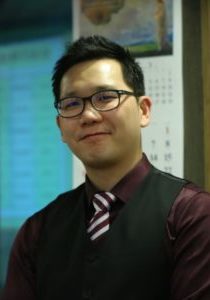 Student Worker '21-Present
Class Year: 2023
Ministry Focus: Music Ministry, Education

Ministry and Service: Praise leader, Children's Department/Sunday School Evangelist

Languages Spoken: Korean, English

Why I chose Wesley: Wesley is a prestigious seminary located in Washington, the capital of the United States, and in an important position to extend to DC, Virginia, and Maryland. Wesley also has the best faculty and staff, providing students with the best academic environment and doing their best to help students.

What people don't know about me: 
I'm not a good guitarist and vocalist, but I really like the guitar and the guitar sounds and I like to sing too. So I'm still practicing them.
I am very excited to be a part of the student support team at the Admissions Office and a Resident Manager with the Office of Residence Life.