And he said to them, "Go into all the world and proclaim the good news to the whole creation." Mark 16:15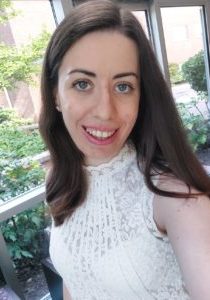 Student Worker '21-Present
Class Year: 2023
Area of Study: Master of Theological Studies,
Ministry Focus: Youth Ministry, Environmental Justice, Pastoral Care and Mental Health
Ministry and Service: I am student pastor of the Hungarian Reformed Church in Washington, DC. I am also PhD student at Debrecen Reformed Theological University in Hungary.
Why I chose Wesley: I am here on a scholarship, which offers a huge opportunity to learn about other theological perspectives. Wesley's diversity and supportive atmosphere are particularly appealing to me. I am grateful to belong to the Wesley community.
What people don't know about me: This is the first time I have been abroad for a long time. Before I became a pastor, I accompanied the singing on the organ in my congregation for 10 years. I'm an obsessed dog and cat fan.