Earn your Certificate in
Faith and the Public Life
Learn about the intersection of religion and public engagement.
---
Wesley Theological Seminary serves current and future Christian leaders. Our students are aspiring professionals and young people yearning for a voice in the public square – to be a public witness.
Join us and gain a strong foundation for a life of service, advocacy and meaning by better understanding the role of religion in public discourse.
Thought-provoking and Practical Coursework
The courses you will take at Wesley will explore traditional and contemporary Christian ideas about God, humanity, and the world with an emphasis on public policy and politics. Examine the relationship between the Christian community and the pluralistic, complex world it inhabits.
The classes will familiarize you with the sources and debates Christians draw on in order to form their public witness. You will better understand the landscape of Christian political action and how that action draws on the deep resources of Christian traditions. And you will learn about the diverse forms of communal witness Christians are engaged in around the U.S.
Complete your certificate in just one year.
Non-Degree Certificate Requirements:
Paradigms and Practices of Public Theology (3 credits)
Foundations for Public Theology (3 credits)
Elective (2 or 3 credits)
Elective (2 or 3 credits)
Public Theology Capstone (3 credits)


---
A Faculty of Experts and Scholars
Explore the faculty and staff bios for the Institute for Community Engagement
The certificate in faith and public life is a program of Wesley Theological Seminary's Center for Public Theology. The Center for Public Theology is administered by faculty and leaders at the Institute for Community Engagement at Wesley Downtown located at 900 Massachusetts Avenue NW, Washington, D.C.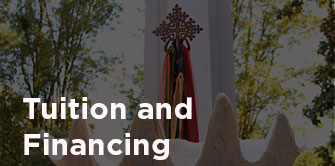 ---
To learn more about Wesley and the Certificate in Faith & Public Life
Contact the admissions office at admissions@wesleyseminary.edu or (202) 885-8659.
Visit us. Our Window on Wesley days and Welcome Table evenings are designed to give you a window into the Wesley community. Attend chapel, sit in on a class, talk with students, and gather admissions and financial aid information. Learn more and register.