#from Compliance to CONSCIOUSNESS
"We learn from differences.
We can be mutually transformed as we listen attentively to our very different understandings of the God that we may encounter in and through the biblical text."
Curtis Paul DeYoung, Wilda C. Gafney, Leticia A. Guardiola- Saenz, George Tinker, Frank M. Yamada, eds.
The Peoples' Companion to the Bible. (Minneapolis: Fortress Press 2010), 9.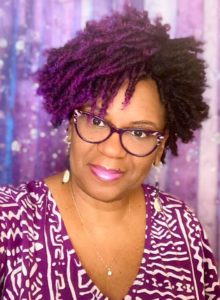 Diversity Officer:  Rev. Raedorah C. Stewart, DMin 2022
Director of the Writing Center/Adjunct Faculty
Email:  rcstewart@wesleyseminary.edu
"Community without equity, diversity, and inclusion are what Koheleth might
define as 'hevel'

—

vapors and malodorous gasses." /RCS
My vision is to amplify Diversity, advance Equity, and affirm Inclusion through Committee visibility and presence on campus and in communications.
While doing this work, I lean into this reminder: "But [God] has already made it plain how to live, what to do, what 

God

is looking for in [we who are made in God's image and likeness].

It's quite simple: Do what is fair and just to your neighbor,

be compassionate and loyal in your love.

And don't take yourself too seriously—

take God seriously." /Micah 6:8, MSG

[with Womanist redaction critique]

#funfact:  I promise, I did not accept a position with Wesley just because our colors are purple and white. Actually, my predilection for purple predates my pre-school years!
---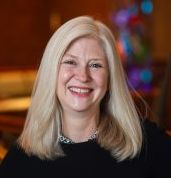 Diversity Chair:  Julie Hagen, MDiv 2022
Program Manager, Strategic Initiatives
Email: jhagen@wesleyseminary.edu
"'All are welcome' is a nice slogan.  Let's move to 'You belong here!'" /JH

I serve to see Wesley diversify professional consulting contracts, e.g., minority and women-owned philanthropy consultants, lawyers, bankers, real estate developers, etc.
---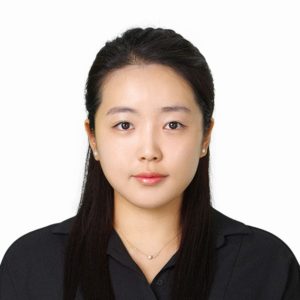 Student Representative
Na Na Jeon, MDiv. Candidate, January 2023 
"

We will all profit from a more diverse, inclusive society, understanding, accommodating, even celebrating our differences, while pulling together for the common good.

" —

Ruth Bader Ginsburg

"Just as a body, though one, has many parts, but all its many parts form one body, so it is with Christ. For we were all baptized by one Spirit so as to form one body—whether Jews or Gentiles, slave or free—and we were all given the one Spirit to drink. Even so, the body is not made up of one part but of many."

1 Corinthians 12:12-14, NIV

#funfact:  I am simply grateful to God for blessing me with the opportunity to study in 3 different continents (Asia, Europe, North America), 4 different countries (South Korea, India, USA, England), and 5 different fields (Economics, Linguistics, International Business, Law, and Seminary).  
---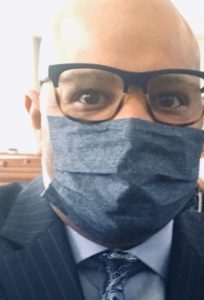 Staff Representative, Office of Community Life
Rev. Lee Russell Brown, M.Div., M.Ed.
Executive Assistant and Program Administrator
"Embrace 

diversity

. Unite—or be divided, robbed, ruled, killed by those who see you as prey. Embrace 

diversity o

r be destroyed." ―Octavia E. Butler, Parable of the Sower

"I have other sheep that do not belong to this fold.  I must bring them also, and they will listen to my voice." ―Jesus, John 10:16 NRSV
#funfact:  I and my siblings played two episodes on Family Feud several years ago.
---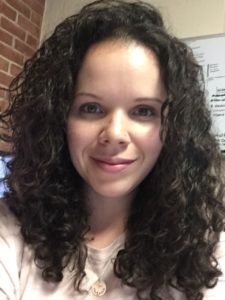 Staff Representative, International Student Services
Karen Santiago, MA International Communication
Director + PDSO, International Student Services
Institutional Title IX Coordinator & Civil Rights Investigator
"You belong here. Bring your authentic self because it's what's going to change [Wesley] for the better." —adapted from Ruchika Tulshyan

"

Diversity

without inclusion is a story of missed opportunities…" —Laura Sherbin, PhD & Ripa Rashin

#funfact:  Much of my professional career has been spent practicing realistic cultural empathy, while much of my personal life has been spent searching for the best nachos!
---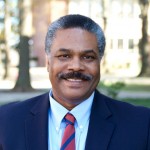 Faculty Representative
Josiah Young, PhD, Professor of Systematic Theology
Author of James Baldwin's Understanding of God: Overwhelming Desire and Joy. New York: Palgrave Macmillan, 2014.
---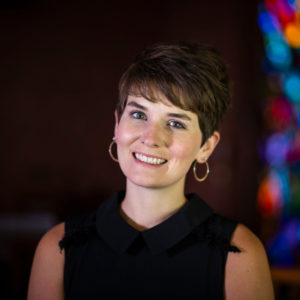 Administrative Representative
Maggie Ayres, Director of Human Resources
"Without diversity, without understanding and embracing each other, humanity can never be united." /MA

We are working to increase campus-wide diversity with events focused on bringing in guest lecturers, student council partnerships, and collaborations with the Office of Community Life. 
---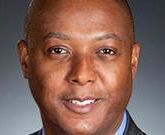 Board of Governors' Representative
Rev. Dr. Louis (Lou) J. Hutchinson, III, MDiv 2008, DMin 2012
Author of

Restore Together: Urban Ministry in the Context of Technology and Energy in the 21st Century.

CreateSpace, 2012.

Romans 12:3-5, 3 For I say, through the grace given to me, to everyone who is among you, not to think of himself more highly than he ought to think, but to think soberly, as God has dealt to each one a measure of faith. 4 For as we have many members in one body, but all the members do not have the same function, 5 so we, being many, are one body in Christ, and individually members of one another.
#funfact:  I was one of the first 20 employees at Netscape.
---
Interested in joining the Diversity Committee?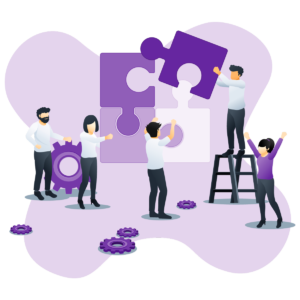 As committee members roll-off (two-year commitment), new members are always welcome to join us in moving Wesley #fromCompliancetoCONSCIOUSNESS! Email Diversity Officer to be notified of opportunities to serve.
Committee Covenant:
Attend monthly virtual meetings (1-1.5 hrs).
Be prompt and prepared:  read agenda documents and contribute to the discussion. 
Model DEI:  inclusive language, active listening, refrain from cross-talking. 
Participate in DEI events:  quarterly creative opportunities to foster DEI consciousness on campus!
#fromCompliancetoCONSIOUSNESS   happens when individuals engage
in consciousness-raising events, personally combat unconscious bias, and
mindfully consider diversity, equity, and inclusion to be critical to our calling.
Visit OFTEN, as we update this portal with interactive tools,
event announcements, and resources to make Wesley even
more radically welcoming and intentionally inclusive. 
Bias-Free Language:  Eliminate biased language from your writing, speaking, and thinking! Avoid perpetuating prejudicial beliefs for demeaning attitudes. Instead, use bias-free language to describe all people and their personal characteristics with inclusivity and respect, including:
Hope:  "I'm hopeful.  One thing to remember is that HOPE is not naïveté. It is being honest about where we are while believing there's more AND participating in the work for more." ~Rev. Dr. Bernice King, @BerniceKing, 04/25/22, 8:07p.
UMC Bishop LaTrelle Easterling:  Claiming the Opportunity to Recognize the Breadth and Depth of this Nation's African-American Presence
ThinkPiece:  Gender-Neutral Terms to Address a Group @sylviaduckworth @sara_levine @themilajam 
ThinkPiece:  The "Same 24 Hours" is Not the Same for Everybody @_slimarella

Dream:  "My father did not dream of a colorblind society. He dreamed of a World House where the terrors of white supremacy, colonialism & imperialism are eradicated. And of a Beloved Community where extreme materialism, poverty, racism & war are not horrifying blights against humanity." ~Rev. Dr. Bernice King, @BerniceKing, 04/22/22, 10:51a.

Coming Soon:  Profiles of student-led affinity groups.

Association of Black Seminarians: Promotes cultural awareness, integrity, and a historical perspective of African-American and African cultures. President: Titus Bryant
Asian and Pacific Islander American Seminarian Association: Raises awareness of and about Asian, Native Hawaiian, and Pacific Islander American theologians in our communities and the world, affirming and empowering all people as we strive to see each other through the eyes of Jesus. President: Mary Qu
Gente Latinx Seminarians Association: Latinx public witness through the promotion of public service and cultural awareness of the Latinx community. Co-Presidents: Talina Sarmiento &  Alina Saucedo Paucara
Korean Student Association: Seeks to foster a second home for international Korean students and a wider understanding of Korean culture, language, and issues. President: Jihoon Park 
#fromCompliancetoCONSIOUSNESS
[Purpose and Policy Placeholder]