Support Military Chaplains Today
In Yokosuka, Japan, Chaplain Philip King leads a team of chaplains, enlisted sailors, and civilians that runs the largest overseas military religious program in the United States Navy. The team supports 16 unique religious groups that share space and programs in the military base's chapel. It is a demanding ministry and opportunity for deep study can be rare.
King is an active duty Captain in the United States Navy and the Command Chaplain at the Chapel of Hope in Yokosuka. He was also one of 12 military chaplains who graduated at Wesley's 2019 Commencement ceremony in May with a Doctor of Ministry in "Military Chaplaincy: Religious Leadership in a Complex, Multi-Faith Environment."
"Being able to re-engage professionally and intentionally in theological and divine studies that are central to the identity of a pastor was a God-send oasis for me in the desert pilgrimage of my journey as a Navy chaplain," King said. "I cannot express enough my gratitude for this opportunity, especially the professional excellence Wesley brought to the experience."
In addition to academic study, the military chaplain cohorts journey together over multiple years, forging relationships through reflections on shared ministry experiences.
"The opportunities I had to deconstruct the practice of military ministry in a safe and intellectual space with colleagues who share my experiences and understanding provided a priceless experience," King said. "More vital than the actual readings or research were the conversations that spun off of our exploration and individual experiences and challenges. The 'Brain Trust' of each cohort was set in unique and inspirational constructs that also worked forward into our ongoing ministries and challenges."
Wesley's Doctor of Ministry program for chaplains was developed following the events of 9/11 as the seminary committed to serving U.S. military chaplains in new and deeper ways.
"The Doctor of Ministry is the premier executive education program for religious leaders," President David McAllister-Wilson said. "It's a rigorous program of graduate-level courses and it helps chaplains go deeper and broader intellectually, emotionally, psychologically, and in their leadership skills."
To aid chaplains in their pursuit of educational and theological development, the seminary also committed to providing 100 percent tuition scholarships for all military chaplains. Meeting the goal of funding each chaplain's tuition requires Wesley to partner with individuals and local churches to financially support the program. In late-2018, Floris United Methodist Church in Herndon, Va., became a key financial partner as the congregation gifted Wesley with $60,000 collected as part of the church's Christmas Eve offering.
Wesley's commitment to military chaplains continues to bear fruit as additional chaplains are brought into the program and significant financial support is secured. A third cohort of chaplains began studies at Wesley in March 2019 with another is set to begin in 2020.
"When the chance to study at Wesley came up, I was very busy with a position at the Washington Navy Yard, working extremely long hours in a high stress environment," King said. "Taking on the challenges of doctoral studies was a very serious decision. That Wesley offered to cover the costs of the degree was the swaying factor in my calculus. Now my challenge is to pay it forward in a way that reflects the considerable generosity of my benefactors."
*Program tuition for one chaplain costs $22,000, or $500,000 for one cohort of 24 chaplains.
What do military chaplains say about our Doctor of Ministry program?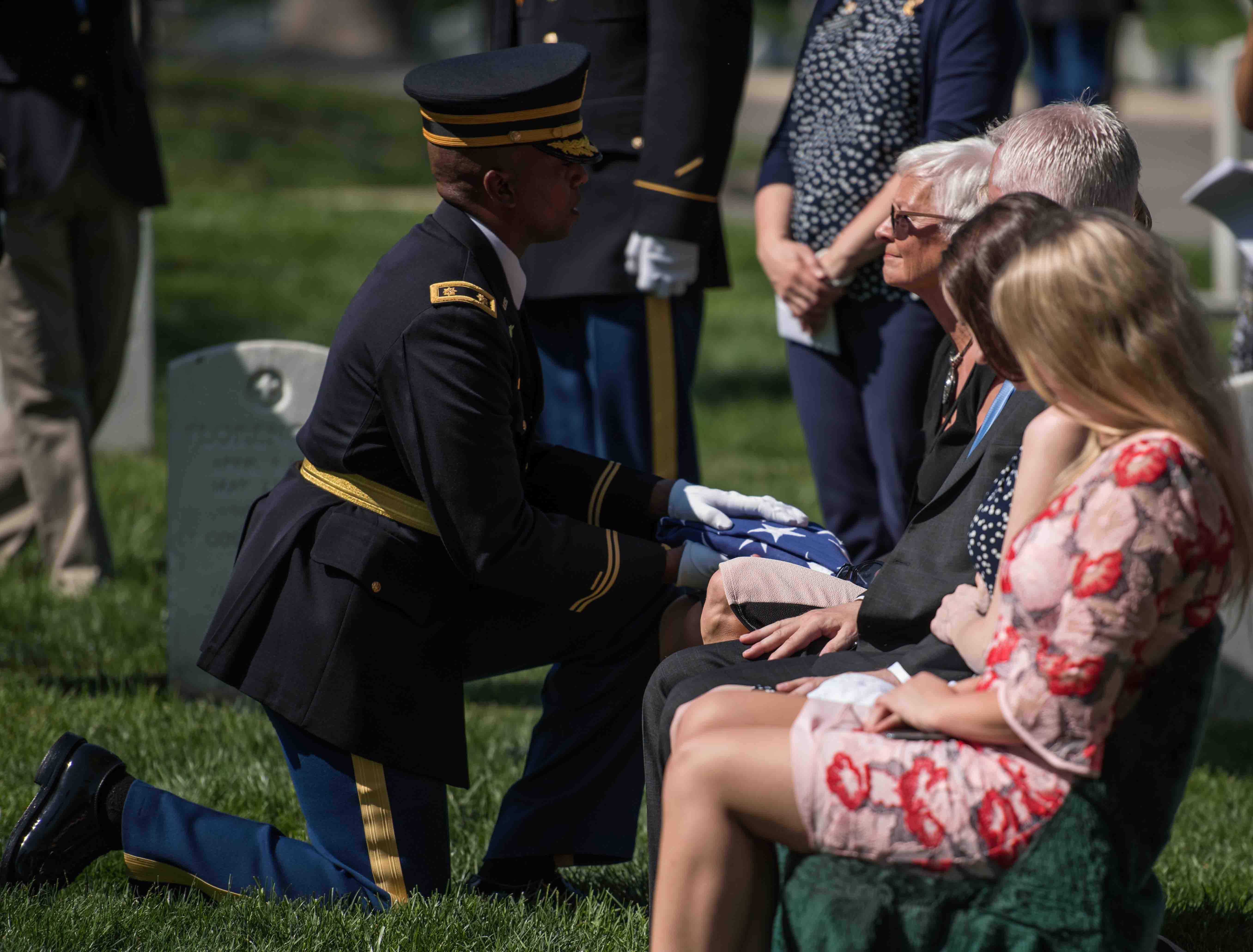 Meet Chaplain John Scott, U.S. Army
"Programs like Wesley's empower Christian chaplains to minister in the pluralistic military environment while remaining followers of Christ. The seminary professors' and my peers' values and perspectives have already made significant differences in how I approach my role as chaplain. The change in me trickles down to those to whom I minister. Wesley is offering something here that no other seminary is offering, that the DoD cannot offer, and that is expanding God's Kingdom."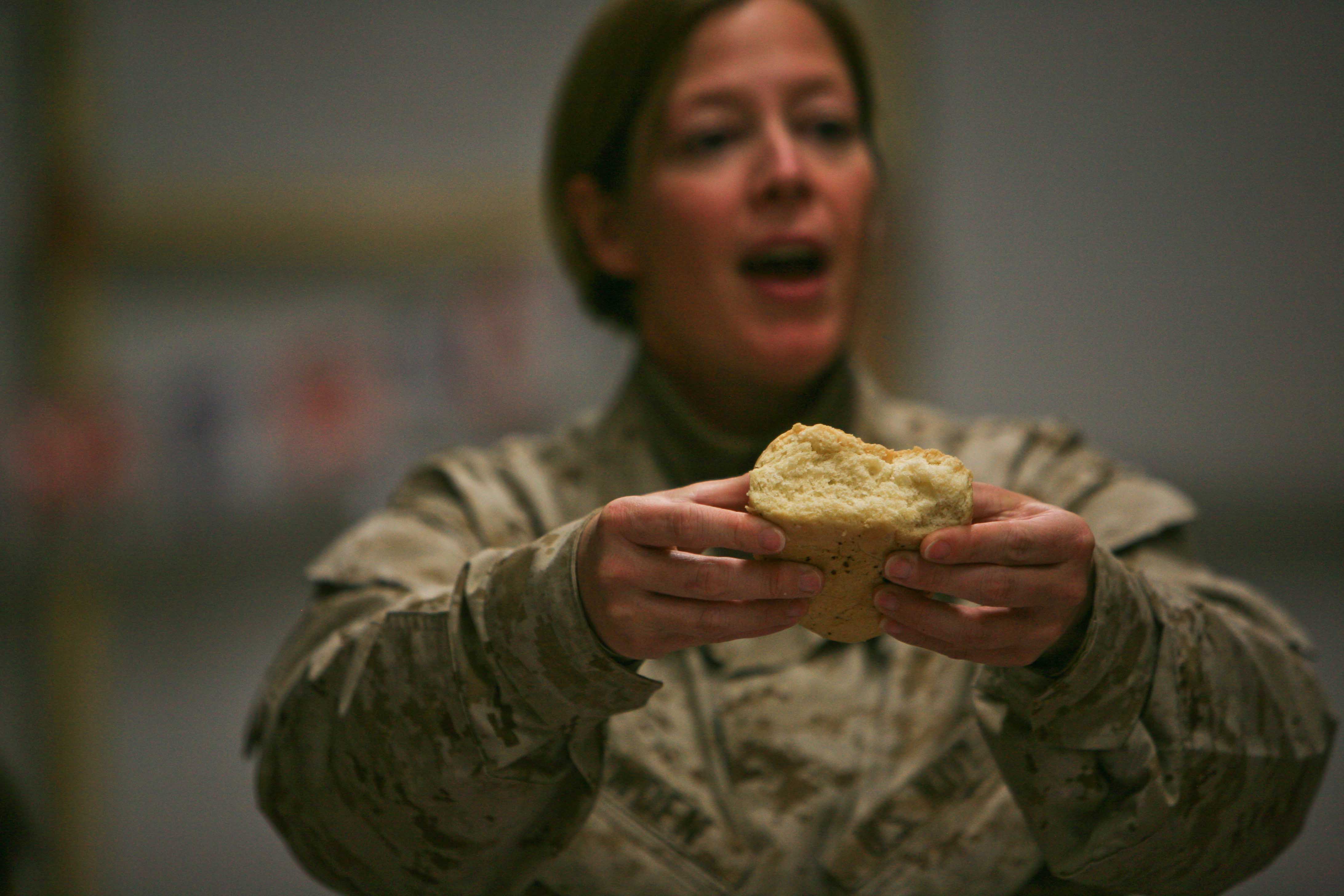 Meet Chaplain Jen Bowden, U.S. Navy
"The Doctor of Ministry program allowed me to explore the culture and context in which I serve. The most influential class for me was the very first for our cohort. It brought us into dialogue with military and political leaders and explored the role of chaplain for these individuals. Hearing the impact that chaplains had on respected leaders such as General McChrystal and Robert Mueller brought home the importance of what we do in bridging the gap between the service members, senior leader, spirituality and culture."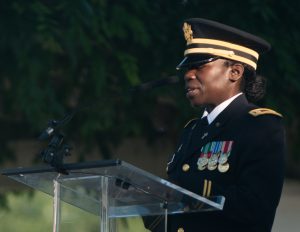 Meet Chaplain Azanda Sasa, U.S. Army
"I have been a military chaplain for nine years, serving for two and a half years as an Arlington National Cemetery chaplain. I conducted 928 funerals during that time, and it was the most profound experience of ministry so far in my career. After my first year at Arlington, I felt I needed to go back to school. The Wesley program absolutely responds to the needs of military chaplains, and I would recommend it to others for the quality and caliber of the professors and the program content. I especially love the flexibility as I have been able to study and do ministry at the same time. The program informs my ministry and my ministry informs what I do at Wesley."