Meet Our Community Engagement Fellows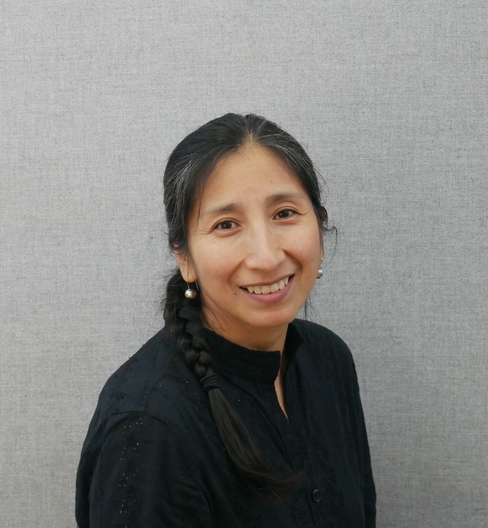 Alina Saucedo Paucara
Master of Divinity - First Year Fellow
Alina Saucedo Paucara
Master of Divinity - First Year Fellow
Alina Saucedo Paucara is a former missionary of the General Board of Global Ministries of The United Methodist Church who has served in 12 countries in South America, Central America, Caribbean and Mexico working as an Institutional Advisor, Regional Internal Auditor, trainer-facilitator in project management, financial accountability and as alternative educator and social justice promoter in Methodist Churches, church partners and social and gender justice organizations for over 10 years.  Prior becoming missionary she had broad experience in the church and social organizations, where she has worked particularly in the area of leadership development with young people and women and has been involved in vocational training on a community level. Alina earned a license in Financial Auditing from the University of San Andres, La Paz and studied Business Administration and social psychology in the Bolivian Catholic University also in La Paz. She also became an alternative teacher/facilitator of socially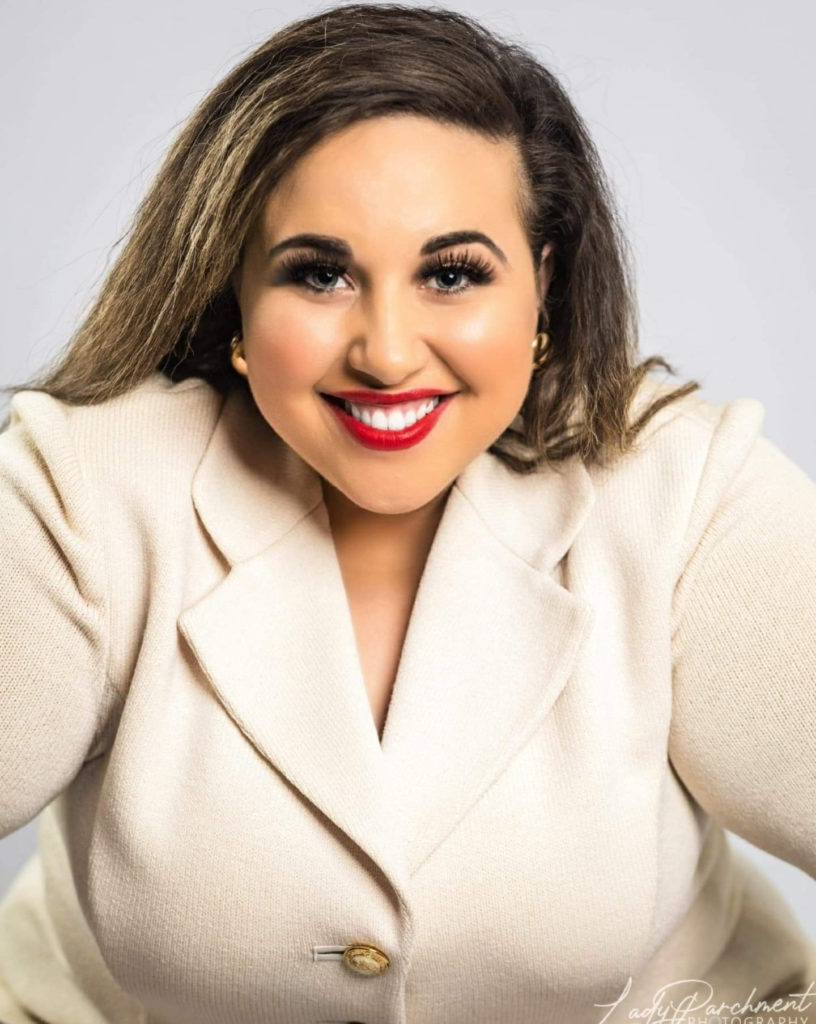 Apolonia Villanueva
Master of Divinity - First Year Fellow
Apolonia Villanueva
Master of Divinity - First Year Fellow
Apolonia Villanueva, hails from the beautiful city of Tampa, Florida. Ms. Villanueva holds a Bachelor's and Master's degree in Social Work from Florida Agricultural and Mechanical University. For over the past 12 years, Ms. Villanueva has been active in the social work field serving a wide variety of communities since 2009, including children and youth in foster care through independent living services, and case management. Most recently she has specialized in Dementia care. Ms. Villanueva started a small 501c3 organization, that has aided high school girls in four cities across Texas and one city in Florida. The mission of Gowns for HER is to: promote and enhance self-esteem, self-worth, and self-confidence by providing formal gowns to young girls who desire to attend formal activities regardless of their financial circumstances, at no cost to them. The vision is to impact lives and change communities, one gown at a time. Ms. Villanueva's dream deferred has been to wed her call to ordained ministry with her passion for empowering underserved communities. Being from Cuban descent and a first-generation college student, she has experienced the lack and desperate need for support and systems for people in communities of color. Proverbs 31:8-10 admonishes us to speak out. "Speak out on behalf of the voiceless, and for the rights of all who are vulnerable." Therefore, her professional objective is to be a community activist in urban settings by assuring that voices of our underserved and marginalized populations are being heard. Also, to work on constructing "help" systems to educate, support, and build up people in the local community where she will live and serve.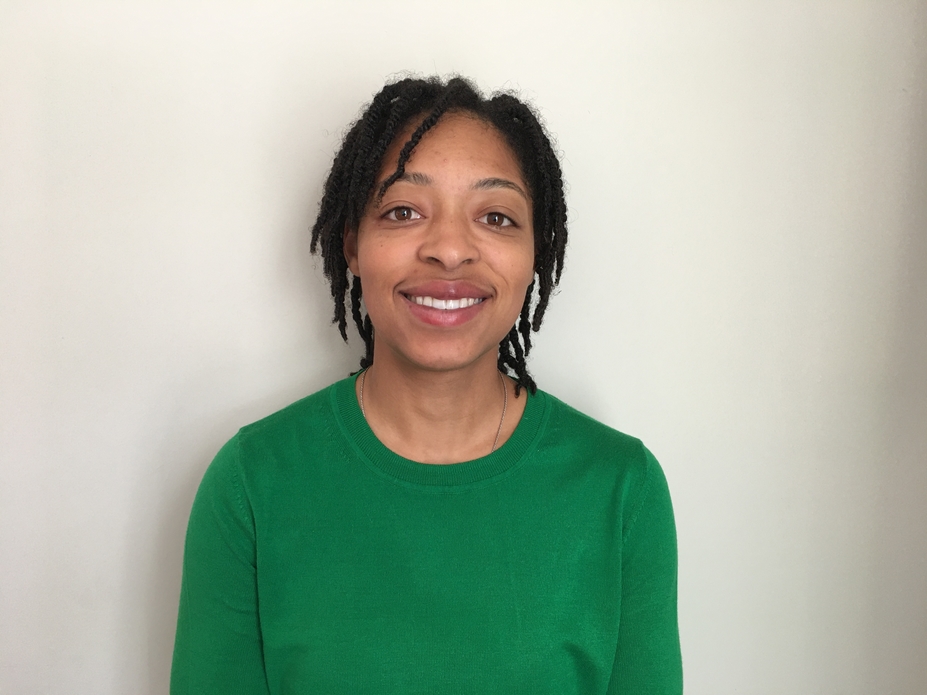 Donisha Duncan
Master of Divinity - First Year Fellow
Donisha Duncan
Master of Divinity - First Year Fellow
Donisha is a first-year M.Div student, originally from southern Illinois. She graduated from Anderson University (Indiana) in 2005, with a B.A. in Mass Communication, TV and Film Production. While she was an AU student, she served the campus as a Residential Assistant, and Student Manager of the on-campus production studio, Covenant Productions. While there, she was privileged to work on the award-winning documentary, A Ripple of Hope, a dramatic retelling of April 4, 1968, and the assassination of Dr. Martin Luther King Jr and the announcement given to the city of Indianapolis by Presidential Candidate Robert Kennedy. Donishia has worked both in-studio and freelance video production environments since her graduation. From 2016 to present, she has worked as the Director of Ministry at Anchorsaway Ministries, an educational nonprofit resource center, specializing in apologetics and biblical worldview. This position has also allowed her to serve on the national ministry council for the National Network of Youth Ministry (NNYM). She is also a minister in her local church, Abounding Grace Church of God.  When discussing her transition to Wesley, Donishia stated, "as the daughter of an educator and a preacher I know of the church's history around advocacy for literacy and education." She desires to follow in that rich legacy.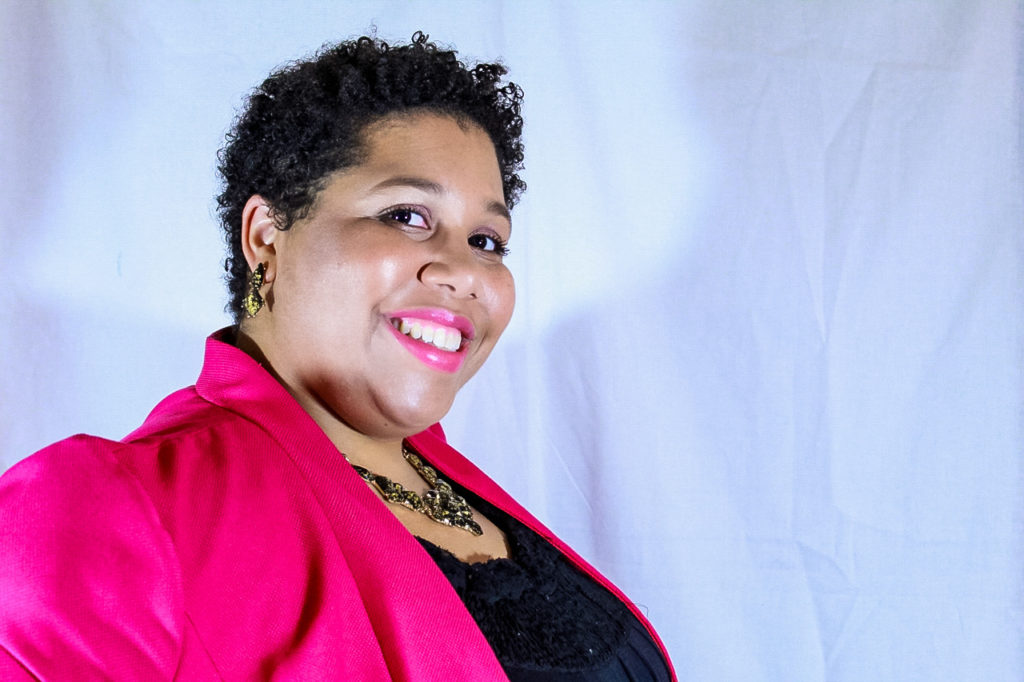 Evan Taylor
Master of Divinity - First Year Fellow
Evan Taylor
Master of Divinity - First Year Fellow
 Evan Taylor is a lay leader in Youth and Young Adult Ministry at Metropolitan AME Church. She is equal parts creative & technologist with a penchant for equity, education, and storytelling. Evan uses equity centered design thinking to transform user centered experiences and faith communities. In her work with the Lilly Endowment, Center for Congregations, Washington Interfaith Network, Wesley Innovation Hub and Vibrant Faith, her focus is to connect, unearth gifts, skills and talents, coach, promote healing and reconciliation and create pathways to leadership. When she's not contributing to her community, connecting people to resources, or sharing design thinking you can find her reading and writing curricula for youth and young adults and preparing to become an ICF certified coach. Evan hopes to connect her MBA knowledge to practical ways to strengthen communities with cooperative economics, spiritual formation, spiritual direction and discernment during her fellowship in the Community Engagement Institute.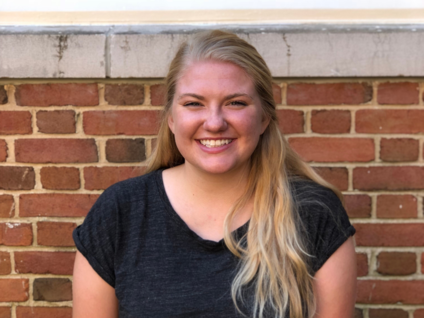 Julia Bradley
Master of Divinity - First Year Fellow
Julia Bradley
Master of Divinity - First Year Fellow
Julia Bradley is a first year Master of Divinity Student moving to D.C. from Birmingham, Alabama. Julia graduated in May 2020 from Samford University with a dual B.A. in religion and sociology. Last summer Julia interned at the Association of Religion Data Archives and learned that she is committed to both the data and the people. Through CEI Fellows she hopes to learn about what it means to use tools and resources to strategically meet the needs of her community.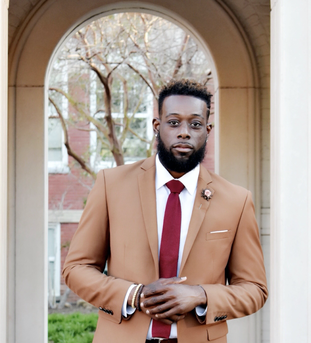 Kenneth Stanton
Master of Divinity- First Year Fellow
Kenneth Stanton
Master of Divinity- First Year Fellow
Kenneth "KJ" Stanton is a first year M. Div. student. Kj is a native of Greenville, NC, where he also completed his undergraduate degree with a Bachelor of science in Urban and Regional Planning and minor in Leadership Studies from East Carolina University. During his tenure with ECU, Kj served and led various organizations such as the T.E.A.M. (Talented Empowered Aspired Men), Xi Nu Chapter of Phi Beta Sigma Fraternity Inc., NPHC (President), and Student Organizations Advisor.  Post his education with ECU, Kj took his passion for community development and affordable housing issues with him into the surrounding community. He has served since his graduation as the Housing Program Coordinator of the Greenville Housing Authority. It is there that he found purpose working with programs such as HOPWA (Housing Opportunities for Persons with AIDs), VASH (Veterans Affairs Supportive Housing), and Permanent Supportive Housing programs. Kj is excited about the opportunity to expand his knowledge base and faith. He also looks forward to building new faith-filled relationships with his Wesley Family and the surrounding DMV area!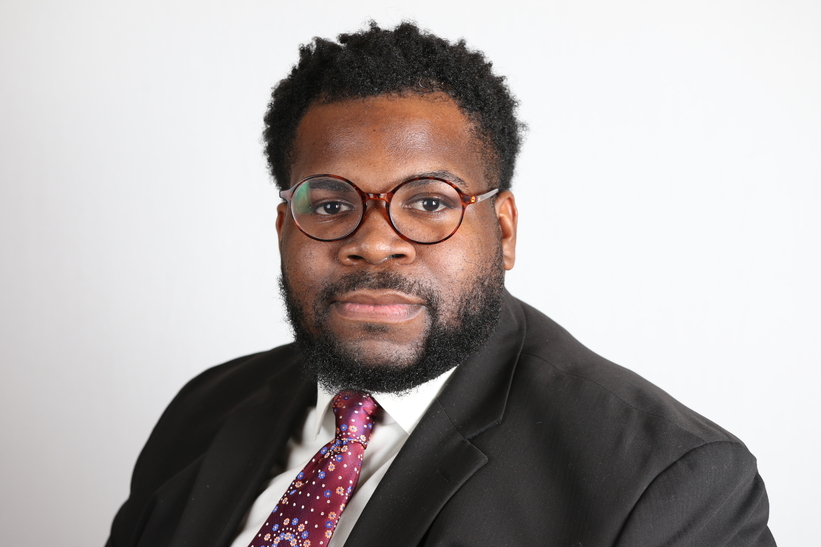 Roderick Josey
Master of Divinity - First Year Fellow
Roderick Josey
Master of Divinity - First Year Fellow
Roderick is a native of Wilmington NC. He is the youngest of two children born to Broderick Josey and Ann Dingle. Roderick graduated from North Brunswick High School and enrolled in Livingstone College where he graduated with a Bachelor's Degree in Psychology with a Minor in Religious Studies in 2015.  While matriculating at Livingstone College, Josey had the opportunity to intern as Assistant Student Activities Director where he organized the first Homecoming Carnival and was able reimplement the Bear Fest which allowed students to showcase their creativity and talents on stage.  Upon completion of his Undergraduate Studies at Livingstone College he enrolled in Bowie State University where he pursued a Master's in Organizational Communications and graduated with a 3.75 gpa on June 2020. Roderick is currently a Traveling Minister in the African Methodist Episcopal Zion Church. Once he completes his course work in the Philadelphia and Baltimore Conference Studies Program for Deacons Orders, then he will be ordained a Deacon in the AME Zion Church in September 2020 by Bishop W. Darin Moore. Roderick is a first year M. Div student at Wesley Theological Seminary and excited to start his journey in seminary. Min. Josey is currently employed at The Foundation Learning Center as a Behavioral Specialist and Director of Communications at Union Wesley AME Zion Church. Roderick, is also works with the Communications Ministry of the Mid Atlantic Episcopal District of the AME Zion Church. Most recently, Roderick is now the Acting Eastern Regional Vice Chair for the Young Adults and Christian Ministries. His task in that position is to chair Program Planning as well as Community Service and Outreach. Since being in this position, he led the 1st Annual Blood Drive held at the Winter Meeting for the Christian Education Department of the AME Zion Church. I can do all things through Christ who strengthens me. Philippians 4:13 New King James Version (NKJV)
Ruth Jackson
Master of Divinity- First Year Fellow
Ruth Jackson
Master of Divinity- First Year Fellow
Ruth Jackson is a native of New Jersey/New York.  She graduated from Seton Hall University and received a B.A. in Criminal Justice and a Master's Degree in Public Administration. She was a federal employee for 17+ plus years and was stationed abroad in Gothenburg, Sweden, and Durban, South Africa.  She is a Certified Peer Recovery Specialist (CPRS) and advocates for individuals with severe mental illnesses and substance abuse disorders.  She is a certified trainer and lecturer for the National Alliance on Mental Illness (NAMI). She is a member of the African Methodist Episcopal Church, where she was licensed to preach and is an active participant of the Prison Ministry.  She hopes to acquire the leadership skills necessary to create a community based non-profit criminal justice re-entry program.  She also has a strong interest in Environmental Justice issues which impact minority communities.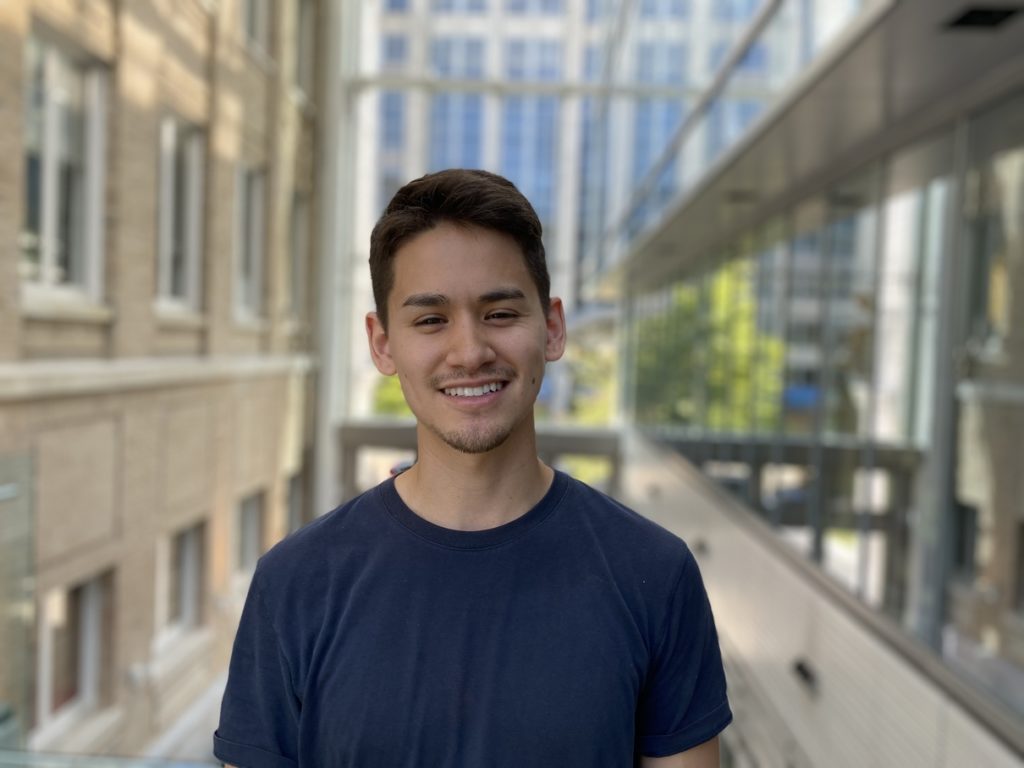 Joshua Yoshiya
Master of Divinity - First Year Fellow
Joshua Yoshiya
Master of Divinity - First Year Fellow
A dual citizen, Joshua (Yoshiya) was born in Japan. He attended Seattle Pacific University which helped him find his home church, Blaine Memorial United Methodist church and became a member of the Pacific Northwest Annual Conference. After obtaining his bachelors in psychology, he then moved to Germany as a Global Mission Fellow, and served at a Bremen United Methodist church, working alongside migrants and refugees.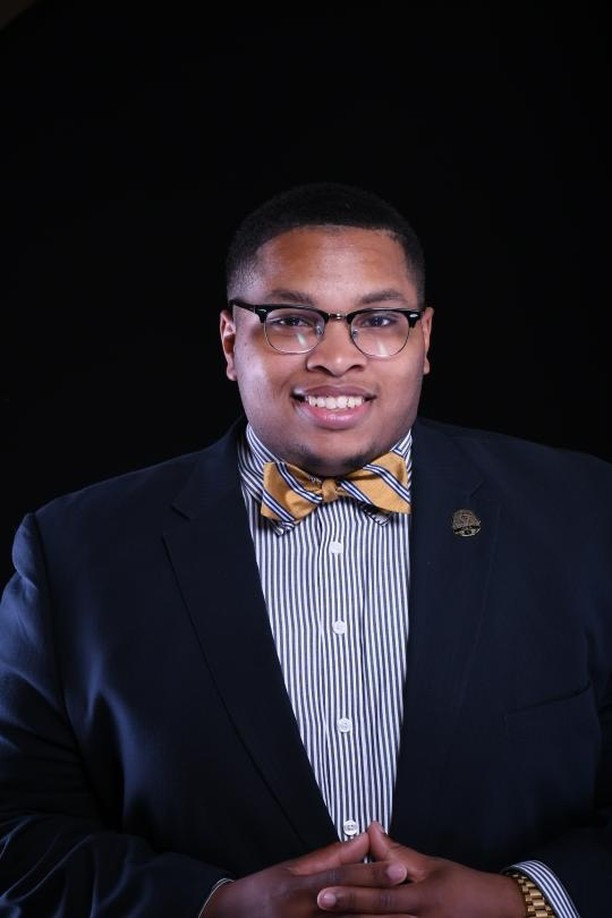 Titus Bryant
Master of Divinity- First Year Fellow
Titus Bryant
Master of Divinity- First Year Fellow
Rev. Titus E.  Bryant is a native of Third Ward, Houston, Texas. He was reared and raised at Wheeler Avenue Baptist Church under the leadership of Rev. Bill Lawson and Rev. Dr. Marcus D. Cosby. In December of 2019, Rev. Bryant became a proud graduate of Prairie View A & M University with a Bachelor of Arts in English. While at Prairie View, he served as student leader in the Student Government Association, board member for Alpha Phi Alpha Fraternity Incorporated, and Student Organizer for Voting Initiatives in which fought against voter suppression in Waller County. Rev. Bryant has recently married his wife Ryan who also graduated from Prairie View A & M University as well. Most of all, it is Titus's desire to allow his experience in the Community Engagement Institute to shape and form how he loves people and teaches people how to love in a revolutionary way.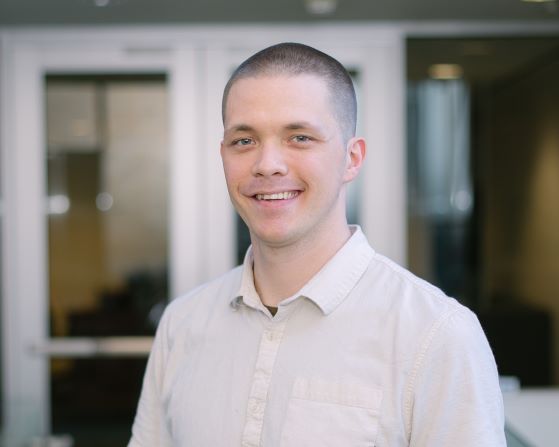 Blake Cataldo
Master of Divinity - Second Year Fellow
Blake Cataldo
Master of Divinity - Second Year Fellow
Blake Cataldo is a small-town boy with a heart for the city, having been born and raised in Knox, Pennsylvania and now calling Baltimore, Maryland home. A graduate of Liberty University Online with a BS in Religion, Blake's path into ministry took him to the United States Air Force Academy for his first two years of undergrad and after discerning a calling into worship ministry, one year at the New Life School of Worship in Colorado Springs, CO. It is at the School of Worship that Blake met his wife, Olivia, whom he married in October of 2010 after moving to her hometown in the Baltimore area where they have remained. Together they are raising three children, Eisley, Rosie and Laken. While it is worship ministry that first called Blake to serve the church, having served the Gallery Church of Downtown Baltimore as the Director of Worship and Administration for 3 years, Blake felt a call to attend Wesley and join the Community Engagement Fellowship in order to help a church with a powerful vision for intentional living better put this vision into practice. Blake is joining the Fellowship this year with the hopes to gain training to do just that: learn the tools and best practices needed to help the church in Baltimore love God and love our neighbors to the utmost.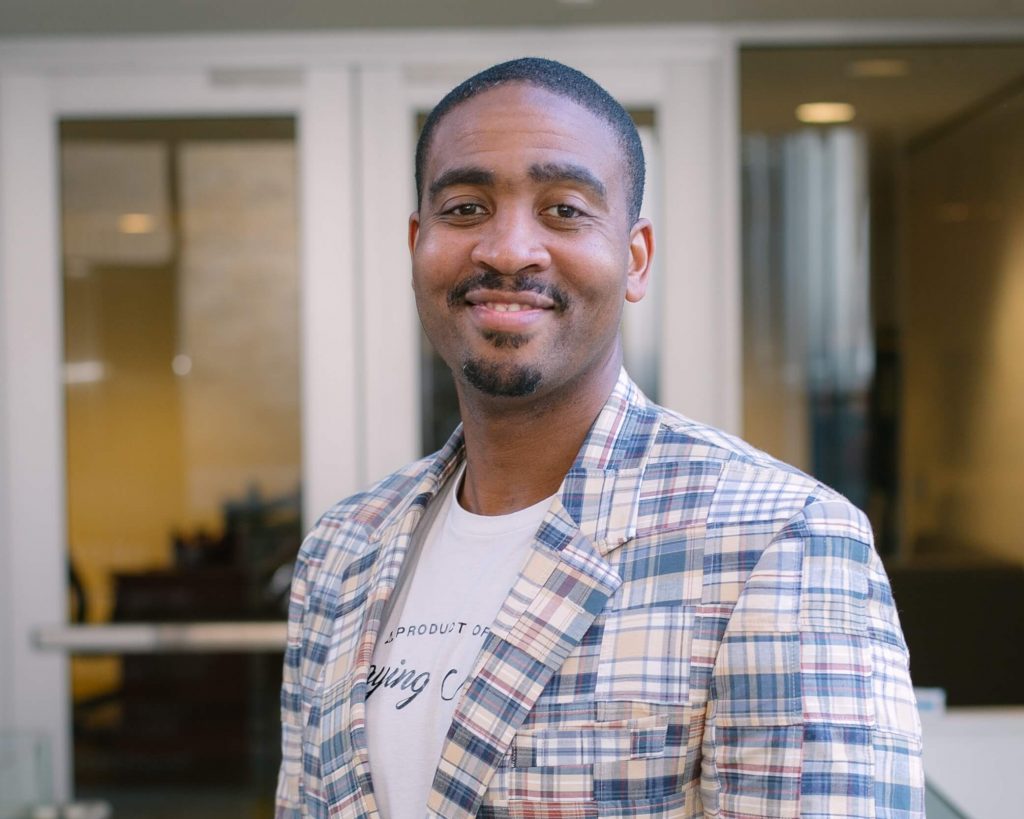 Darnell Jeffers
Master of Divinity - Second Year Fellow
Darnell Jeffers
Master of Divinity - Second Year Fellow
Minister Darnell Jeffers serves as an associate minister of youth and missions at Israel Baptist Church, Baltimore, Maryland, where Rev. H. Walden Wilson, II is the pastor. Min. Jeffers is committed to sharing the gospel and serves with the So Send I You, A Global Missions Ministry Initiative. He has traveled extensively throughout the world providing medical support to those in need. His foreign journeys through the African continent have included Malawi, Swaziland, Uganda, Nigeria and Cape Town to name a few. Minister Jeffers has served for the past five years as the USA Ambassador for the Youth in Malawi, Africa. In addition to providing medical assistance, he facilitates workshops, biblical teaching and preaching.
In addition to his foreign initiatives, Minister Jeffers serves as a nursing instructor at the Baltimore City Community College. Currently, he is studying at Wesley Theological Seminary in Washington, D.C.
Minister Darnell Jeffers has been blessed with a vibrant career, opportunities to share the gospel, and to preach and teach, but he is most proud to say that he is saved by grace
Heidi Mills
Master of Divinity - Second Year Fellow
Heidi Mills
Master of Divinity - Second Year Fellow
Heidi Mills graduated from the University of Maine in Orono with a Bachelor's degree in political science and mass communication. She currently works at Joseph's House, a respite facility in DC for homeless men and women with HIV/AIDs. Her passions include discovering the intersection between faith and social justice, walking alongside those deconstructing their faith, and carrying out the radical vision of Jesus' kingdom of heaven on earth. She is seeking to become ordained as a minister, likely within a nondenominational church. Through her participation in the Community Engagement fellowship, she hopes to bring together communities and create a space where all are welcome and empowered to advocate for a better world for themselves and for others in the name of Christ.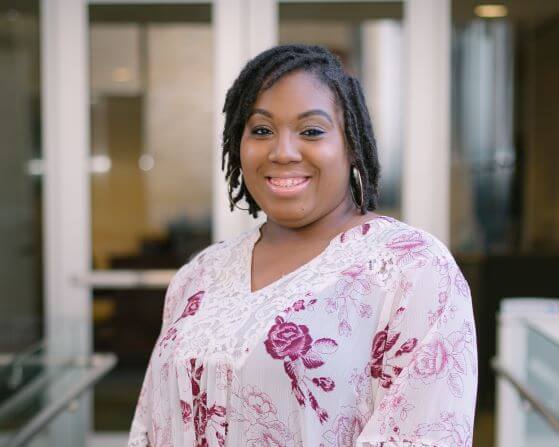 Janaye Page
Master of Divinity - Second Year Fellow
Janaye Page
Master of Divinity - Second Year Fellow
Janaye Page is a soldier in God's army. She earned a Bachelor of Science in Rehabilitation Services Degree from the University of Maryland Eastern Shore. She has worked as a certified Pharmacy Technician for 10 years. She has been a faithful member of Gethsemane UMC where she diligently serves as the Young Adult Coordinator and in other capacities as needed. Janaye is overjoyed to have the opportunity to be among a diverse group of people in the Community Engagement Fellowship Program! She is excited for the leadership development opportunities as well as the community engagement training that will come from the prestigious leaders of Wesley Theological Seminary!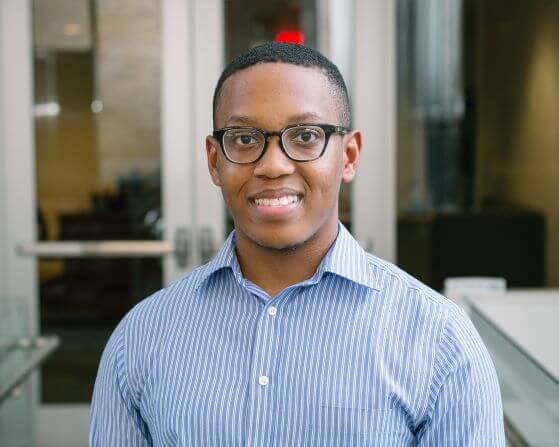 RaShawn Hall
Master of Divinity - Second Year Fellow
RaShawn Hall
Master of Divinity - Second Year Fellow
RaShawn Hall is a recent graduate of Tuskegee University where he earned a bachelor's degree in Political Science. During his academic tenure at Tuskegee, RaShawn was involved in several organizations. He served as the Chapter President of the Tuskegee Chapter of College Democrats, the Chaplain of the Tuskegee University Golden Voices Concert Choir, and as a University Ambassador. Last summer, RaShawn worked as an intern summer at the Friends Committee on National Legislation, where he performed research, attended lobby meetings with Congressional leaders and published an article on the organization's website on Campaign Finance. RaShawn has recently accepted a call to ministry and was presented a Ministerial License to preach the Gospel. Ultimately, RaShawn hopes to contribute to the expansion of God's Kingdom by gaining more exposure and knowledge on ways to actively combat issues affecting urban communities.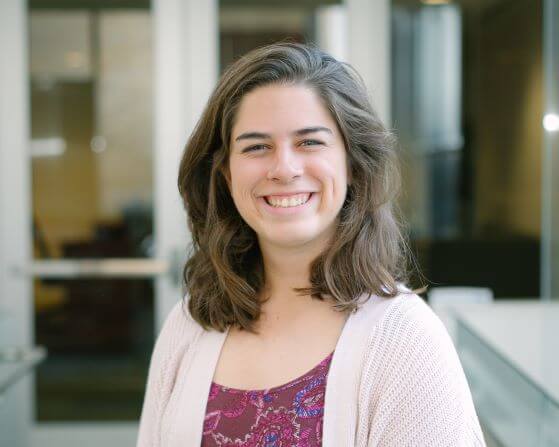 Rachel Koehler
Master of Divinity - Second Year Fellow
Rachel Koehler
Master of Divinity - Second Year Fellow
Rachel Koehler is from Nashville, TN and just recently received her bachelor's degree from Butler University in International Studies and French. She has worked four summers with Appalachia Service Project, and it was in the mountains where she first experienced her call to ministry. In addition, she interned for the Center for American Progress on their Faith and Progressive Policy team, which opened her eyes to the intersection of faith and politics. Following that experience, she spent a semester at the Center for Interfaith Cooperation in Indianapolis and created a podcast titled "The Dynamics of Interfaith." Rachel is looking forward to being a part of the Fellows program so that she can better advocate for others in various contexts. She hopes to gain perspective on when it is time to lead and when it is necessary to pass the microphone so other voices can be elevated.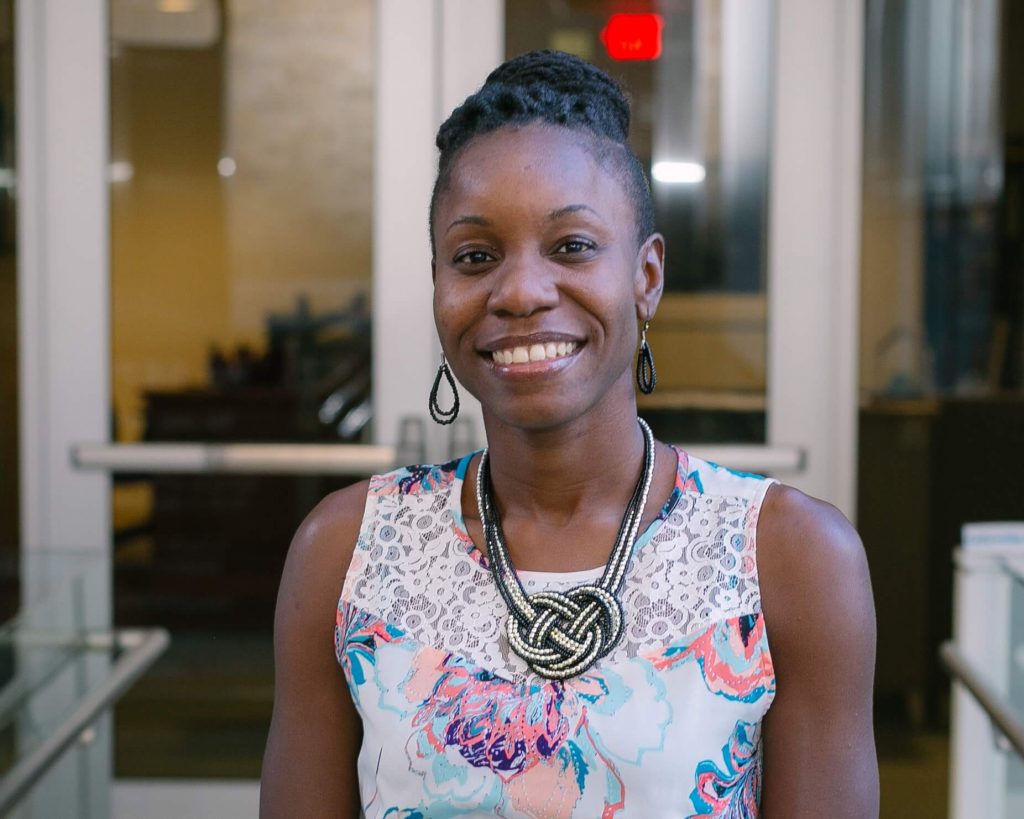 Sherri Butler
Master of Divinity - Second Year Fellow
Sherri Butler
Master of Divinity - Second Year Fellow
Sherri Butler is a native of Norfolk, Virginia, and is a proud Spartan alumna of Norfolk State University.  She also earned a Masters degree in Public Administration from Troy University.  Sherri is a gifted educator, working in urban schools for the last 16 ½ years.  In 2009, she was licensed to preach the gospel, and has worked with foreign mission teams in Kenya, Tanzania, Nigeria, Mexico, Jamaica, and Haiti.  She loves mission work, road trips, and helping others find the joy buried deep within themselves.  Through the Community Engagement Fellows Program, Sherri looks to ignite a relational flame that will connect the heart of the community village with the bright futures of its young people.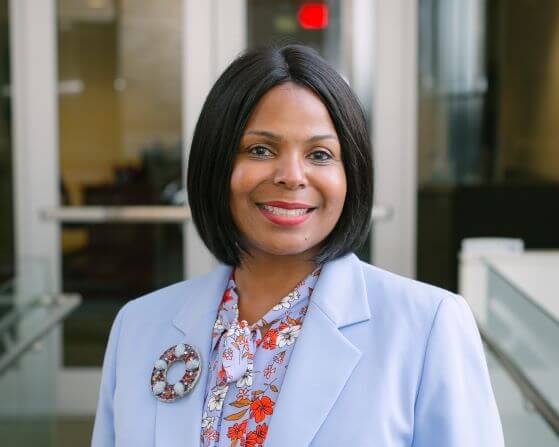 Wendy Pohlhaus
Master of Divinity - Second Year Fellow
Wendy Pohlhaus
Master of Divinity - Second Year Fellow
Wendy Pohlhaus is the Executive Assistant U.S. Attorney for External Affairs at the U.S Attorney's Office for the District of Columbia (USAODC) where she oversees the Community Prosecution Section. The community prosecutors and community outreach specialists, who are assigned to this section, work directly with residents, local business, nonprofit organizations, and other community stakeholders to develop a comprehensive approach to fighting crime and protecting the rights and interest of city residents. They focus on building bonds of trust between USAODC and the community, enhancing public safety through education, and encouraging community participation in the criminal justice system. These goals are implemented through community outreach programs, youth engagement, and reentry initiatives. As a result of her upbringing and personal and professional experiences, she enjoys a loving partnership with Washington, D.C.'s African American inner-city communities. As with any loving relationship, she could no longer endure the city's suffering. As an Community Engagement Fellow, she hopes to answer her community's problems through God's healing and restorative powers. She is hoping that this program will equip her with the knowledge, guidance and spiritual courage her work in inner-city communities.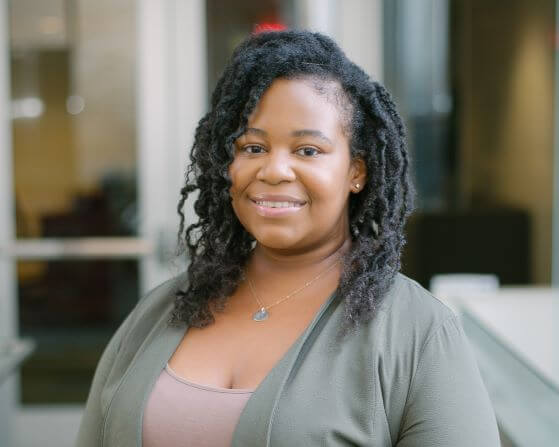 Yasika Bigham
Master of Divinity - Second Year Fellow
Yasika Bigham
Master of Divinity - Second Year Fellow
Yasika Bigham is a Georgia native and recent class of 2019 graduate, having received a B.A. in Mass communications with an emphasis in Broadcasting. Yasika is also a member of a local church and volunteers throughout the year on projects such as City Serve and The Purple Project, which assists local families and impact the community. Yasika believes it's through love that change is implemented and is also the driver of change; where burden, passion and purpose intersect. Entrance into the Community Engagement Fellows for Yasika, is in hope to learn how to effectively innovate and create tangible methods of change; that inspire, equip and empower others to change, get involved and make a difference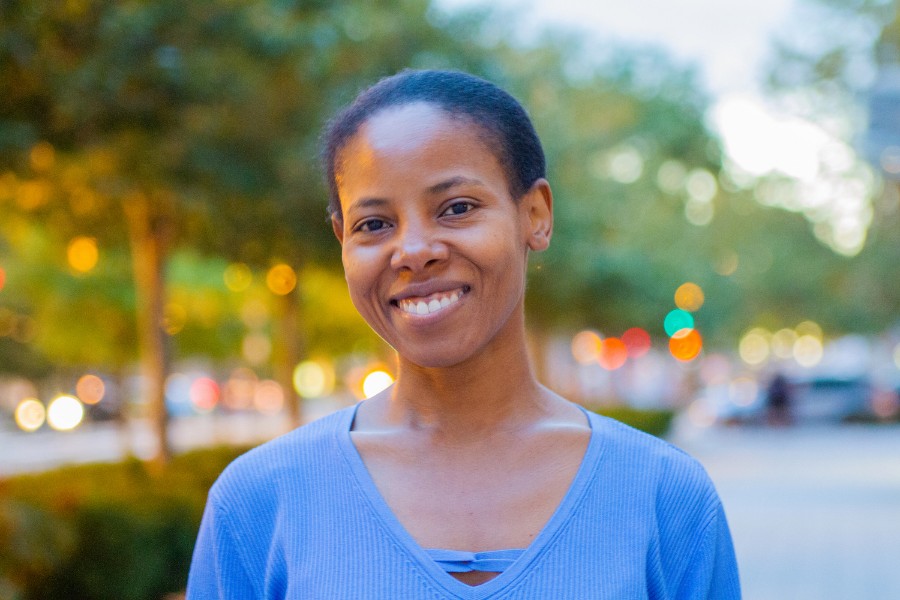 Angela Norris
Master of Divinity - Third Year Fellow
Angela Norris
Master of Divinity - Third Year Fellow
Angela Norris is a first year M.Div student and is a native of Washington, D.C. She graduated from the University of Delaware with a B.A. in (4) Foreign Languages & Literatures (Spanish, French, Italian, German). In 2000, she obtained her J.D. from the University of Baltimore School of Law, with a dual focus in International Law and Trial Advocacy. She served the public interest sector as an attorney for the State of Maryland for more than a decade, as an Assistant Public Defender, and later as Assistant State's Attorney. Presently, she works in private sector civil litigation. A member of historic St. Augustine Roman Catholic Church since birth, she serves in the Ushers hospitality and Team H.O.P.E (homeless social advocacy) ministries. She aspires to a strong calling to assist displaced and disenfranchised communities of the DMV area. Motivated by a vision in furtherance of this cause, she was led to Wesley Theological Seminary and the Community Engagement Fellows (CEF) Program. It is her hope and endeavor to utilize the theological and ministerial community outreach training, guidance, knowledge and experience of the CEF Program as tools to empower her to "accomplish the ministry of the mission" to which she has been called – to assist, advocate and serve God's homeless people.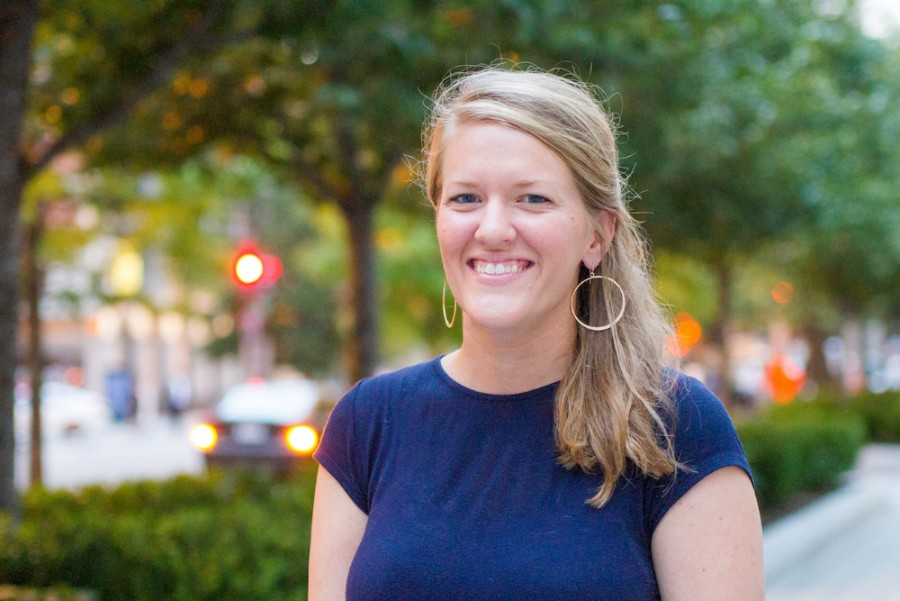 Emily Newman
Master of Divinity - Third Year Fellow
Emily Newman
Master of Divinity - Third Year Fellow
Emily Newman is a first year Master of Divinity student.  Emily graduated from the University of North Carolina in 2010 with a dual BA degree in religious studies and psychology.  After spending high school and college summers working at Methodist affiliated Camp Don Lee, she felt a calling to youth ministry.  She comes to Wesley after 7 years as a youth minister providing spiritual formation programs and building community with 6th-12th graders at Hayes Barton UMC in Raleigh, NC.  She is thrilled to be a Community Engagement Fellow and hopes to learn from diverse perspectives how the church can be a part of bringing reconciliation, empowerment, and justice to its community.
Want to learn more? Visit us!
Learn About Life as a Full-time Wesley Fellow
Our Window on Wesley days and Welcome Table evenings are designed to give you a window into the Wesley community. Attend chapel, sit in on a class, talk with current Wesley fellows, and gather admissions and financial aid information. Learn more and register.
We'd love to help you find the learning or visit opportunity that's right for you. Contact the admissions office at admissions@wesleyseminary.edu or (202) 885-8659
.