I Am Wesley
Master of Divinity candidate (Dec 2022)

Read Story »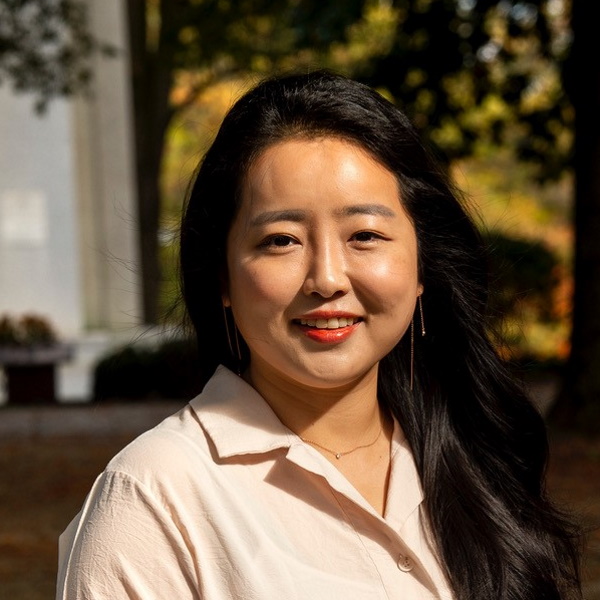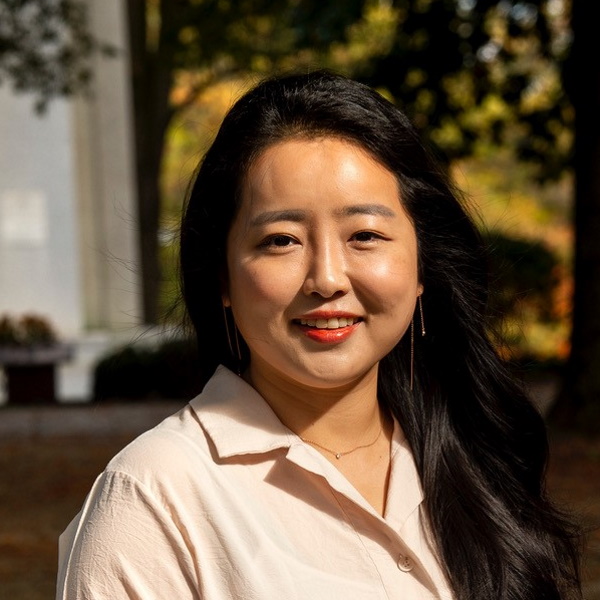 Na Na Jeon
Master of Divinity candidate (Dec 2022)
Hometown: South Korea
"I love the zeal and passion I see in my fellow seminarians and our shared love for God and His creation."
MB: What led you to seminary?
NJ:  Both of my parents are pastors in Korea. I always wanted to help them in their ministry by doing God's work. I assumed God would call me to ministry later in my life, but God had a different plan, and I entered seminary right after graduating from law school and taking the bar exam.
MB: How did you learn about Wesley, and when did you know it was the right fit for you?
NJ: I was a law student at the George Washington University Law School, and pastors in Korea recommended Wesley when I looked into seminaries. I visited while I was still a law student, loved the environment, and felt comfort and warmth in my heart—so I decided to apply immediately.
MB: How do you plan to be engaged in ministry or service after graduation?
NJ: I'm still trying to discern God's plan after graduation. I pray I will be His faithful servant in spreading the gospel worldwide. I also plan to utilize my international background and education in different fields to help minister to youth/young adults.
MB: What do you hope to achieve with your ministry for your community, family/friends, and yourself?
NJ:  I became a lawyer to help people in God's name. That is what I hope to achieve with my ministry to the community. But, I also want to be someone who lives out God's love in her daily life—radiating God's love and care for all. I pray that my life will be a witness to God's love for the world—and that my family and friends witness God's love lived out through His faithful servant. I've already received countless blessings from God, and I hope and pray that I will spend my life expressing my gratitude and love for God by being His faithful servant. I feel great joy in serving God through serving the church and His people. So, I hope and pray I can do so for the rest of my life.
MB: How are you currently serving (In the community, on campus, church, job)?
NJ: I serve in the music ministry at my church as a violist in the church orchestra, leading the congregation in worship each Sunday. I also serve God and His people by individually ministering to whomever God enables me to encounter, especially my friends who have become distant from God.
MB: What is it like to learn and study at Wesley with individuals who worship differently from you?
NJ: I loved it when I joined the school. I love my fellow seminaries and how we all love and talk about the same God from various backgrounds! It has opened my eyes, ears, and mind to converse with a greater audience when sharing the Gospel. I know and am grateful that I have become a better servant through such individuals.
MB: What do you like most about Wesley?
NJ: The loving community it is, and how we are an army of God's servants, all wishing and hoping for the best in God's creation. I love the zeal and passion I see in my fellow seminarians and our shared love for God and His creation.
MB: Tell me one thing most people don't know about you.
NJ: A fun fact about me is the latest blessing God has granted me. As I said, I pray to glorify God with every opportunity He blesses me. In January 2022, God enabled me to be a chapter author of an International Business Book by Springer, titled: International Business in the New Asia-Pacific: Strategies, Opportunities, and Threats. The chapter was a product of research I had begun over a decade ago, updated in the last few years. The best part was that I got to be a published author affiliated with Wesley Theological Seminary, amongst other international business scholars! Praise be to God!
MB: what advice would you give someone who wants to attend seminary and Wesley?
NJ: I applaud you for taking the big step in answering God's call. Sometimes you may be overwhelmed with questions, but when you are grounded in God's love and the Scripture, your faith will only become stronger and unshakable!
WTS Impact Stories
Artistic Director of Just One Spirit Dance Ministry / Dancer / Choreographer

Read Story »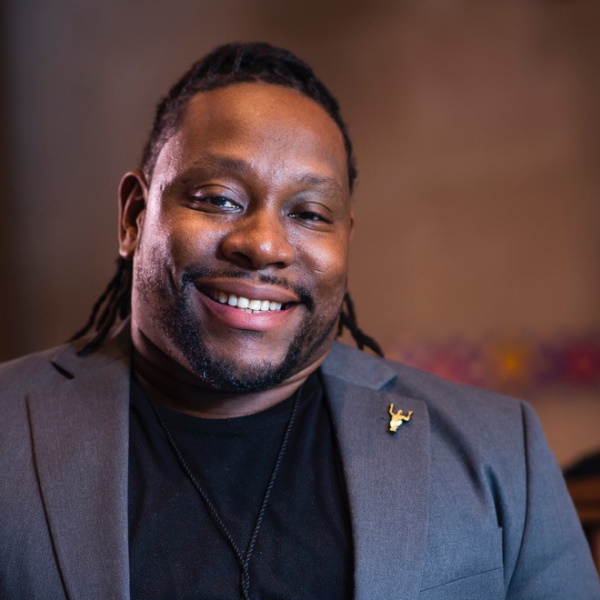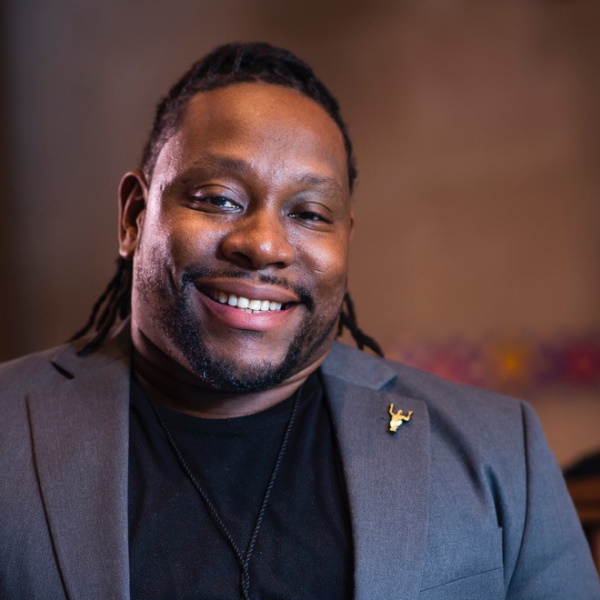 ELLIOTT TRYSHAWN JONES
Artistic Director of Just One Spirit Dance Ministry / Dancer / Choreographer
Hometown: New Brunswick, NJ
Master of Arts '20
"I wrote on my first day of orientation, "Seminary is a seedbed. The seeds of faith planted in the seedbed of seminary life will bear fruit throughout the seminarian's life and ministry. If you invest and trust the process of seminary life at Wesley, you will have the tools to bear fruit."
MB: What led you to seminary?
EJ: Dance led me to seminary in 2016. At the age of 10, Claudia Gitelman introduced me to modern dance. I began my dance training with an after-school program called Art Matters. Art Matters was a modern dance program at Rutgers University in New Brunswick, New Jersey, to expose underprivileged youth to the art of modern dance. At 14, Michael Gary invited me to join his modern dance company, Acrodanse Theater Company. Acrodanse allowed me to meet people from different ethnic, social, economic, and religious backgrounds. My defining experience happened during Acrodanse's annual presentation of the Gospel Gala in 2001. Gospel Gala was an evening of worship through the art of dance, and a blind man stood up during our Q&A, saying, "I could not see the performance, but I felt the spirit." I was the principal male dancer for Acrodanse for many years before I stopped dancing and relocated to Maryland. Ten years passed before I would dance again. In 2015 I auditioned and danced with Dancing by the Power Dance Company, where I met Wesley alum Dr. Josie Hoover. I danced my way to and through seminary.
MB: How did you learn about Wesley, and when did you know it was the right fit for you?
EJ: I remember Dr. Hoover shared information about Wesley Theological Seminary with me as I shared with her about my life, my dance journey, and my goals for a dance ministry. She invited me to a Wesley open house event. After being on campus and taking a class, I felt something familiar; Wesley created the space for me to meet people from different ethnic, social, economic, and religious backgrounds.
MB: How did you decide on the Master of Arts degree?
EJ: It allowed me to tailor my focus on worship, particularly dance, and the role of dance within the church's structure, specifically the black church. The black church has always produced an environment for black bodies to be free, but there's a thin line between dance and worship.
MB: What was your experience learning and studying with individuals who worshiped differently from you?
EJ: My experience learning and studying with individuals who worshiped differently from me was a unique growth with a multi-faceted level. I enjoy being in a space where being different is the norm. The knowledge production from Wesley's classrooms was often dynamic and generative.
MB: What did you learn about yourself as you advanced through the program?
EJ: I learned many lessons, but the one that advanced me through my program was the concept of process. Everything is a process. Moreover, the process is a process, and through my seminary process, I learned that my connection with dance and movement gave me a better sense of my value toward scripture. I became more invested with dance as worship being a part of the same discussion (dance can be worship, and worship can be dance). I moved from reading scripture as static text to reading scripture as a movement in the living word. Through the advancement of my program, I began to exegete scripture to extract movement. I learned that my theology is a theology of movement rooted in liberation theology.
MB: How has your degree helped you advance your ministry goals?
EJ: The '200 Years of Returns' celebration in partnership with Colonial Williamsburg took place the weekend of Saturday, July 2nd, 2022, and marks 200 years since the first Black Americans settled in Liberia through the American Colonization Society. A project inspired by Black merchant Paul Cuffee's repatriation journey to Sierra Leone in 1815 and catalyzed by New Jersey's Robert Finley in 1822 that would result in what is arguably the earliest historical site of Black American liberation. "200 Years of Returns" is a collaboration between Burning Barriers Building Bridges (more commonly known as B4 Youth Theatre in Liberia), the Museum Theatre Department of Colonial Williamsburg (CW) in Virginia, United States, and Just One Spirit Dance Ministry with the Angles of Praise of Baltimore, Maryland. This interactive performance juxtaposes past and present "returns" to Liberia since 1822 when Black American settlers first encountered various African ethnic groups.
A team of seven dancers from Just One Spirit Dance Ministry with the Angles of Praise and five actors from B4 Youth Theatre in Liberia shared the stage with actors from CW Virginia at Hennage Auditorium in the Colonial Williamsburg Arts Museum to commemorate the "200 Years of Returns" anniversary. In December, as a continuation of '200 Years of Returns,' Just One Spirit and Angles of Praise will travel with B4 Youth Theatre and the Colonial Williamsburg theatre program to Liberia, West Africa, to celebrate '200 Years of Returns'.
MB: What was one of the best things about attending Wesley?
EJ: It's diversity.
MB: What advice would you give someone who wants to attend seminary and Wesley?
EJ: Speed bumps are a part of the process. Seminary is a space where you can and should ask all your questions to formulate more questions. At Wesley, there are many different levels of perspectives and understandings. Wesley offers something for everyone.