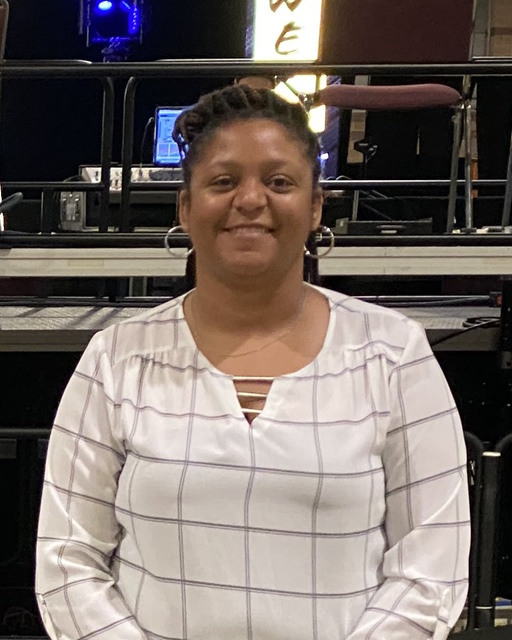 Community ConnectionsWTS MDiv 2019; Pastor, Broad Street United Methodist Church, Burlington, NJ
Best Advice ReceivedDon't let people take you out of your character. Our job is to live, not react.
Words of My Mouth and the Meditation of My Heart

Psalm 19:7–14
D
oing the work God has called us to do with God's people is hard. At times it can be disheartening, lonely, and leaving one feeling empty. When the committee wants to fight, or the rules are ever changing, and the leadership is changing; everything seems to be in flux… including the words of my mouth and the meditation of my heart. The fact is, in this climate of open season on black and brown bodies, division in the church conference, the erasure of identity in cross-racial, cross-cultural appointments, polite racism, and so on, the words of my mouth and the meditation of my heart is not reviving to the soul. So, during this Lenten season, let's remember that the dusty ashes of Ash Wednesday were a visual remembrance that we need to acknowledge our human frailty and our dependence upon God's healing grace. Let us put right those things in our lives that separate us from one another and from God.
The 40 days of lent are a time of growth, and for drawing closer to Jesus on our Christian pilgrimage. It's a time for reflecting on what really matters in our lives, and for turning back to God in repentance. This time of fasting and repentance is an opportunity to ask the question of God, how can the words of my mouth and the meditation of thy heart be acceptable in thy sight.
If we truly take the time to meditate on that, we will find inner strength to become and continue growing into who God made and calls us to be, transforming us into the likeness of Christ whose death and resurrection we will celebrate during Holy Week and at Easter.
Reflection: Is it well with your soul?