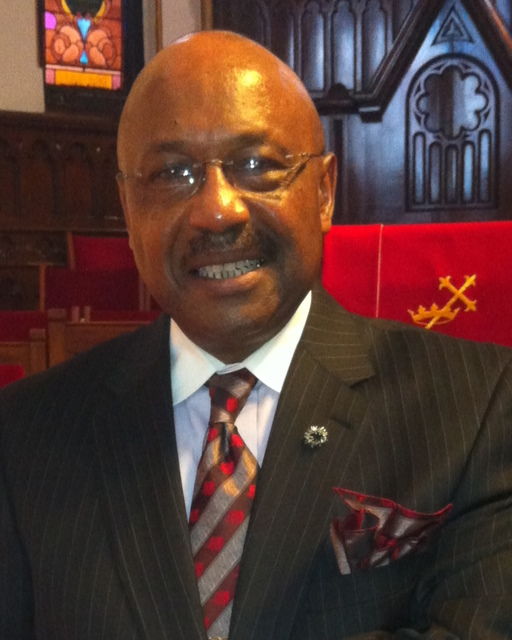 Community ConnectionsWTS MDiv 2008; Wesley Council Donor, Executive Pastor of Mount Gilead Baptist Church, Washington, DC
Best Advice ReceivedThe best advice I have ever received was to continue my undergraduate education at Florida A&M University in Tallahassee, Florida instead of transferring to a different university. Completing my undergraduate studies at Florida A&M University put me on a positive trajectory that changed my life FOREVER!
Jesus Identifies With "The Least of These"

Matthew 25:31–46
It may be enough to say that the writer of the Gospel of Matthew sets out to present Jesus as the King and Messiah of Israel. In these verses, Jesus is called "king," which suggests Messiah. He is also called "Lord." Jesus is the shepherd who cares for the sheep. As judge, it is his task to separate the sheep from the goats.
The writer of the Gospel of Matthew identifies "the least of these" as the poor, the needy, the least, the lost, and the left out.  In his book, Jesus and the Disinherited, Howard Thurman identifies "the least of these" as persons "with their backs to the wall."  Jesus cared deeply about the poor, the downtrodden, the disinherited, and the disenfranchised.  Matthew 20:28 informs us "…the Son of Man came not to be served but to serve…"
In these verses, it is crystal clear that loving our neighbor is critically important to Jesus.  God's command that we love and care for others is at the very center of the revealed will of God.  In Matthew 25 we see that the love of Jesus for the human race touches us so deeply that we are shocked beyond words.  Jesus' identification with "the least of these" is so profound that when we reach out to them with love and enter their spaces, it is Jesus himself we are loving and embracing.
Matthew 25, then, becomes tall marching orders for us as we continue on this stage of life.  We must be intentional in addressing the problems affecting the poor and the needy around the world today – hunger, thirst, homelessness, lack of clothes, poor health, alienation, and injustice.  Responding to the needs of our fellow human beings is not an option; it is an expectation of the gospel!
Reflection Prompt: Who are the ones you see as "the least of these?" What is your response to them?