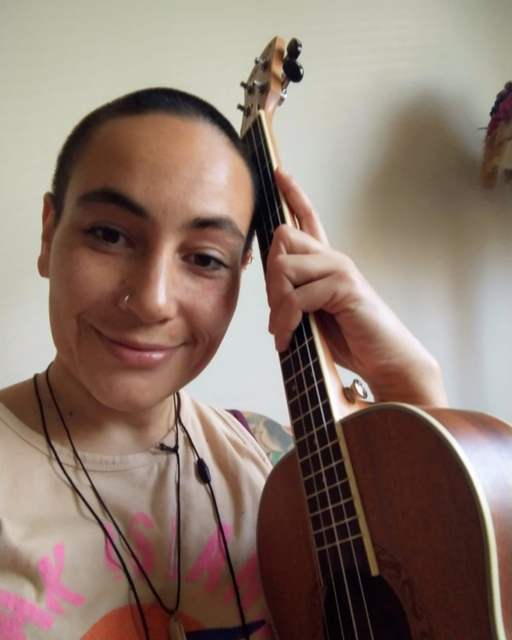 Community ConnectionsWTS MTS & MA, Public Theology 2021, Diedra Kriewald Award for Commitment for Excellence in the Teaching Ministry; Director of Children, Youth, Family and Community Ministry at Peace Lutheran Church, Alexandria, Virginia
Best Advice ReceivedFollow Jesus, trusting the consequences to God.
A Jesus Haiku

Luke 6:27
A
As I was looking through the scripture, I was drawn to Jesus' teachings in Luke 6.
I decided to experiment with a haiku reflection of some kind and was surprised to find that Jesus' words in Luke 6:27 (NRSV) can be perfectly arranged into a haiku. This prompted a response haiku; one of its iterations has been captured here. It continued to evolve…If Lent reminds me of anything, it's that time and form are fleeting.
In this time of military fervor, I hear the call to love in spite of, and in response to, the hate and greed that pervades our world and kills the earth. It is a call to a revolution of love. Many will hate it, curse it, and even fear it. May Christ be our light and guide.
A Jesus Haiku: Luke 6:27
Love your enemies
do good to those who hate you
bless those who curse you
My Response Haiku: 2023
Lover of my soul
awakening light help me
love my enemy
Reflection Prompt: Haikus are a traditional Japanese poetry form. Write your own haiku in response to the Jesus haiku found in Luke 6:27. In keeping with the traditional form, it should be three lines with five, seven, and then five syllables in each line.