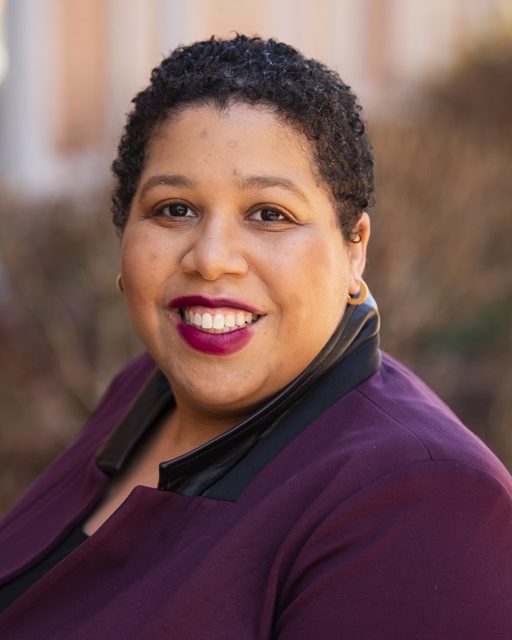 Community ConnectionsWTS MDiv Student and Community Engagement Fellow (2022-2023), President of Student Council and Media Director for Oxnam Chapel
Best Advice ReceivedSeminary is a space of internal and external transformation. The work of seminary happens simultaneously is hard and challenging and will be a source of transformation power for your ministry. Nothing is wasted, God can use it all.
Prayer for the Wilderness & the Bewildered
Creator God,
Our heavenly parent,
The one who has many names,
The one who has met our ancestors in their bewilderment,
We come to you asking for guidance throughout the wilderness,
For the moments filled with ambiguity and dis-ease,
For the places we have yet to discern,
For the spaces that bring us pain and discomfort,
For the experiences that leave us anxious and afraid,
For the pervasive and unending traumas,
For the unknown,
We come asking for water in dry places,
We come asking for abundance in scarce situations,
We come asking for care in careless spaces,
We come asking for clarity amid the fog,
We come asking for your presence,
Even when we are yet to perceive it,
Through the tests, trials, and tribulations,
Help us to be stewards of your word,
Through the dangers, storms, and snares,
Help us to be cultivators of peace,
Through the solitude, seclusion, and separation,
Help us to seek reciprocal relationship,
Through destruction, devastation, and desolation,
Help us to discern our role in spaces of restoration,
Through our disconnected relationship with creation,
Help us pursue reconciliation with creation,
Make the invisible visible to us,
Be present with us in wilderness and bewilderment,
Show us those who are our fellow sojourners,
Prepare us for the work you have for us,
Teach us to pray and rest,
Renew, refresh, and refill us,
Holy Spirit, fall fresh on us,
In the matchless power of Jesus, we pray,
Amen and Ase.