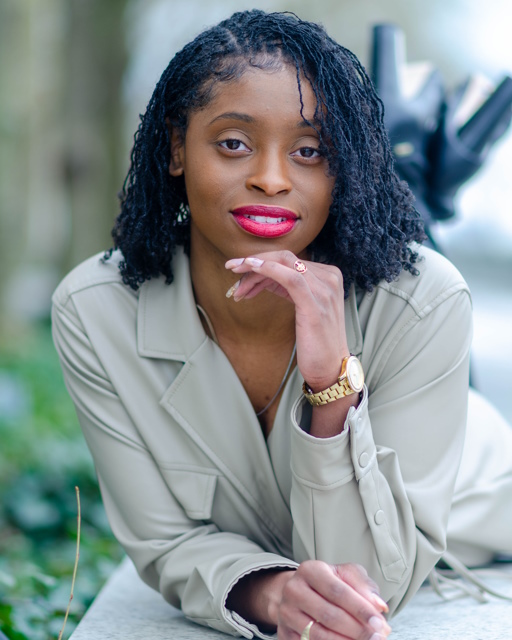 Community ConnectionsWTS MDiv 2020; Pastor, Macedonia AME Church, Accomac, Virginia
Best Advice ReceivedStay in the game long enough and if you play it right, eventually the ball will come to you. Just make sure you're ready to do something with it when it does.
Let us Remember?
I am both Hagar and Rahab. I am Lot's wife and his daughters. I'm the woman at the well, the one they stoned, and the women weeping at the tomb.
I am Hoglah, Milcah, Tirzah, Mahlah and Noa.  I am the woman with the alabaster jar.  I am Eve.
I am every voice you never wanted to hear, every story you weren't interested in reading.  I'm the one whose name you never cared to know, the one you love to forget…
Instead, let us remember.
The vertical relationship between ourselves and God found in the solitude of the Lenten journey should not be devoid of the horizontal relationship between ourselves and those on the margins.  In fact, in the same way that we find God in ourselves, we must find God in "the other".
As we commemorate Jesus' 40 day and 40 night journey through the wilderness with chosen wildernesses of our own, let us also be reminded that not everyone has the freedom of choice-- to eat, to surf the internet for leisure, to indulge in the general pleasures of life.  Let us be reminded of those who do not have the freedom of choice -- over their own bodies, labor, their own lives.  As we commemorate the one who lived and died for the people-- enduring the wilderness in preparation for public witness-- let us remember the people and the call of the deep that is found in their needs, their suffering, and their involuntary wildernesses.  Let us remember to see ourselves in the faces, voices, and creations that we would otherwise forget.  Our Lenten journeys should lead us not only to the God in ourselves or above, but the God on the margins.  Let us remember.