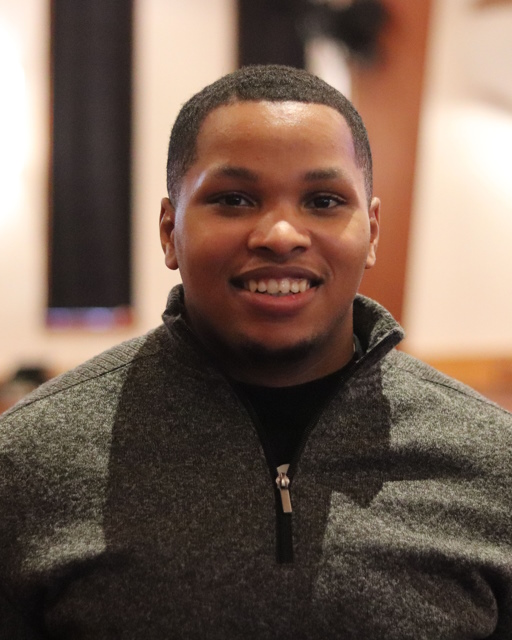 Community ConnectionsWTS 3rd Year Master of Divinity student and CEI fellow graduating in May 2023; Youth Pastor and Community organizer working with small mid-size congregations in the DMV; Hometown: Third Ward, Houston, Texas
Best Advice ReceivedDo what you need to when you need to do it.  -- Dad
The Lord is Near

Philippians 4:1-5 (NRSV)
O
ften times, many of us are finding ourselves looking for God to act in our lives.  On many occasions we are trying to discern the voice of God for guidance, assurance, confirmation, and comfort where we are.  When I turn to Philippians chapter 4, I imagine the Apostle Paul may have felt this way as he urges Church of Philippi to live in unity by "being of the same mind" (v.2) while sitting in a prison cell on the precipice of receiving the Roman death penalty.  He chooses in this moment to lead his fellow people even in a seemingly unfavorable predicament.  Does this look familiar? 
Paul, with his actions in this passage presents a picture for faith leaders, pastors, and others who willingly place themselves in seemingly unfavorable predicaments but still must encourage our families, congregations, teams, and communities to live in unity.  This truth is that such a great work is fulfilling and simultaneously exhausting.  It can sometimes feel so mentally draining that we find ourselves locked in mental imprisonment with no energy to lead or encourage any group of people. Paul reminds us in this picture, however, that "God is near".  The awareness of the nearness of God, therefore, gives Paul reason and reference to remind others to rejoice!
Know that God is not simply "the man upstairs", but a rejuvenating and comforting spirit all around you and infused within you.  Know that in your work lies the necessity of an awareness of the Lord's nearness.  God is close!