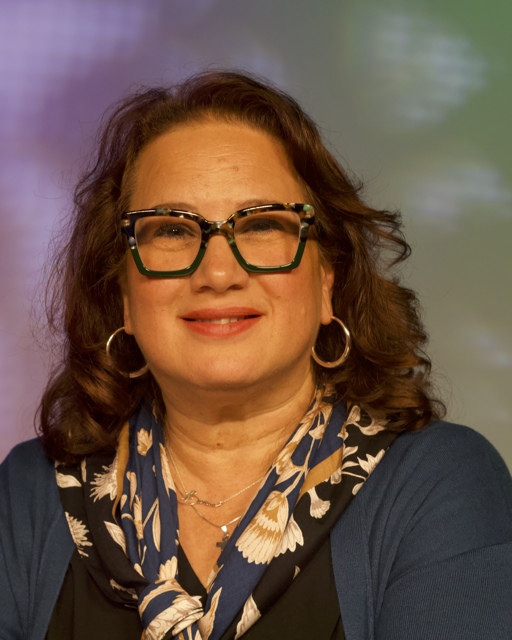 Community ConnectionsWTS MDiv 2005; Executive Director of the National Plan for Hispanic/Latino Ministries
Best Advice Received"Si te caes, del piso no pasas." If you fall, you will not go lower than the floor. (A Puerto Rican mother's wisdom)
Lent is made for Vulnerability

Luke 18:9–14
"G
od, be merciful to me, a sinner!  I tell you; this man went down to his home justified rather than the other; for all who exalt themselves will be humbled, but all who humble themselves will be exalted."
If you are one of those people who, like me struggle with spiritual disciplines, I have a feeling we are not alone.  It's hard to develop these practices that's why we call them spiritual disciplines, because like yoga or running it takes effort, time, and a surrender to vulnerability.  Even as I write about my struggle with spiritual disciplines, I realize how vulnerable I feel at this very moment.  It makes me sink into my desk chair with heaviness, so I get it, it's hard.
I believe that Lent is the season of vulnerability; yours, mine, and Jesus.  Whether we pray while we walk, have a special chair like my mother used to, or sit in an olive garden with sweat like beads of blood, in my experience vulnerability is the key to prayer. The man in this scripture is vulnerable, open, and self-aware, all the best attitudes to bring to prayer especially during this season.  This kind of self-reflective and inward prayer allows us to be real with our Creator, knowing that nothing that we share in this intimate, liminal space could ever surprise God, even when we try to mask our reality.
For me, writing down my prayers has been the only consistent discipline that I've ever done over the years. The page and the pen have become a sacred altar for me, a place where I can be vulnerable enough to say "God, be merciful to me, a sinner!"