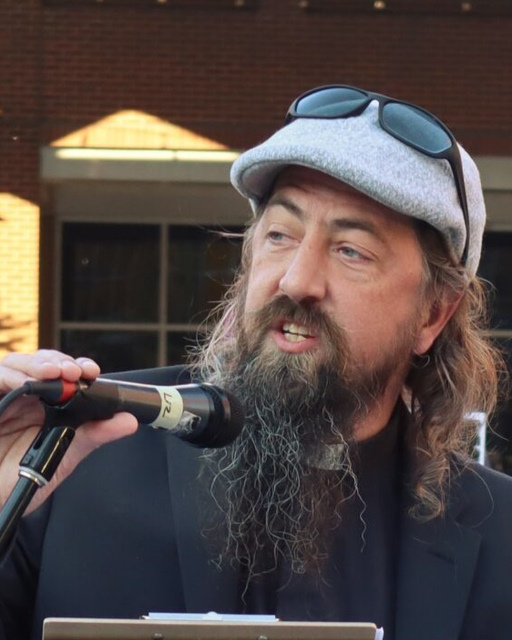 Community ConnectionsWTS MDiv (Public Theology) 2020; Pastor, Faith & Oregon Community United Methodist Churches in Lititz, PA; Chair, District Resource Team of the West District in Eastern PA Conference of the UMC. Founding member, POWER Interfaith Lancaster County
Best Advice ReceivedStay in love with God and your neighbors; ask good questions instead of assuming you know the answers in advance; and be good to the custodial, secretarial, and technology staff because they are in charge of everything.
Trusting in God's Signs

Isaiah 7:10–14, Hebrews 10:4–10 & Luke 1:26–38
Isaiah asked King Ahaz to request a sign from God that would be a marker to remind the people of God's presence, providence and love.  Ahaz refused…presumably because he was afraid of asking too much or of God being unable to answer.  This lack of faith was mocked by the prophet.  Yet, God was faithful and merciful, stepping into the gap to offer a sign of his own: the virgin (Mary) would bear a son (Jesus), through the Holy Spirit, who would be called Immanuel.  God's sign is that he would be WITH US, incarnate, born from the womb to redeem all of humanity and creation (Isaiah 7).
While it was a far-off prophecy for Isaiah and Ahaz, Mary was given the word and experienced its fulfillment over her 9-month pregnancy—hence the celebration of the Annunciation.  Isaiah and Mary both believed the prophecy to be true.
Signs don't save us, but our faith in what God teaches through them is significant.  Jesus came and assumed flesh so that he could redeem our flesh from sin and death.  Jesus does the will of God, so that his righteousness might wash away our failings and lack of faith, so we might be "sanctified through the offering of the body of Jesus Christ once for all" (Hebrews 10:10).
Will we (1) balk at a request from God to ask for a sign and guidance for how to step out in faith or (2) say, "Here am I, the servant of the Lord; let it be with me according to your word" (Luke 1:38)?
Reflection Question: In this season of Lent, are we willing to faithfully trust in the presence and power of God and earnestly seek his will? Are we trusting enough to ask God to set a future for us that we will step into? Will we be true disciples following in the paths of our Lord and Savior even when we can't fully see what the future may hold?