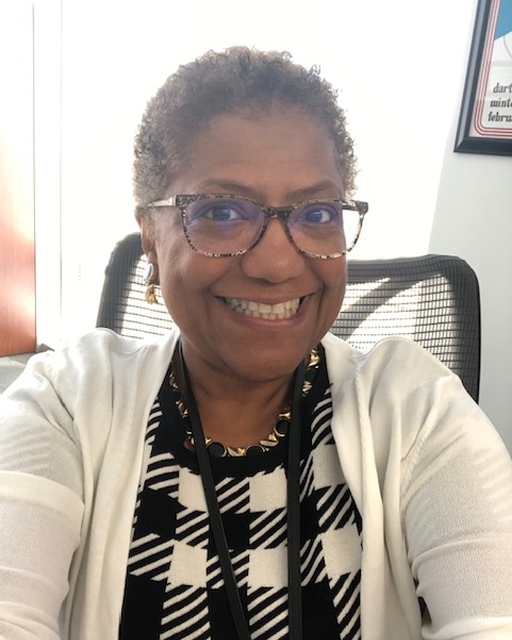 Rev. Dr. Monica R. Hargrove
Community ConnectionsWTS MDiv 2003, Board of Governors Chair and Executive Committee Member, Wesley Council Donor; Community, Associate Minister, Lomax African Methodist Episcopal Zion Church, Arlington, VA
Best Advice ReceivedEmpty oneself and do not be dependent on the encouragement of others!
Empty Yourself

Philippians 2:5–11
Palm/Passion Sunday is the Sunday before Easter, exemplifying the fulfillment of the prophecy from Zechariah 9:9 of Jesus' humble, triumphant entry into Jerusalem on a colt, as a crowd shouted "Hosana to the Son of David!  Blessed is the one who comes in the name of the Lord!  Hosanna in the highest heaven!" [Matthew 21: 9 NRSV]
I can envision Jesus humbly riding into town, knowing that the celebratory crowd will, less than a week later, cry: "Crucify Him; Crucify Him!" I am reminded of advice that I received from the late Valerie T. Lockett, my favorite high school teacher at Frederick Douglass High School in Atlanta, Georgia, who stated that throughout life, all encounter supportive persons who greet and encourage us one day, do an "about-face" and discourage/fight against us on a different day, sometimes during the same week!  She encouraged us to "empty ourselves" of the need for words of encouragement, and accept that accomplishing the best sometimes requires us to face strong opposition, frequently from prior supporters.
Jesus remained focused on his God-ordained purpose on the first Palm Sunday. Paul admonishes us in Philippians 2: 5-11, to empty ourselves and look to the interests of others, not our own interests.  We should expect some to reject us as we follow God's direction for our lives.  Yet, as Jesus demonstrated, the path that leads to eternal life is only available to those who remain faithful and obedient to the life that God calls each of us to live for Him!