Easter ~ Resurrection Sunday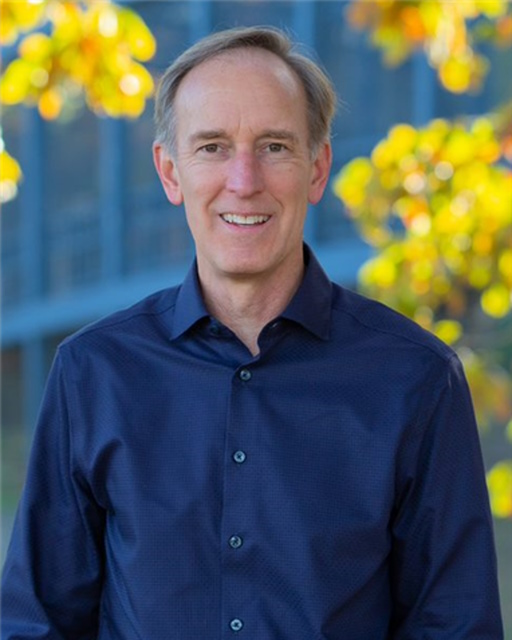 Community ConnectionsWTS Board of Governors, Wesley Council Donor; Bishop of the Florida Conference, United Methodist Church
Best Advice ReceivedYou must understand this, my beloved brothers and sisters: let everyone be quick to listen, slow to speak, slow to anger, for human anger does not produce God's righteousness. James 1:19–20
Jesus Knows Your Name

John 20:1–18
Mary Magdalene's first Easter did not start with a celebration. The experience of the crucifixion and death of Jesus were tragic and traumatic. All that was left was to honor his life by properly preparing his body for burial. Her life had been joyously transformed by Jesus. Now the one who brought her hope was gone.
Some make it sound as though once you accept Christ as Savior and Lord, all of life's troubles melt away. Mary's story demonstrates that the power of the resurrection typically comes at the lowest points of life's journey rather than the highest. Its joy comes during the worst seasons, not the best.
At the tomb, Mary heard her name. Just as she discovered new life in her first encounter with Jesus, hearing Christ speak her name that morning renewed her hope and deepened her faith. The resurrection teaches us that God's power is ultimately victorious. The resurrection is cosmic in scope, changing the way we understand life and death. It is a proclamation for the masses, and it is also a whisper in our ear. Just as Christ knew Mary's story and offered her hope, he knows our stories and offers new life to us as well.
Jesus knows your name. Easter is the day of resurrection when we celebrate Christ's victory over death. It is also a day to see that Jesus loved his disciples so much that he began to appear to them to overcome their grief and loss and sorrow with news of new life.
Reflection Question: How is your faith in Christ offering you hope this Easter?