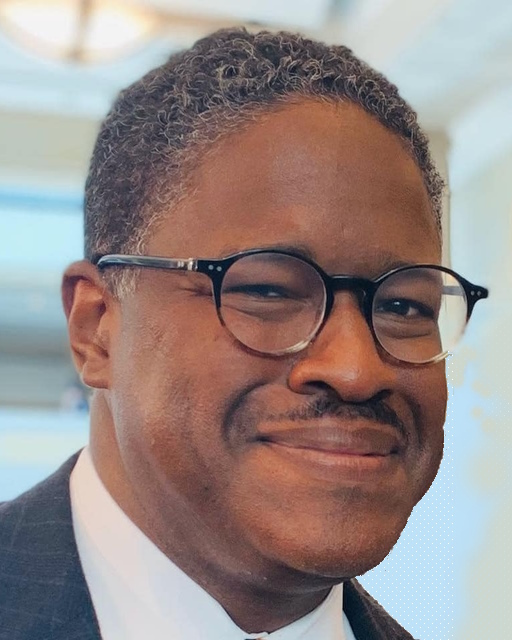 Reverend Dr. Kip Bernard Banks, Sr.
Community ConnectionsWTS DMin 2020, Board of Governors 2020-present, Adjunct Faculty, 2022; Senior Pastor, East Washington Heights Baptist Church, Senior Strategist Values Partnerships; Former General Secretary Progressive National Baptist Convention
Best Advice ReceivedA pastor's true pay doesn't come in the form of a paycheck, but in the lives that have been impacted for the Lord.
A Recipe for Revival

1 Corinthians 11:27–31
The fires of revival were sparked earlier this year at a chapel service at the Asbury University in Western, KY.  For more than 2 weeks, through continuous praises and prayers, the power of God was manifested at Asbury as thousands expressed their fervent love for God. What were the key ingredients to this revival and all revivals? The Apostle Paul shares the ingredients in his discourse on the Lord's supper in the book of 1 Corinthians (11:27-31). 
First of all, we simply need to Remember Jesus.  There's so much in our world that would cause us to forget Jesus - including racism, poverty and war.  However, Jesus instructed us to partake of his supper in "Remembrance of Me."  The Lord's supper is also about us Repenting of our sins.  Paul instructs us that many of us are weak and sickly because we fail to examine ourselves before we partake of the table.  Repentance includes confessing our sins and thanking God for the blood of Jesus which symbolically cleanses us from all unrighteousness.  Finally, the Lord's support is about us Renewing Our Covenant to love God and to love each other the same way that Jesus loved his disciples.  Jesus demonstrated the extent of his love by taking a towel and a basin and washing his disciples' feet.  In the same manner, if we want to see the fires of revival, then we must also commit to loving each other in the same extraordinary manner in which Jesus loved his disciples.
Reflection Prompt: The Lord has given us a "new commandment" to love each other. Let us seek to live it out in every moment, in every aspect of our lives -- in our families, in our churches, in our communities, and throughout the world.