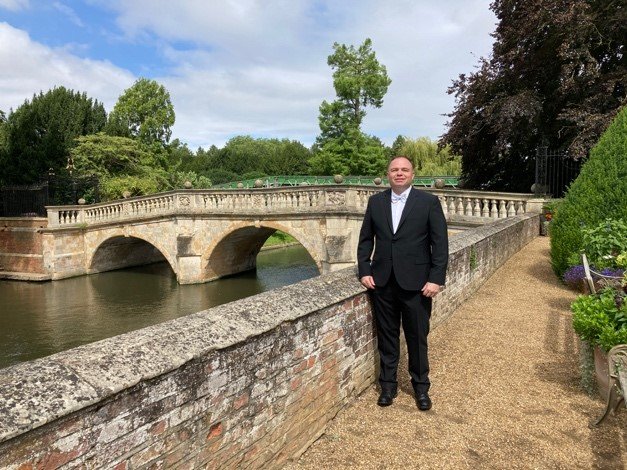 March 30, 2022
Reverend Kevin Highfield
Community
Connections: 

WTS MDiv 2018; WTS MTS Anticipated 2022; Methodist Church of Great Britain, Presbyter

Movie Title:
Sense 8
We Are Not Alone ~ Isaiah 49: 9, 12, 14, 16
God calls us to come out and be free; all of us, everywhere.  I found the hardest part about "coming out" as a gay man was coming out to myself.  I had spent over 35 years hiding within, denying that God could create such a creature as I am.  How could God love such a person everyone ridicules or hates?  Even today, people tell me that God doesn't love me as I am, certainly not as much as "normal" heterosexuals.  I don't deserve the love of a marriage blessed by God.  I am not worthy.  I am less than those deserving of marriage in the kingdom of God.  So, they tell me.
I have felt the pain of being forsaken, even thinking God has forgotten me, since all my Christian friends did.  I did not have Lazarus' friends who would push the stone away and unwrap me of the cloths of death as I came out.  This passage in Isaiah alludes to the suffering servant, to Jesus, who also felt the pain of being forsaken and forgotten.  We are not alone in our darkest feelings.  I wrestled with God until God gave me a new name.  It is engraved in God's very being.  It is not something inscribed in transient ink.  It is lasting, permanent, unforgettable.  I have only to reach out, to grasp God's hand, to remind myself that I am indeed God's beloved, in spite of the pains of this world.
Reflection: Have you ever felt God has forgotten or forsaken you in time of trouble? How did you get through it?