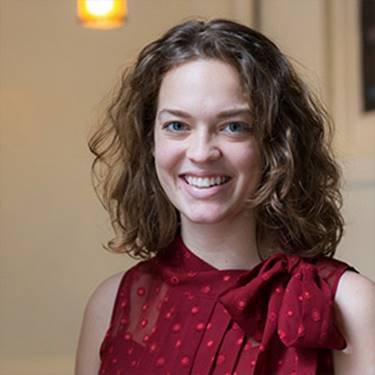 March 28, 2022
Liz Pruchnicki
Community
Connections: 

WTS Recruiter, Office of Admissions;
WTS MTS 2020; PC(USA)

Movie Title:
The Technicolor DreamLiz
Hope in Liminal Spaces ~ Joel 2:1-2
This "Day of the Lord" is serious business: there will be darkness and gloom, and clouds and even more darkness!  The day of the Lord will even bring an army that's bigger and more powerful than anything we've seen before.  This verse reminds me of Lent for a few reasons.  The call to penitence is familiar: if we don't change our behavior quickly, the future will be deadly.  This rings true in the face of our climate crisis, which if left unresolved, will make large areas of the planet uninhabitable.  However, when paired with the Lenten season, this passage has the unintended effect of also grounding the reader in hope.
The Lenten season is a liminal space: a time when the heavenly and the earthly sort of blend in to each other.  When we engage in a practice that reminds us daily of our commitment to and affection for the God that is love, we can be drawn into a different sort of living in those moments.  When God is centered in our days, we remember that God shows up in our lives: presenting Godself through the prophets, through prayer and through a commitment to our communities.  For that reason, Lent gives me incredible hope.  Although Joel warns us of a coming doom, and implores us to change our ways, Lent gives us the tools to do exactly that.
Reflection: What are the ways that you find hope in this Lenten season? How does grounding in that hope change your attitudes in these last few weeks?