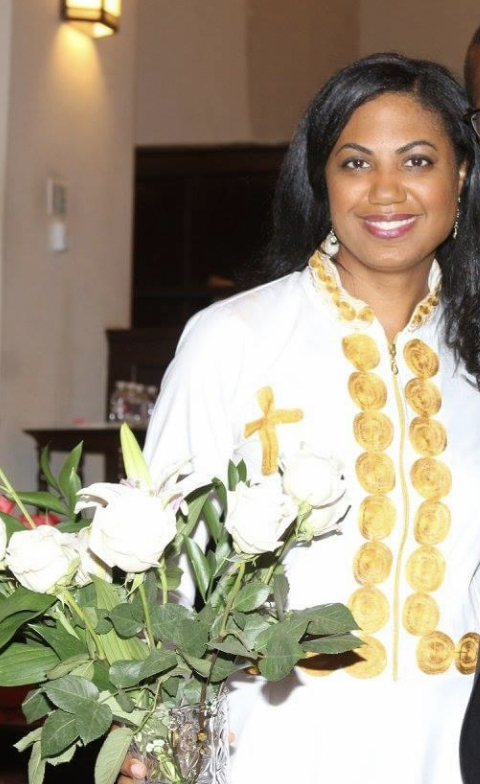 March 6, 2022
Rev. Dr. Stacey Cole Wilson
Community
Connections: 

WTS MDiv 2003, WTS Board Member; WTS Donor; Baltimore-Washington Conference of The United Methodist Church

Movie Title:

Dare to Be

Prayer/Litany for the 1st Sunday in Lent
~ Deuteronomy 26:1-11, Romans 10:8b-13,
Luke 4:1-13, Psalm 91:1-2, 9-16
Creator of the Universe and One who is able to keep us from falling
Thank you for the gift of Your presence.
Thank you for Being and for interconnecting our lives.
Your Spirit strengthens us and we are grateful.
Throughout this Lenten Season and thereafter, reveal Yourself.
You are the God who is with us
Leading, loving, healing, lifting, carrying, and holding each one of us
We have Your power and together we are the workmanship of Your brilliance.
Speak to us and enable our lungs to be full of Your breath.
Allow our minds to reveal Your thoughts and enable our actions to be just like yours.
On this first Sunday in Lent, speak.
As we work for peace with justice, You work with and in us.
As we grieve loved ones, comfort all in need.
As we feed those who are hungry, feed every heart.
As we clothe and provide housing for those in need, clothe and house your people.
Enable us to remove barriers that prevent affordable and safe housing for all.
As we visit those who are imprisoned, reveal your face in every person and in every room that makes justice real.
As we behold God visions and dream God dreams, give us the resolve to make them real.
Hope of the world,
Journey with us and cause each one of us to
Rise
With
You and make this world all that you intend.
In the Name of Love and Resurrection we pray,
Amen.
Reflection: What is God asking you to do for God's glory and the edification of God's people right now? God is with me to...