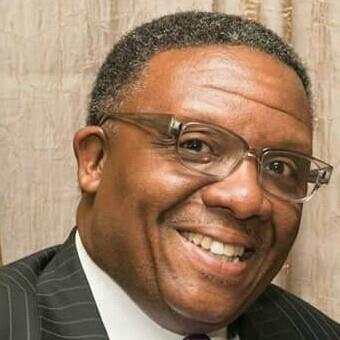 Day 4 - March 5

Rev. W. Antoni Sinkfield, Ph.D.
Community
Connections: 

WTS Associate Dean of Community Life; Husband, Father & PopTart (My Granddad Name); African Methodist Episcopal Church Pastor

Movie Title:

 The Magnificent Seven

Blessed Is. . .God's Plan to Bless Us
~ Psalm 1
An empowering aid towards fulfilling our desire to Lead in These Times is our embrace of God's plan to bless us.  Psalm 1 illustrates God's plan to bless is impacted by the company we keep.  Whether walking, standing, or sitting, we're challenged to be watchful with whom we walk; be smart about where we stand; and be selective with whom we sit to benefit from God's plan.
The text says avoid "walking in ungodly counsel."  For walking with wickedness may persuade us that bad is good!  And running with wrong may convince us that wrong is right!
And once we listen to "ungodly counsel," it invites us to "stand IN THE WAY OF SINNERS."  For we cannot "walk in ungodly counsel" without eventually "standing in sinners' way!"
And if we stand with sin too long, we'll soon find ourselves "sitting in the seat of the scornful."  Note the unfortunate digression from innocent pedestrian to interested spectator to committed participant—none of which are part of God's blessing plan.
For God's plan is to "delight in God's Law; and meditate on it day and night!"  We delight and mediate on God's Law by ingesting it hungrily, digesting it carefully, and dispensing it faithfully—positioning ourselves to not only receive God's plan, but to also share it with others. For then, "we shall be like trees planted by the rivers of water; our leaves shall not wither, and whatsoever we do shall prosper!"
So then, LEAD in these times equipped with God's plan to bless us!