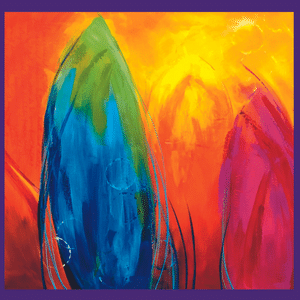 April 13, 2022
Rev. Sheila M. Beckford and Rev. Dr. E. Michelle Ledder
Community
Connections: 

Rev. Beckford: co-author of Anti-Racism 4REALS: Real Talk with Real Strategies in Real Time for Real Change; WTS Community Contributors; Pastor, John Wesley UMC, Brooklyn NY
Rev. Ledder: co-author of Anti-Racism 4REALS: Real Talk with Real Strategies in Real Time for Real Change; WTS Community Contributors; Assistant Minister, Metropolitan AME Church, Washington, DC

Movie Title:

Rev. Beckford: Always Seeking for Truth and Meaning
Rev. Ledder: Harry Potter and the Order of the Phoenix
Our Spirits Yearn for True Accountability ~ John 13:21-32
From biblical times to today, the human temptation to place blame upon another for unconscionable actions remains. Today's text places the incentive, values, and actions of Judas squarely upon Satan (Satan entered into him). How does Lent confront our unwillingness to hold ourselves accountable?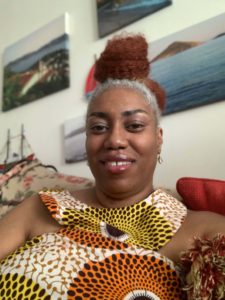 Rev Beckford's Response: Moving beyond excuses is essential in the spiritual work of anti-racism. For BIPAL (Black, Indigenous, Pacific Islander, Asian, Latino/x) people, "the Devil made me do it," must not be used or accepted to protect acts of racism.  The Devil didn't create the system of racism that denies basic human rights and dignity to BIPAL people.  BIPAL people, too, must hold ourselves accountable when we coddle supremacy manipulation (aka, white fragility) which serves only to enforce the tactics of racism.  Repentance begins with the kind of self-evaluation that will, first and foremost, dismantle not enforce systems of oppression.
Rev. Ledder's Response: Those of us who are white consistently place the blame of our own racism upon others.  We blame a system we didn't create, those "other white people," and anyone who calls us out on our racism insisting they are "shaming us" because they are not coddling us.  During this season of repentance, let those of us who are white refuse to blame others, Satan or otherwise, for our racism and the system itself.  Instead, we must own for ourselves an unrelenting responsibility to interrupt and dismantle racism always and everywhere.
Reflection:
For BIPAL people: Commit to not coming to the rescue of white people when they are confronted with their racism and their attempts to take attention away from the offense.
For white people: Interrogate and remove all excuses for not doing the work of anti-racism work.  Ask, "What forms of racism still benefit me by this/that excuse?"