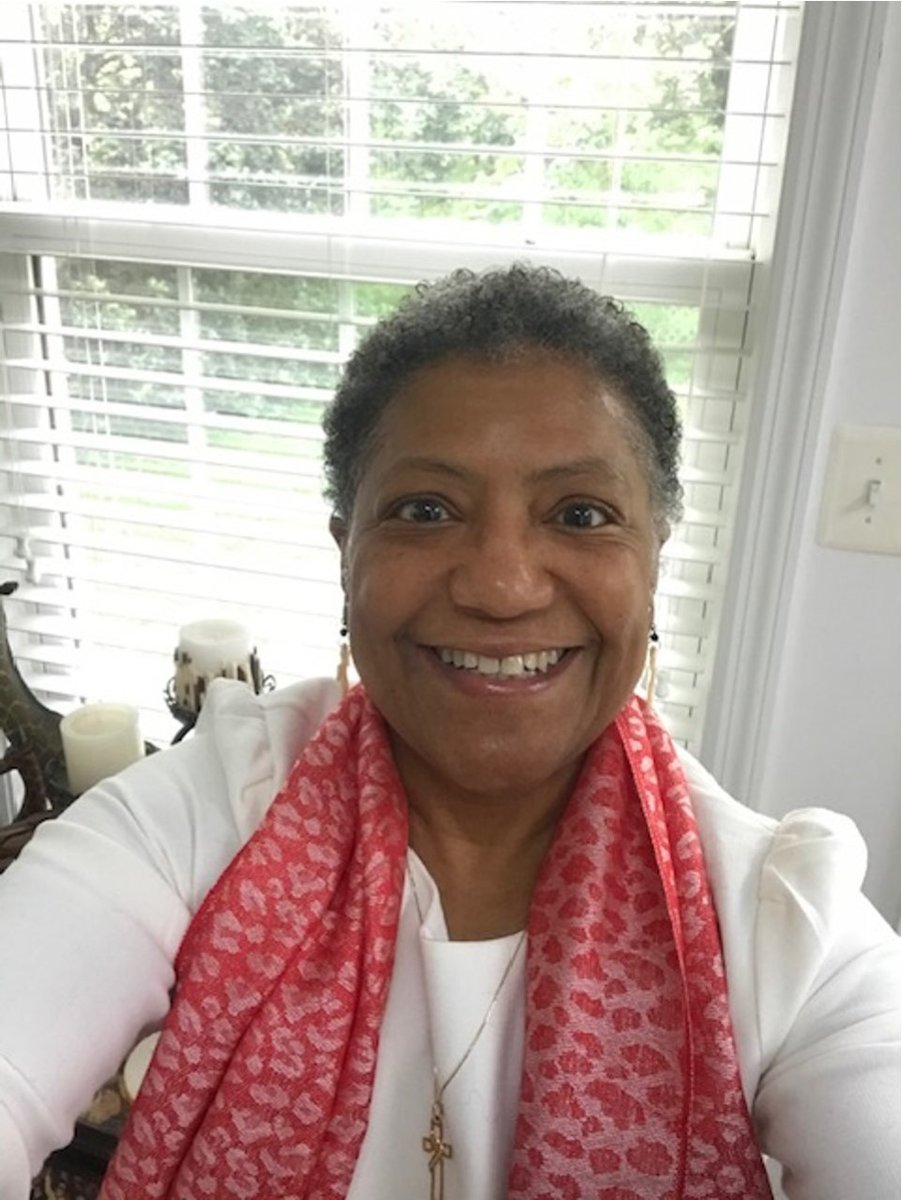 April 11, 2022
Rev. Dr. Monica R. Hargrove
Community
Connections: 

WTS MDiv 2003; WTS Board Secretary, Executive Committee; Wesley Council Donor; Community, AME Zion Church, Arlington, VA

Movie Title:
Waiting to Exhale
Redeemed ~ Hebrews 9:11-15
The season of lent is a sacred time during which I pause and reflect on the depth of God's love and my own unworthiness! The fact that God would sacrifice his only begotten son, Jesus, on behalf of his entire creation, in spite of our sinful nature, is something that I treasure! In other words, redemption through a one-time sacrifice offered by Christ himself is a gift that I treasure deeply!
As I reflect on the need to offer animal sacrifices for the atonement of sins prior to Christ's one-time sacrifice, I am truly humbled and grateful! I cannot imagine the number of animals it would have taken to cover the sins that I, alone, commit by thought, word, and deed each day! And I am even more grateful that Jesus' redemptive sacrifice spares us all of the need to offer innocent animals as sin offerings for the cumulative sins that each of us commits minute by minute, hour by hour, day by day!
I am most grateful that the redemption offered through the blood of Jesus represents a new covenant relationship with God! As I enter the Lenten season each year, I pause to thank God for another opportunity to renew the covenant offered through Christ's sacrifice on Calvary! I look forward to thanking him face to face when I am free to exhale this life on earth in exchange for eternal life with Him!
In the words of that great hymn by Fanny J. Crosby:
Redeemed, how I love to proclaim it!
Redeemed by the blood of the Lamb;
Redeemed through His infinite mercy,
His child and forever I am.
Redeemed, redeemed, Redeemed by the blood of the Lamb;
Redeemed, redeemed, His child and forever I am.
Reflection: In what ways do you show gratitude to God for his redeeming love? It's not something that any of us should take for granted! I encourage you to appreciate and cherish it daily, in ways that God sees and understands!