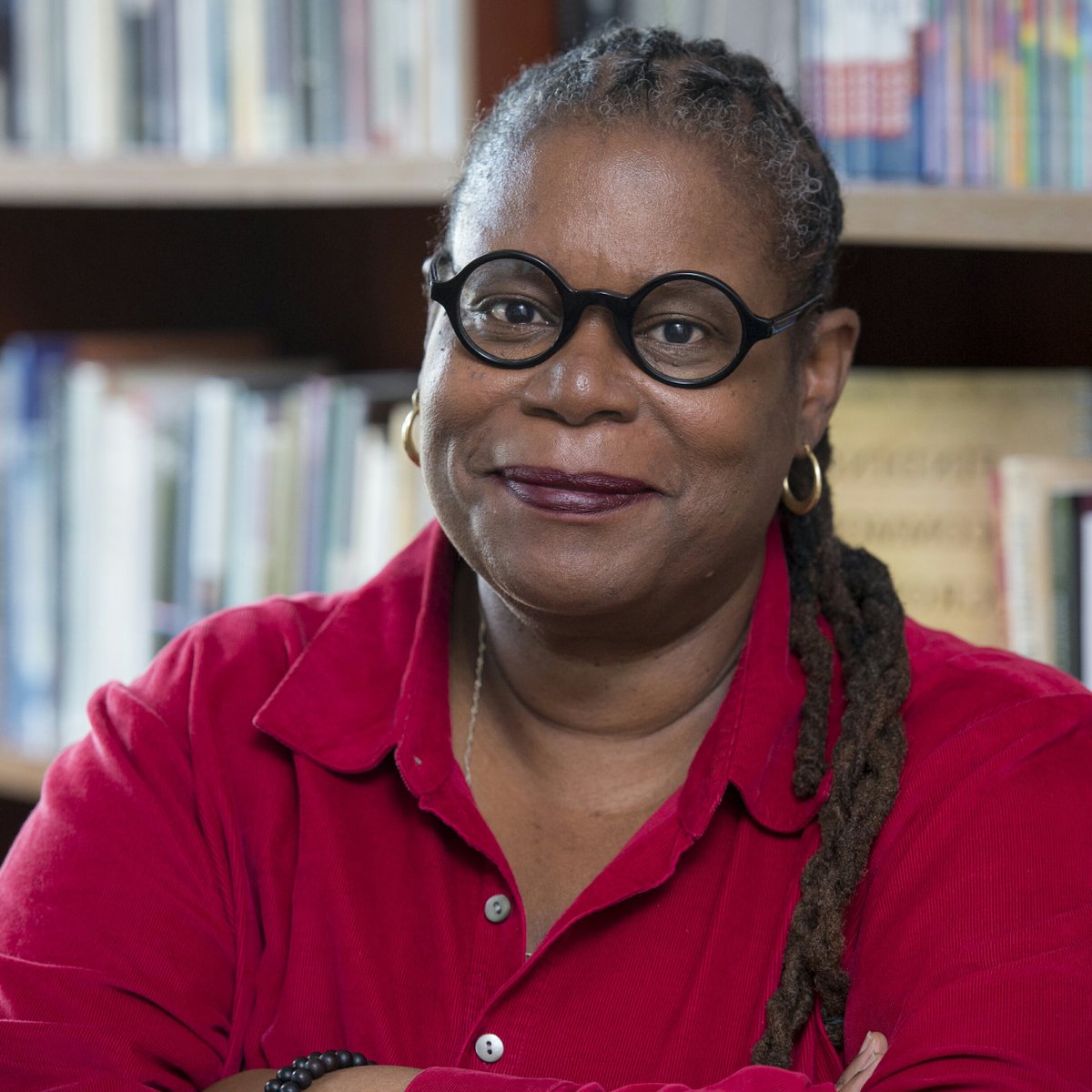 April 4, 2022
Fredericka Sands
Community
Connections: 

WTS MDiv 2016, DMin Student, Life Together Track; Alfred Street Baptist Church, Minister-In-Training

Movie Title:
Becoming: Almost, But Not Yet
Psalm 23 for Such a Time as This
Most gracious One who is beyond form or gender but as near as our breath.  Please hear us.
You are I AM; all that is; all we need.  You guide us with your Light.
You are the hedge that protects us and gives us rest in the silence even as green pastures fade and still waters boil because of our folly.
You daily revive our souls with hope even as we live in days of viruses and variants, extremisms, climate change, othering and alienation.
Because You are Immanuel You guide us and will not leave us alone to wander in confusion afar off from your path.
Though we walk through the valley of the shadows of unnecessary death, we who are called to be your instruments, will sound the alarm and lift our prophetic voices like trumpets against days of darkness and gloom, and days of clouds and blackness.  Yea though we fear the loss of our positions, reputations, money, titles, comfort, churches and our very lives, You are here to comfort.
You uphold us with a table spread with Holy sustenance even as the physical bodies of many go without food.  Help us to overcome the indifference, greed and hoarding that makes this so.
Help us to remember that Your anointing conveys a charge for our heart cups to run over with grace, forgiveness, and agape love.
Surely You are good and merciful.  In this we rely now and for all eternity where we dwell in You forever.
Reflection:  What does this represent to you?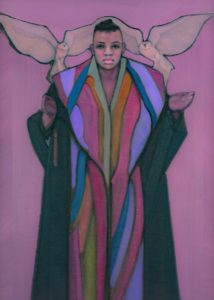 "A Brave and Quiet Heart" (2018), by Janet McKenzie.
(Used with permission of the Artist)