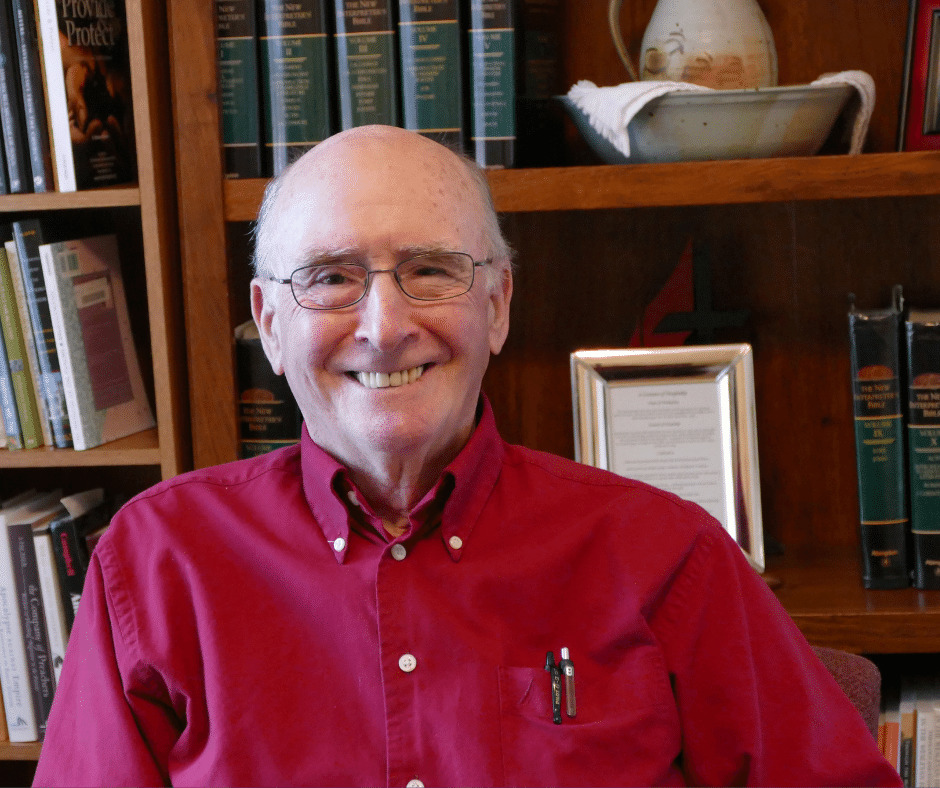 Good Friday
Day 45  -  April 02
Bishop Kenneth L. Carder
| | |
| --- | --- |
| Community Connections:  | WTS MDiv 1965; WTS Society of John Wesley 1992; WTS Governor Emeritus; Wesley Council Donor |
| Morning Theme "Song": | I begin each day reading, studying, and reflecting upon the Psalm of my year. For example, I am in my 80th year so I am living daily with Psalm 80. It is amazing how the Psalm speaks to me in new ways each day. |
RECONCILE
Re

conciled Through Shared Suffering ~ Isaiah 52:13-53:12
The reading from Isaiah emerges from the Babylonian Exile. God's chosen nation had been conquered.  The people were separated from their familiar and valued culture.  Confidence in God's promises waned. God had become remote or absent.  Suffering was the lived reality!  The once proud, prominent, and powerful nation was now defeated, bruised, battered, cut off!
The prophet's portrayal of the exiled nation aptly describes Jesus on the Cross— the incarnation of God's love, truth, and goodness-- now reduced to a bleeding, mocked, powerless, despised victim of mob violence resulting from the collusion of perverted religion and power politics.
The images of a suffering nation and a crucified Jesus are more than descriptions of events in the ancient past.  They are revelations of how God Reconciles and heals humanity.  God enters the suffering, takes upon God's self the powers of sin and death; and in the Resurrection, God weaves the suffering into the fabric of a Renewed, Reconciled, and transformed creation.
In those images of a suffering nation and the Crucified Christ is God's invitation to join God's continuing ministry of reconciliation.  By empathetically entering the suffering of others, we join the Triune God's reconciling mission.  Barriers are removed, hatred gives way to compassion, forgiveness replaces vengeance, and hope conquers despair.
The Apostle Paul stated it succinctly, ". . .in Christ God was reconciling the world to himself . . . and entrusting the message of reconciliation to us" (2 Corinthians 5:19).
Reflection: When have you experienced reconciliation or a deepened relationship by empathetically entering the suffering of another?