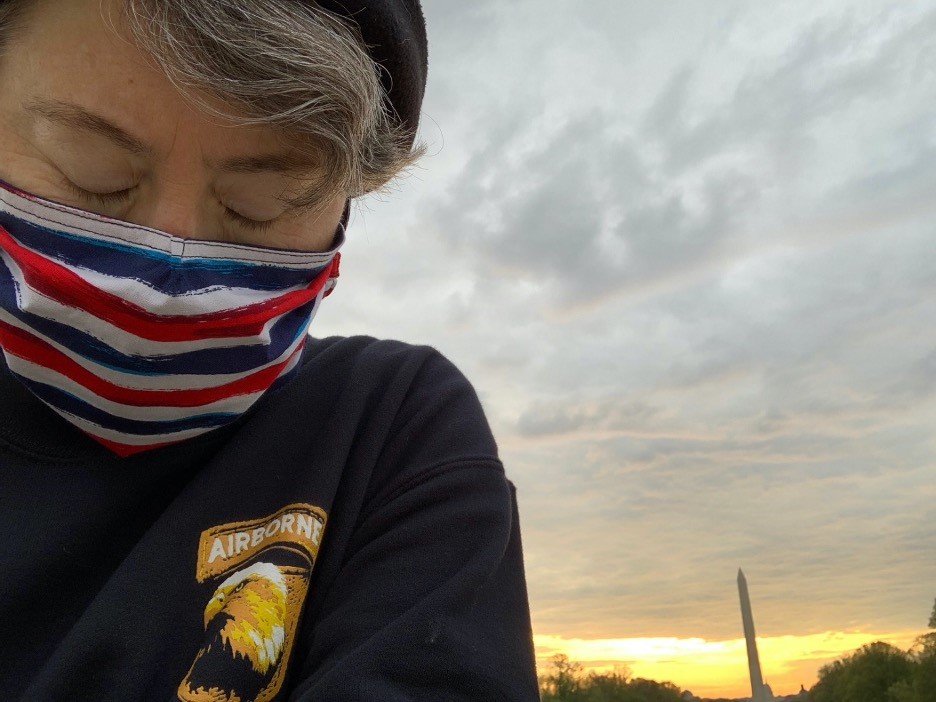 Day 33  -  March 21
Chaplain (Colonel) Karen Meeker
Community Connections: 

WTS Military Chaplain Doctor of Ministry Student; US Army Chaplain, Eighth Army Command Chaplain, Republic of Korea; Ordained UM Elder, Susquehanna Annual Conference

Morning Theme Song:

 
The God Who Sees, Nicole C. Mullen and Kathie Lee Gifford
RE

QUEST
We wish to see Jesus ~ John 12.20
I want to see Him
High and Lifted up
Conquering King for all to see
My Jesus, my miracle, my brand.
But what do I see?
Wounds and Deep scars
Sacrificed Lamb I see
My sins. My arrogance. My selfishness.
Oh God, how could this be?
Bid me not to look.
My eyes. My soul can no longer gaze
On the suffering I blaze.
Forgive my vain quest,
fleeting trophies, shallow desires.
I am blind. Naked. Mute.
Defiled dust deleted.
Blood soaked tears
Bring my vision into focus
I see compassion. Humility.
My neighbor. My true request.

Reflection: Do you want to see Jesus?