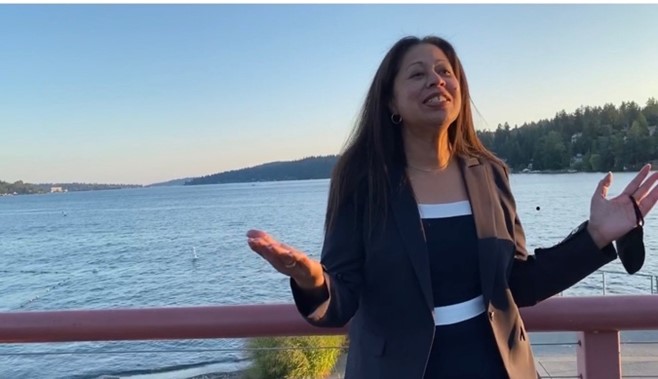 Day 29  -  March 17
Mele Taumoepeau Aho
Community Connections: 

WTS student, MDiv anticipated Fall 2021; WTS Office of Development student worker; WTS Student Council - Contextual Education Committee 2019-20; Internship – UMC General Board Church and Society 2019-20

Morning Theme Song:

 
Way Maker
Re

New ~ John 5.19-29
Today we read about the life of the impotent man in response to Jesus' act of righteousness and justice. In Jesus' judgment authority, he asked the man the first question that we often hear in court "do you want to be made well?"  Instead of answering a simple question, yes or no, he blamed others.  Jesus did not stop there; he gave the sick man and (us) a chance to choose how to live life.  Jesus commanded, "stand up, take your mat and walk," and he did.  But what if he did not and preferred to observe the sabbath as the Pharisees expected?  Perhaps an answer echoes in Isaiah 58 as he reminds the reader to take the sabbath to refrain from our own work and allow God to work within us, through us, and with us for His glory.
Lent is the time to dare to not act like the Pharisees.  Rather than being blind – to be perceptive, lame – to be robust, paralyzed – to be adept.  May we journey together this Lent with the saving presence of God through Jesus, guiding us to renew our commitment through Easter.
Reflection Question: How will a partnership with God make you stand up and take steps for renewal this Lent?