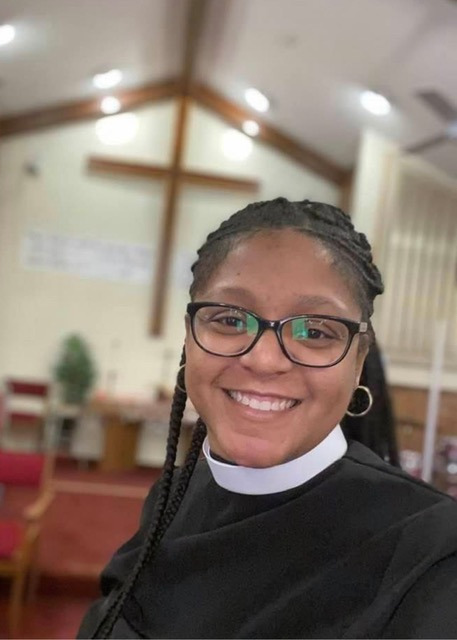 Day 26  -  March 14
Rev. Teaira Parker
| | |
| --- | --- |
| Community Connections:  | WTS MDiv 2019; Pastor, Greater New Jersey Conference of The United Methodist Church |
| Morning Theme Song: | Donald Lawrence & the Tri-City Singers, Deliver Me (This Is My Exodus) |
Re

imagine,

Re

position, and

Re

vitalize
~ Ephesians 2:1-10
No, no you are right.  None of us are perfect.  I am dead in my trespasses, disobedient, and follow the pleasures of my flesh.  When you said, "we are alive together with Christ," it made me think about Jesus' time in the wilderness.  If Christ can go into the wilderness and dare to reimagine a world that loves God and neighbor; dare to reposition a religion to focus on the character of God; and dare to revitalize people of The Way to live as God created us to, then why can't I?  Jesus was being tempted during those 40 days and He still came out with a solid resolve to do His fathers will.
So regardless of what obstacles are in front of me, I too can dare to reimagine a world that can love each other regardless of our differences.  I can reimagine what's possible in 2021 and beyond.  I can reimagine a system that no longer has limits.  I too can dare to reposition myself from ignorance to reeducation, from sin to forgiveness, from hate to love, from racism to equity and inclusion.  I too can revitalize my community with what you said in your word...grace, kindness, faith, the gifts of God.
So, on this fourth Sunday in Lent, I resolve to endeavor to reimagine what God can do; reposition my thinking to do what God empowers me to do, and revitalize those around me, because I am God's good work.
Reflection: If given the opportunity, what would you reimagine, reposition, and revitalize?