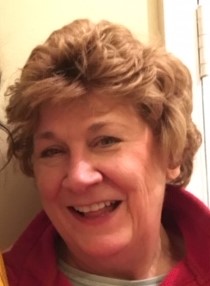 Day 19  -  March 7
Rev. Kathy Kohl
Community Connections: 

WTS MDiv 1986; WTS Adjunct Faculty in the PMM program; retired elder in the Baltimore-Washington Conference

Morning Theme "Song":

     
running water -- like a babbling brook
Finding  Sabbath  in 

Re

-Cycling  the  Old  and  Unwanted
~ Exodus 20:1-17
The Old Testament lesson for this third Sunday in Lent focuses our attention on God's expectations for our lives that help us find abundant life. The invitation to Sabbath is one of these expectations.  Sabbath is for the purpose of our taking time to really know God's profound love for us and to be nurtured for the journey of being God's people in the world.
Since 2011, I have been finding Sabbath through a creative time apart, re-cycling the old and unwanted.  I am part of a small group that takes old and unwanted jewelry and re-cycles it into new jewelry creations.  We sell this new jewelry, and all proceeds go to groups serving the marginalized in our society or seeking justice in the world. Our stated ministry is to re-cycle gems and beads to "re-create a kinder, gentler world."
Although I began this to have fun and find community with my friends, what I discovered was that re-cycling elements in this creative endeavor was an experience of becoming more aware of what already is.  It was a time of being apart with God, working with that which God has already provided.  As we have brought new life to these old elements, we experience God working in and through us towards a greater good.  It is Sabbath and a time that always brings refreshment for our other work and ministry.
During this time of pandemic and great social unrest in our nation, God's invitation to Sabbath is essential to our being ready to serve God's people.
Reflection: How is God seeking to nourish you through a time apart that will support you for your ministry in the world?