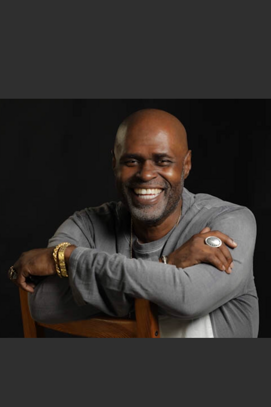 Day 15  -  March 3
Dr. Leven "Chuck" Wilson
| | |
| --- | --- |
| Community Connections:  | Wesley Council Donor |
| Morning Theme Song: | Beautiful Life by Chuck Brown |
Re

store Me ~ Psalm 23
The idea of being restored and redeemed begins with a concern or challenge in our lives.  As we face mounting social perils that question our faith, we must remember Psalms 23:3, He restores my soul: he leads me in the paths of righteousness for his name's sake (ESV).
The day we are born we begin our ultimate rebirth.  Through this process we will face sickness, financial obstacles, and multilevel challenges that appear to take a piece of our mind, body and spirit.
These life challenges also provide us with wisdom and strengthen our faith in God.  It was once said, "We are strong because of our weakness and wise because of our doubt."  Without weaknesses and doubt we would not experience God's mercy and grace which restores our souls and regulates our minds to trust God.
Restoration is a part of your words, actions and commitments.  Are you living to live again or are you disregarding your privileges to be restored?  Whatever your challenge, it's a pathway to being restored and redeemed.
As believers our words, actions, and commitments are demonstrations that we are redeemed daily.  Be intentional and careful with using words that can give life or bring despair.  Consume your daily activities with sharing hope with others and commit to trusting God's redemptive power.