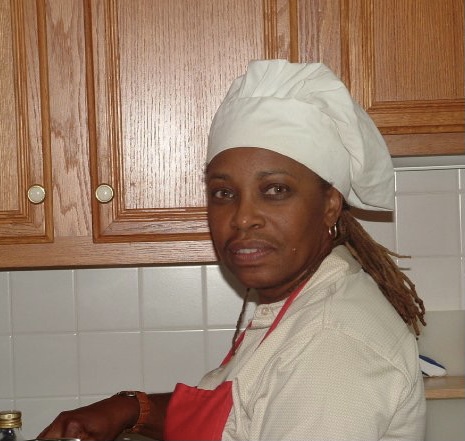 Day 11  -  February 27
Pamelia K. Moore, DMin.
Community Connections: 

WTS MDiv. 2020; Member of First Baptist Church of Glenarden; Alpha Kappa Alpha Sorority, Incorporated Omega Pi Omega Chapter, President

Morning Theme Song:

  
I worship you almighty God, there is none like You
RE

CIPE
Taste the Flavors Pound Cake ~ Psalm 34:8
2 ½  sticks butter                                                  1 teaspoon of each flavoring
3 cups sugar                                                             vanilla
5 eggs (well beaten)                                             rum
3 cups cake flour                                                    butter/almond
½ teaspoon baking powder                              lemon
1 cup milk                                                                   coconut
Preheat oven 350°
Grease and flour tube pan.
Cream butter and sugar until light and fluffy. 
Add eggs to creamed mixture and beat.
Combine flour and baking powder into sifter.
Alternately-sift flour mixture into egg mixture with milk.
Stir in flavorings.
Pour batter into pan.
Bake for 1½  hours.
Cool in pan on wire rack for 20 minutes.  Remove cake from pan and continue cooking.
Taste and See!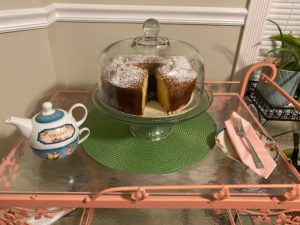 There are aromas of delicious baked goods sitting on the counter to be shared with anyone who enters into the hearth of my home.  As they sample a morsel or two my ears perk up to hear, "This taste so good.  May I have more?  What's your secret?"
Each day we have an opportunity to invite those we encounter to taste and see that Lord is good.  The joy unspeakable, the kindness displayed, the love that flows from one to another, and the outstretched hand will open the door to, "tasting and seeing that the Lord is Good."  Psalm 34:8