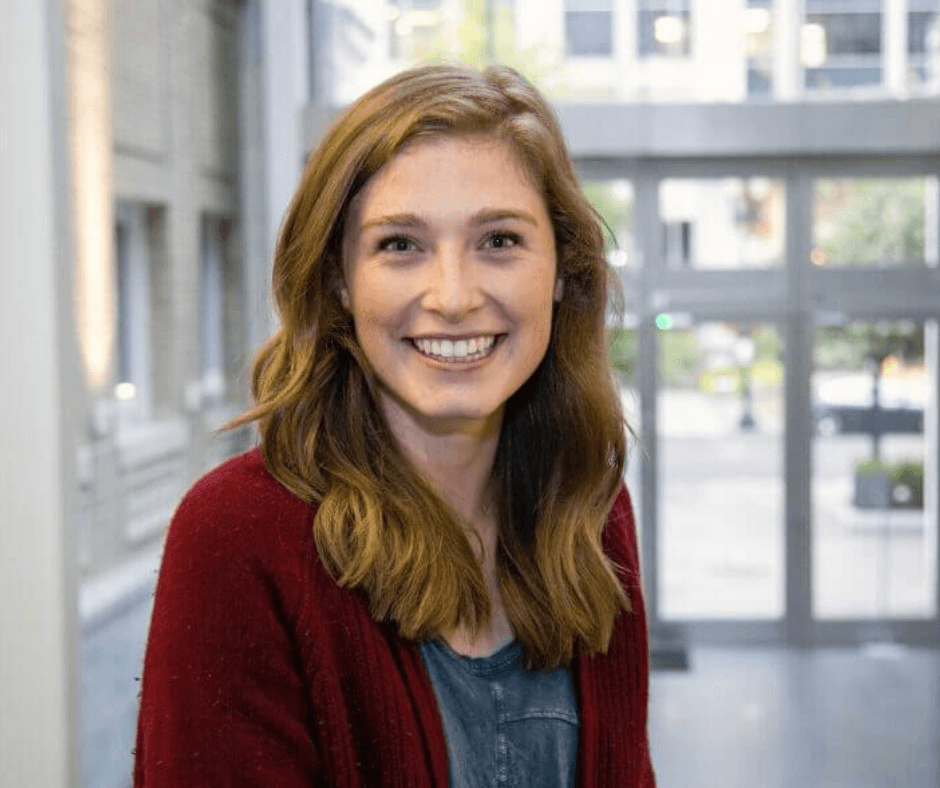 Day 5 -March 1
Claire Coker
| | |
| --- | --- |
| Community Connections:  | 3rd Year WTS M.Div. student |
| Superpower:  | Propagating too many houseplants. Let me know if you want a cutting! |
 "Community of Creativity"
Inspiration:
"You Do Not Have to Be Good" Exhibit by Cheryl Agulnick Hochberg.
 "Wild Geese" by Mary Oliver.
"For Longing" by John O' Donohue from To Bless the Space Between Us.
I had the honor of photographing this exhibit in celebration of Wesley's Luce Center for the Arts and Religion. This photo represents Wesley community for me in two ways. First,  this photo remind me of the consistent invitation to creativity at Wesley. Even the opportunity to grab my camera and capture this moment marks something special about Wesley's values. I've experienced a readiness to affirm talents even if they feel shaky, collectively maintaining profound trust that we all have something to offer.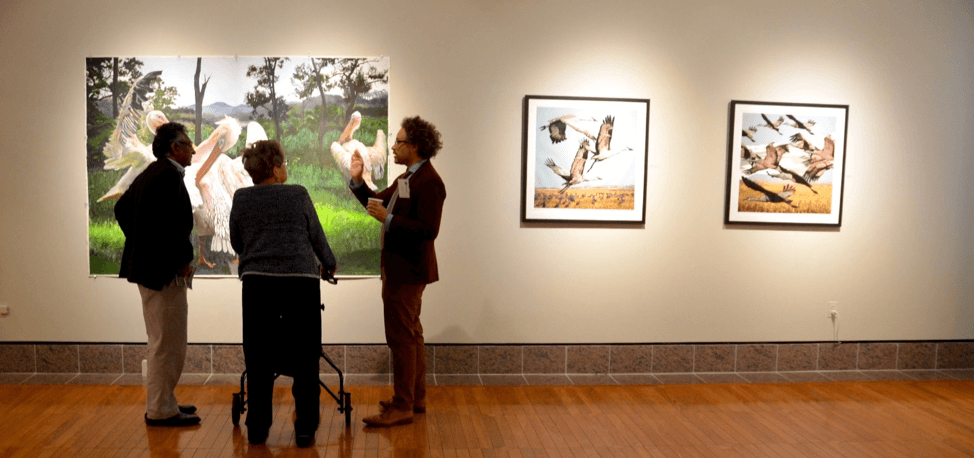 Second, this photo represents Wesley because it captures a communal moment of reflection. Observing members of the Wesley community react to art, I see a celebration of different perspectives while responding to this shared invitation to curiosity. Our time together is often marked by meaningful wondering and admiring, celebrating how our unique stories enrich that wondering together.  
I'm thankful for the sense of belonging at Wesley in the midst of asking questions, whether about art, religion or everything in between. In the words of Mary Oliver (whose poetry inspired the artwork in the photograph), the community at Wesley has continually announced we each have a "place in the family of things."
John O' Donohue captures my prayer for Wesley this Lenten season: "May the forms of your belonging – in love, creativity and friendship – be equal to the grandeur and call of your soul."