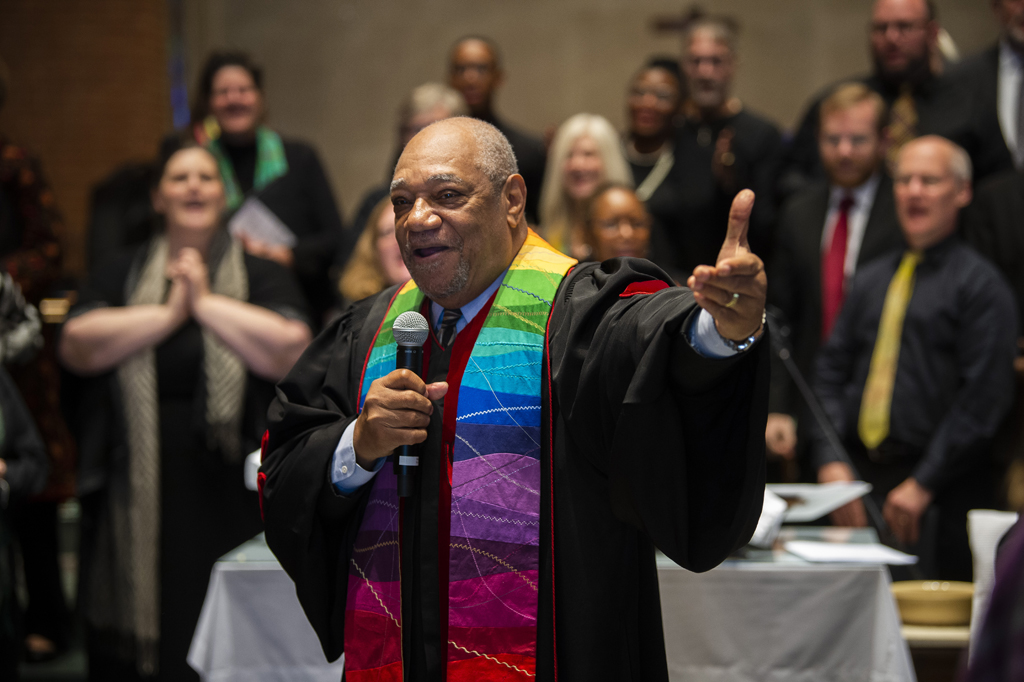 Resurrection Sunday - April 12
William B. McClain
| | |
| --- | --- |
| Community Connections:  | Mary E. Joyce Professor Emeritus of Preaching and Worship, taught preaching and worship for 34 years at Wesley Theological Seminary |
| Superpower: | Supernatural eloquence in oratory skills |
It's Easter!  ~ John 11:25
It is Easter, the anniversary of his resurrection, the Queen of Festival days, the anniversary of the Lord's rising as the shining sun and the Son of Righteousness.
It is Easter, the day of the celebration of the most important claims the Christian faith makes: that sin and death have been defeated; that love ultimately triumphs over hate and evil; that truth – even though placed on the scaffold, lynched on a tree, denied by a Congress, and even though crucified, crushed to earth, and buried – will rise again! 
The God of the Passover of Israel and the God of the Paschal Lamb of Calvary is but ONE GOD!   The connection between the God of Sinai and the God of the empty tomb, is complete; the God of the Exodus is the same God of Easter:  "I Am who I am,  and who I will be"  is revealed, fulfilled, and identified AS THE SAME ONE who claimed to be the Truth – and not only claimed, but became the Resurrection:  "I AM the resurrection and the life…" (John 11:25).  Death has been defeated; the grave is not an end but a beginning; the grave is not a dead end and an alley that goes nowhere, but instead is a broad street, Main Avenue, if you will!  God has won the battle and we can claim the victory!  Let the whole community, yes, let the whole world sing with joy Wesley's Easter Anthem: "Christ the Lord is Risen Today, Alleluia!"