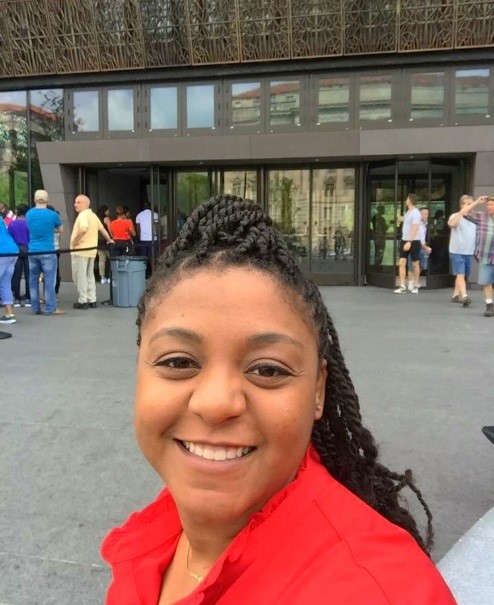 Day 39 - April 4
Teaira Parker
| | |
| --- | --- |
| Community Connections:  | Wesley Theological Seminary Alum, 2019; Senior Pastor, St. John's UMC, Berlin, NJ                       |
| Superpower:  | Enhanced senses |
Worship while trusting God ~ Ezekiel 37:21-28
In a day and time where these United States are divided, and souls have been rendered unto Caesar instead of taxes, it is always a welcome peace to know that the God of our ancestors, the God of the Bible has been here before and has a track record of healing nations.  The good news is God's glory dwells among God's people.  If we believers can remember that we have been claimed by God, then we can offer true worship in spite of what we see in front of us.   
True worship lives in awe of God and leaves us interested and engaged.  As we experience our worship more deeply, we begin looking towards God because in its purest form, worship leads us from an experience of awe into a moment of delight in God's presence.  A moment of joy, sometimes unspeakable, sometimes fleeting, sometimes surprising, makes worship authentic.
Awe and delight do not necessarily arise only in positive occasions.  Even in difficult situations, when we practice gratitude, we find ourselves ushered into a sense of the "steadfast love of God."  As we worship, our sorrow turns to gratitude, and truth rises.  As we bring all the circumstances of our lives into the presence of God; as we speak and pray honestly about ourselves open to the sense of God, worship becomes authentic and relevant.  For, authentic worship is truthful worship.
As we continue to navigate these tumultuous times, let's remember to worship God.  Because we serve a God who is a covenant and peace-making God.  A God who will remind us that regardless of what we see, God offers peace in the middle of the storm.