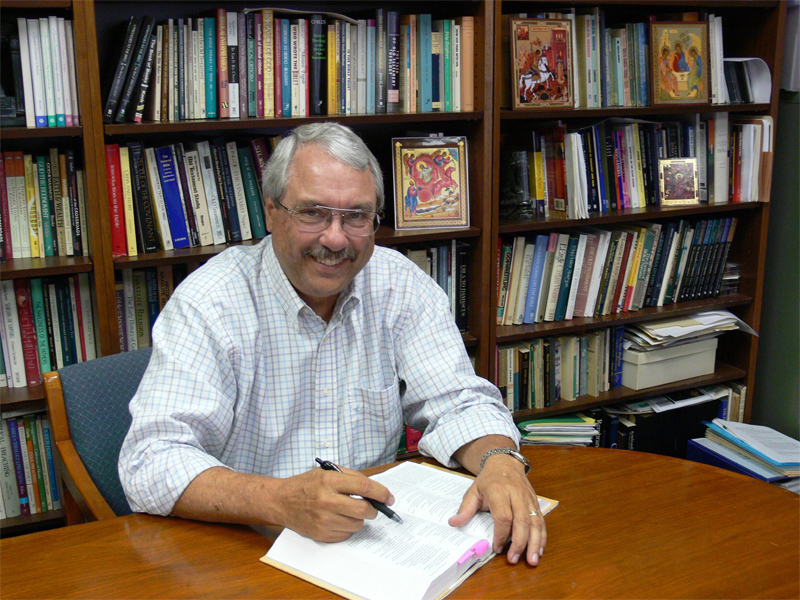 Day 32 - March 28
Bruce Birch
| | |
| --- | --- |
| Community Connections:  | Wesley Theological Seminary Dean Emeritus and Professor Emeritus of Biblical Theology          |
| Superpower:  | Ability to see whole picture |
The Enemies of Community  ~ Jeremiah 11:18-20; John 7:37-52
             Nothing undermines the idea and the experience of community more thoroughly than the notion that some persons, by definition, stand outside of the possibility of community.  When we begin to think in terms of the dichotomy of "us" and "them" we destroy community, not only with those we disparage, despise, or discount, but with the very community we are hoping to preserve.  We begin to look at all of those around us thinking they might really be a part of or sympathetic to those who are "other" than us.
            Jeremiah found even his friends and family turning against him, and even threatening his life, because he spoke out against the positions of the political and religious authorities of his time.  But the failure to heed his voice or consider his message led to the destruction of Jerusalem and the exile to Babylon.
            In the passage from John for today, Jesus is despised by the authorities not because some view him as Messiah, or at least as a prophet, but because he is from Galilee.  He does not fit the narrow categories they have defined for those who teach, or lead, or preach.  And in exclusion they have allowed their own community to be poisoned by hatred and rejection.  They even turn on a member of their own circle, Nicodemus, who argued for openness.  In the end they lend their voices to the violence that takes Jesus' life.
            Community cannot endure if it is defined by exclusion and fear of otherness.  Community thrives on openness, inclusion and love.  Every generation seems to need to learn this anew.