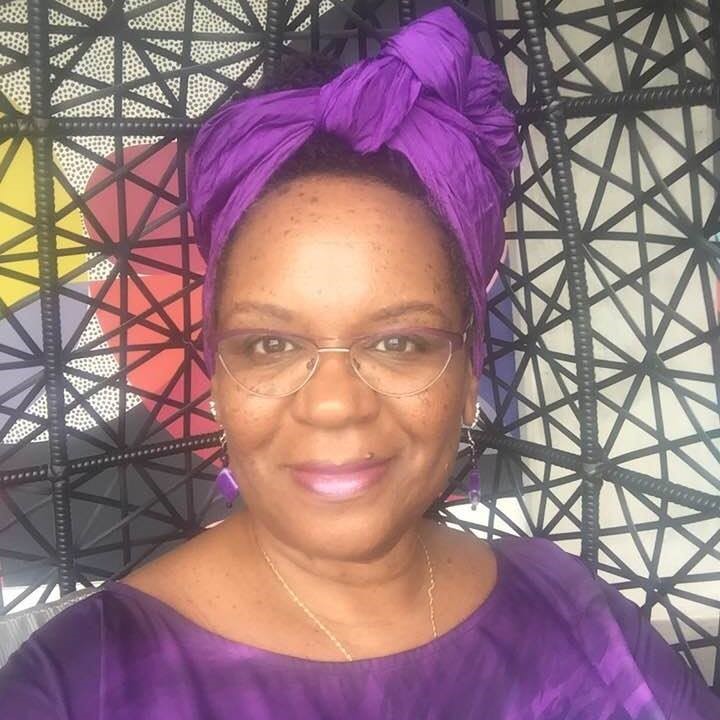 Day 31 - March 27
Rev. Raedorah Stewart
| | |
| --- | --- |
| Community Connections:  | Wesley Theological Seminary Director of the Writing Center; WTS D.Min. student                        |
| Superpower:  | Pantone 266-2738 (or, the color commonly known as Purple) |
Maker,  Keeper,  Lover ~
inspired by the writings of medieval mystic Julian of Norwich
who names the anthropomorphic God with being sans gender
God, our Maker 
Raises her arms wide open 
Beyond the expanse of her breasts 
Marveling at her holy handiwork in us.
God, our Keeper 
Holds the world in his hands 
Compassionately adoring our frailty 
Comforting earth's groans and mothers' laments through us.
God, our Lover 
Speaks to our hearts 
Hope—in spite of.  Joy—because of.  And Love—regardless. 
Calling us God's own and sending us out to welcome others in.
And so it is.
Ashe.
Amen.