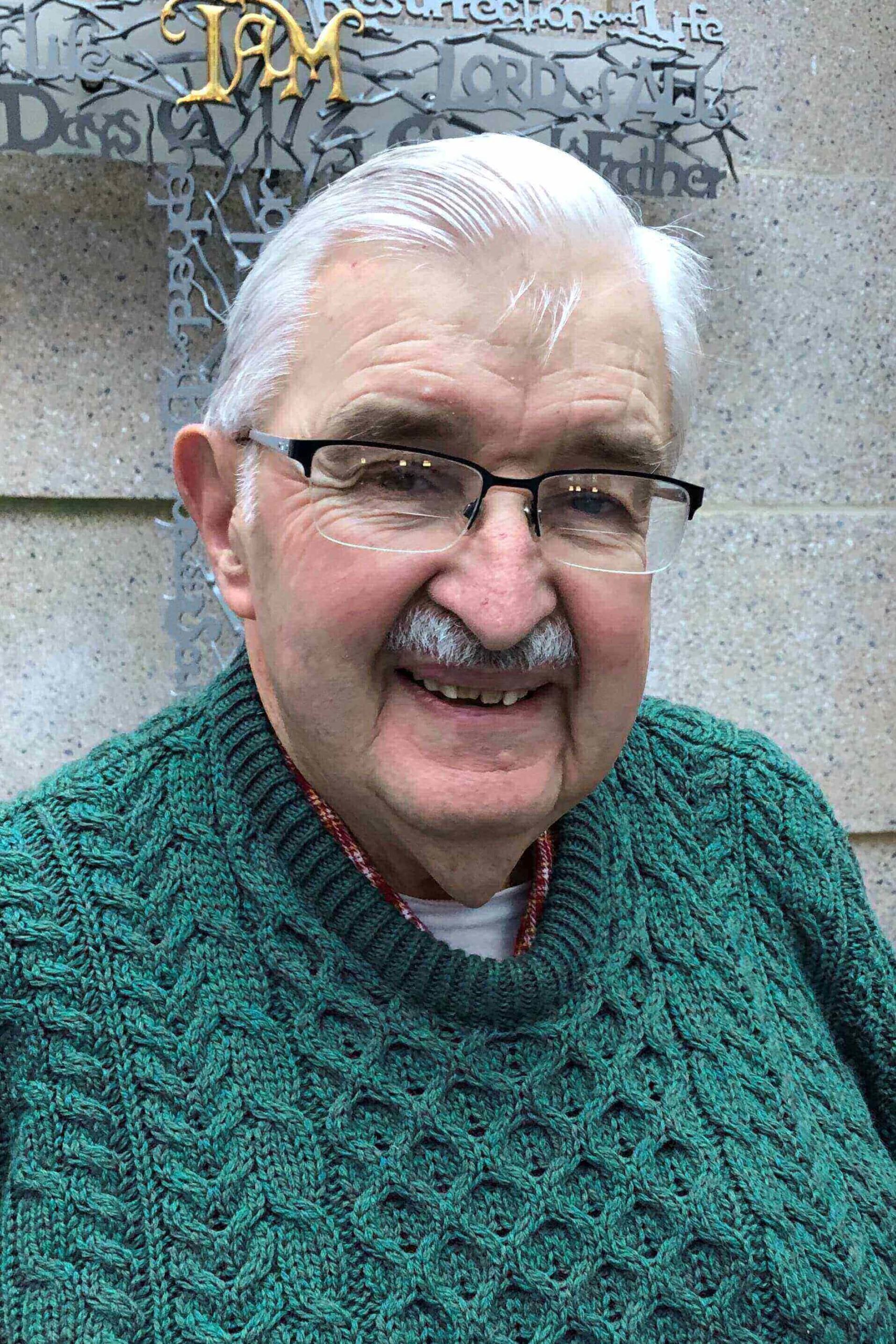 Day 30 - March 26
Rev. Carl Ford Peterson
| | |
| --- | --- |
| Community Connections:  | Wesley Theological Seminary M.Div. 1969; Returned to Wesley last year for the commencement at National Cathedral – celebrated 50 years of graduating from WTS; Member of the governing Board of Preachers' Aid Society of Susquehanna Conference; Board of the New Cumberland Olde Towne Association, New Cumberland, PA   |
| Superpower:  | Empathetic Listening |
Standing In The Breach ~ Psalm 106: 6-7, 19-23
        In the wilderness, the Israelite people had abandoned the God who had rescued them from slavery and the Egyptians.  The God of infinite patience had come to the end of the rope and was ready to destroy the entire nation.  But Moses interceded with the Lord. "Turn from your fierce anger; relent and do not bring disaster on your people." [Exodus 32:12]  The Lord heard Moses and relented.
            In the Christian community, intercession is glue that holds us together. "Moses, his chosen one, stood in the breach before him." [Psalm 106:23]  I learned the power of "standing in the breach" when routine surgery, in the summer of 2019, brought many complications; and, I spent 19 days in Harrisburg Hospital.  My family kept vigil at my bedside.  When I was in the ICU several pastors surrounded us even as I was unresponsive and on a ventilator.  The community of faith interceded with prayers, and cards, and evidence of support.  During my road to recovery, all who stood in the breach with me sustained me, and I took renewed confidence to stand in the breach for others.
            During this season of Lent, we focus upon Jesus Christ.  In his journey to Jerusalem, in his arrest on the Mount of Olives, through his suffering and passion, his cruel death on the cross, and his lonely isolation in the tomb, Jesus "stood in the breach" for us.  Through each day and in all circumstances of life we can experience the power of One who stands in the breach for us.