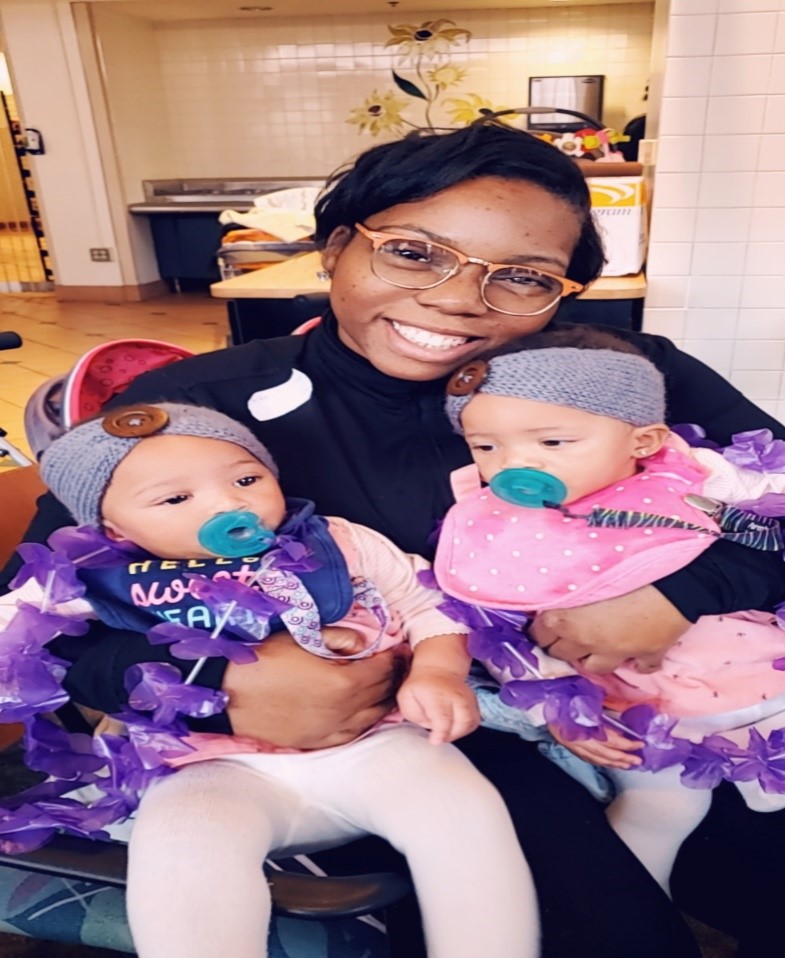 Day 26 - March 22
Eshe Frett
| | |
| --- | --- |
| Community Connections:  | Metz Culinary Management Chef Manager at Wesley Theological Seminary    |
| Superpower:  | I have twins |
Comfort ~ Psalm 23
Psalm 23  has always been one of the few scriptures I can recite from memory.  In high school as a senior, I had it embroidered on my senior sweater.  It is a scripture that evokes a sense of comfort and peace whenever I read or hear it.  Comfort is also an element I try to include in my food.  We often use food as an emotional item; when we are happy, we eat; sad, we eat; need comfort, we eat.  One of my favorite comfort foods to make are soups.  A soup that I have made here at Wesley that is always well received is my Creamy Sweet Potato Soup.  I've included the recipe below; I hope you experience the same comfort I do as you try it!
Creamy Sweet Potato Soup
Makes 10 servings
Ingredients 
3 cups mashed sweet potatoes
2 qts heavy cream
1 cup packed brown sugar
.5 tsp ginger powder
.5 tsp ground cloves
.5 tsp nutmeg
1 tsp cinnamon
Salt to taste
Directions 
Add all ingredients to pot and stir to combine.
Cook to a rolling boil.
Add more or less heavy cream to match your desired consistency.