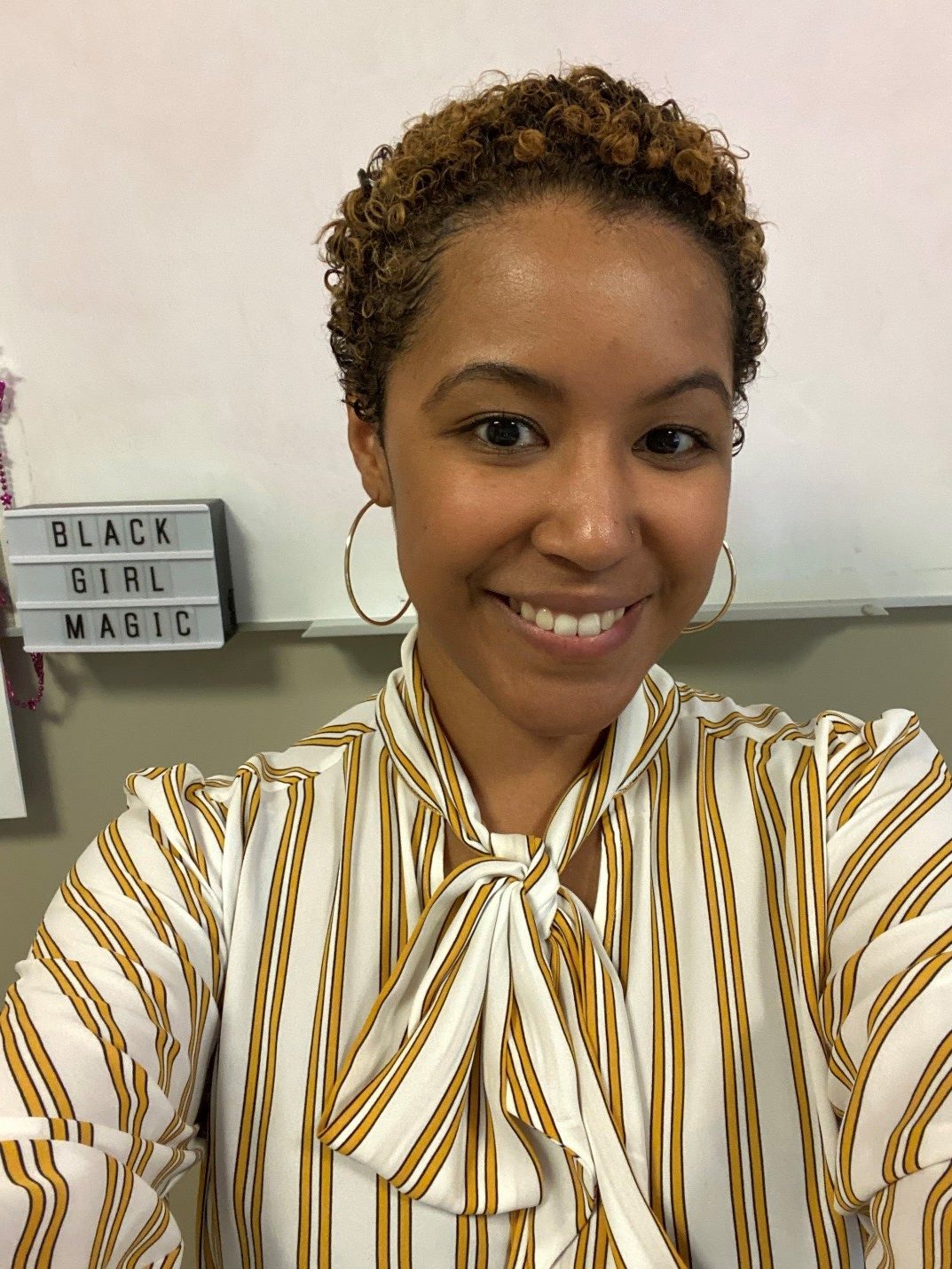 Day 24 - March 20
Monica Sharp

Community Connections: 

Wesley Theological Seminary
Director of Residence Life                      

Superpower: 

Curiosity and Compassion
Sunday Dinners ~ Mark 12:33; Galatians 5:14 
This is a dish I've enjoyed since childhood.  My granny would make it for major holidays and many Sunday dinners, but when she fell ill in 2014, that responsibility was passed to me. While the casserole itself isn't unique, I've played with the recipe over the years, making it uniquely mine.
Broccoli, Rice, and Cheese Casserole
Ingredients
2 c. Brown Rice
1 can Campbell's Mushroom Cooking Soup not Cream of Mushroom
2 c. Vegetable Broth 
1-2 packages SteamFresh Broccoli
8 oz. block Extra Sharp Cheddar
8 oz. block Monterrey or Colby Jack
1-2 c. Unsweetened Oat Milk
Salt
Pepper
Paprika
Parsley
1 small Yellow Onion, diced
1 tbsp. Grapeseed Oil
Directions
Preheat oven to 375°.  Bring broth to a boil.  Add rice, lower the heat to medium-low, cover, and cook for 10-15 minutes.  Do not overcook.  Microwave broccoli per the instructions.
 To make cheese sauce:
Shred cheeses, putting aside ½ cup cheddar.  Try not to snack!
  Heat the oil over medium heat, then add the onion, cooking 3-5 minutes.  Pour the milk, and let it come to a simmer.  Slowly whisk in the shredded cheese until it has completely melted.  Add more milk if sauce is too thick. Lower heat slightly, then add cooking soup. Stir until blended, and season as needed. 
Combine everything in a baking dish, and top with reserved cheese, paprika, and parsley.  Bake 20-25 minutes.  Test a small corner to ensure everything is cooked, then put under the broiler until cheese is bubbling.
Enjoy!