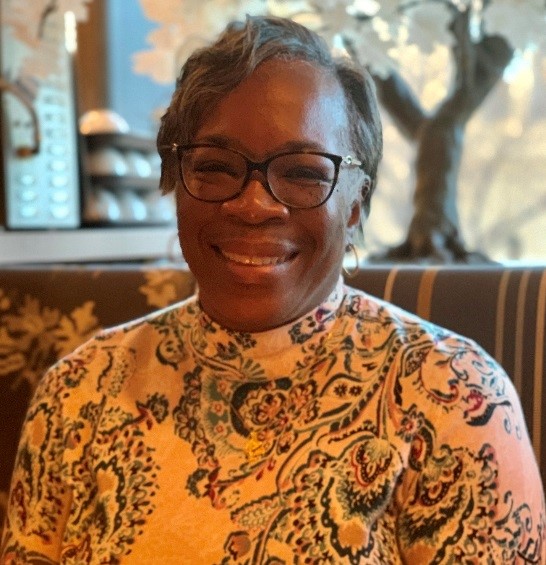 Day 16 - March 12
Tonya Miles
| | |
| --- | --- |
| Community Connections:  | former Executive Assistant to President David McAllister-Wilson and Secretary of Wesley Theological Seminary |
| Superpower:  | Faith |
Prayer for Our Hearts ~ Jeremiah 17:5-10; Luke 16:19-31; Psalm 1
Heavenly Father, hear our prayer. 
Lord, oh Lord, let our hearts recognize that there are only two ways of living – hearts that trust in mere mortals and hearts that trust in you, our LORD God.  Blessed are we who trust in you as our Lord.  You are our living water in which we will always bear fruit in its season.  We cannot deceive you as you look at our hearts; so, Lord, cleanse our hearts so we might serve thee.  Let not our hearts harden but let us realize when to render service with compassionate action. Let our hearts show concern for our neighbors and if not, let us quickly repent and serve those in need who are in our midst. 
Lord, bless us with wisdom to heed your call to follow the path of righteousness so we may obtain your blessings.  Lord let us not follow the advice of those who rebel against you. Let our way be your way that which is pleasing in your sight; and, should it not be, let us move swiftly towards your way.  Lord, let not our hearts be confused by practicing what we hate to do instead of practicing what we long to do.  For Lord, we find delight in your way and with it being on our hearts night and day.  We devote our hearts to you, Lord, for we know that you care for us.
We submit this prayer in the name of Jesus our Lord and Savior.  Amen.