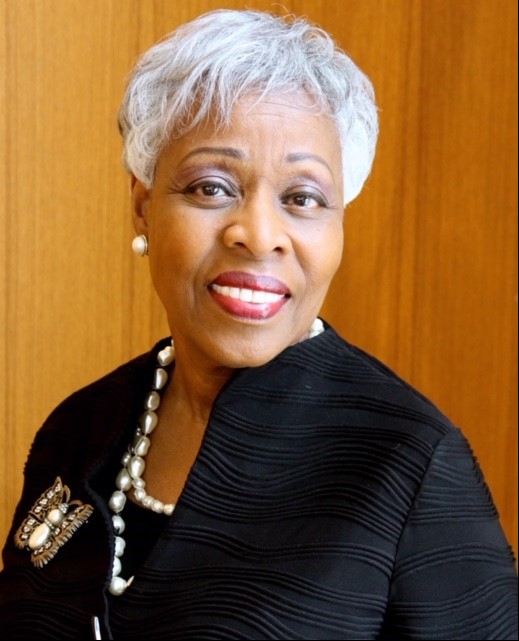 Day 13 - March 9
Brenda Girton-Mitchell
| | |
| --- | --- |
| Community Connections:  | Wesley Theological Seminary Graduate 2004; WTS Board Of Governors, Emeritus; Wesley Council Donor, Metropolitan Baptist Church, Silver Spring, MD. |
| Superpower:  | Faith |
Does Anybody Want to be Holy?
Lord, prepare me to be a sanctuary
Pure and holy, tried and true
With thanksgiving, I'll be a living
Sanctuary for You
It is you, Lord
Who came to save
The heart and soul
Of every human (man)
It is you Lord
Who knows my weakness
Who gives me strength,
With thine own hand.
Lead Me on Lord
From temptation
Purify me
From within
Fill my heart with
Your holy spirit
Take away all my sin.
Thompson, John W. and Randy Scruggs. "Sanctuary".
Whole Armor Music and Full Armor Music Publishing Company, 1982. 
"Holy" is a challenging word. Holy means to be set apart.  Holy means to live to a godly standard. Jesus challenges us with specific imperatives in the gospels. God commands us to be holy because God is holy.  Would God ask us to be something that is impossible?
During my time at Wesley, "Sanctuary" became one of my favorite songs.  The words we sang were only the chorus.  I was blessed when I discovered the existence of these additional verses.
So, in this season when our culture is overexposed to negativity, I am lifting this song as my prayer.  I am evaluating my behavior.  It is hard not to be judgmental towards people who perpetuate injustices in our society.  It is my faith that keeps me as I strive to become a living sanctuary for the Lord, in the midst of life's conflicts that seem insurmountable.  My faith can keep me focused.  My faith leads me to know God is still in control.